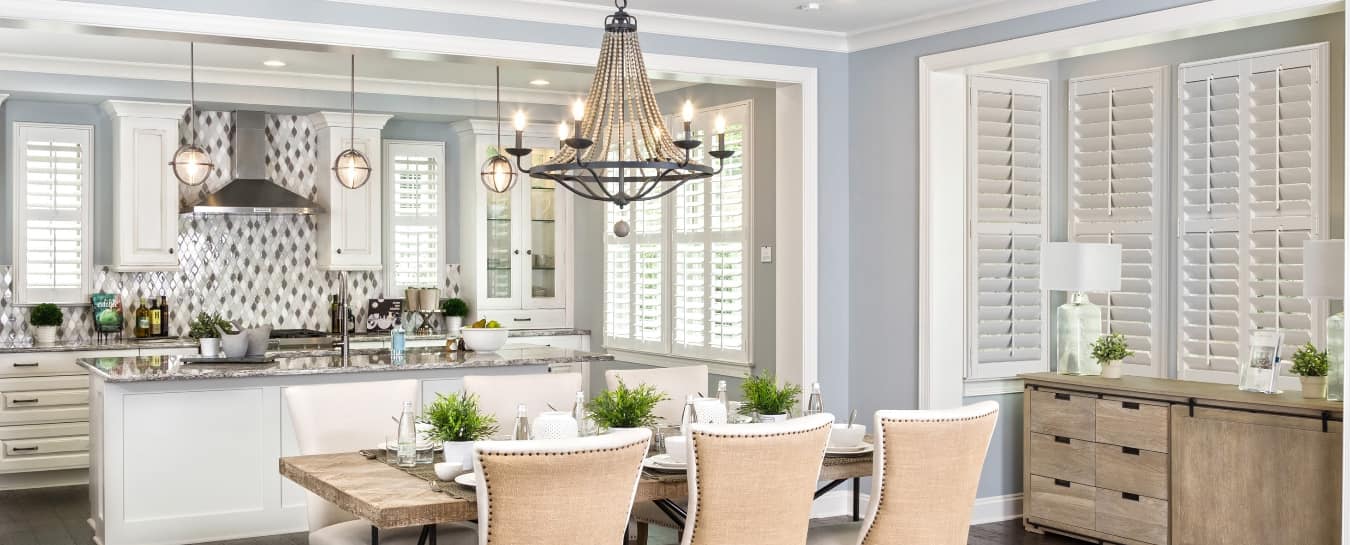 GreenView ™- The Way To Maximize A More Sustainable Home & Future
Sunburst Shutters & Window Fashions is committed to protecting the environment. We support sustainability for the future, reducing energy use, and preserving natural resources. We call it GreenView™. It encompasses numerous initiatives to recycle, improve energy efficiency, and reduce waste. If you want to make your home more energy-efficient, Sunburst Shutters has a number of solutions for your windows. Find out how we bring you energy-saving window treatments.

RECYCLED MATERIAL & PROTECTING FORESTS
Sunburst Shutters' Polywood Shutters are totally recyclable and use no wood.

NON - TOXIC PAINT FINISHES
Sunburst Shutters' patented paint finishes have been proven to be environmentally safe, hypoallergenic, and are below acceptable VOC emission levels.
OFF - GASSING
There are no harmful gasses emitted by Polywood Shutters.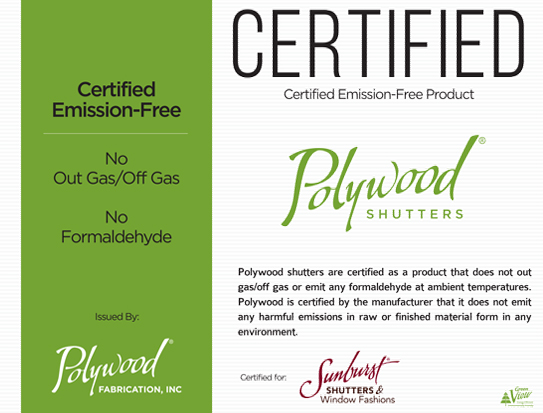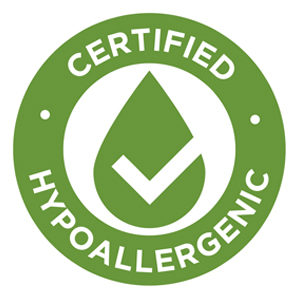 Get Maximum Energy Savings With Polywood Shutters
The Polywood Shutter Insulating System has been proven to have the highest R-Value, best thermal protection, best reduction of heat transfer, and offer the most energy efficiency of any shutter on the market.
A 3rd party thermal test showed that Polywood blocks as much as 30 degrees of temperature coming through the window. And that makes for the most energy efficient shutter in the industry.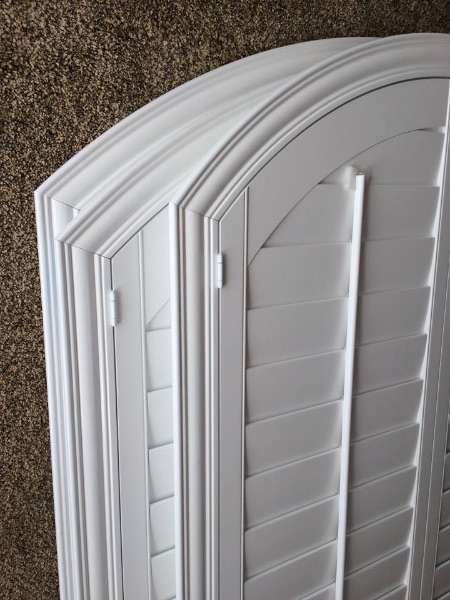 The Industry's Only Takeback Program
Sunburst Shutters offers a program to keep Polywood Shutters out of landfills. The customer simply removes their shutters and calls Sunburst to arrange a pick-up. Sunburst will take the shutters and re-use them.
Polywood is the only shutter with UV inhibitors in the material and the paint—protecting it from damaging sun rays. It is water-proof, flame retardant, and termite-proof. Its proprietary paint finish is baked on at temperatures hotter than it will ever get in your window, so Polywood lasts longer than any other shutter.
Sunburst Shutters recycles hundreds of tons of materials every year.
OTHER ENERGY EFFICIENT WINDOW TREATMENT OPTIONS