Custom Cellular Shades & Honeycomb Shades
Cellular shades, also known as honeycomb shades or cellular blinds, are versatile, energy-efficient, and effortlessly stylish window treatment options. Built to help block light and save energy better than other window shades, our custom cellular shades offer your windows protection from the elements along with a stunning design that complements your home decor.. Beat the heat, the cold, and a boring interior with cellular shades of the highest quality.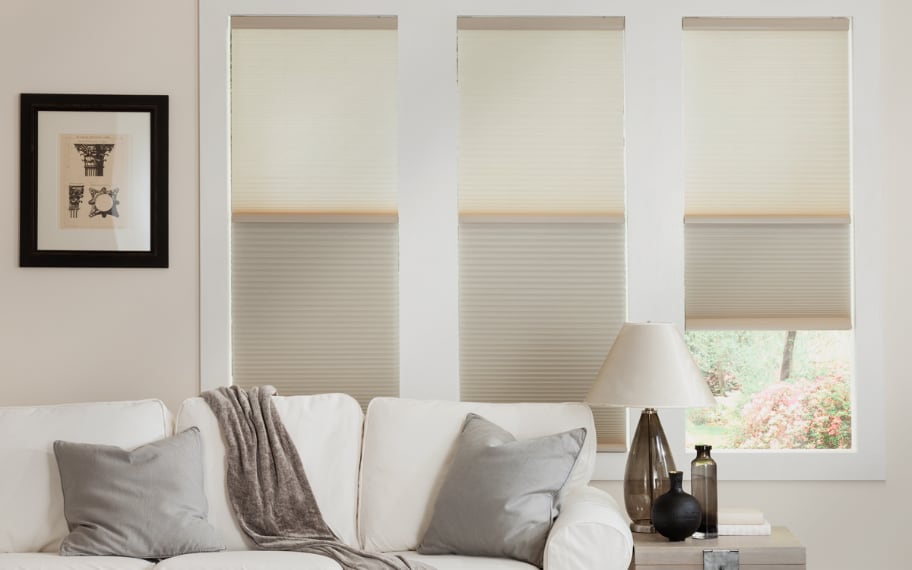 The Boundless Benefits of Cellular Shades
Cellular shades combine form and function exceptionally well, which is why they are one of the most popular styles of window shades among homeowners. With your choice of texture, color, pleat size, and opacity, you can design a truly unique custom cellular shade solution with Sunburst Shutters. Along with the ability to tailor your cellular window shades, there are other benefits that make them a great choice for homeowners.
Energy Efficiency: Because of their unique, accordion-shaped design and temperature blocking material, cellular shades are one of the better options for insulating homes in summer or winter. Their accordion shape creates air pockets that can block heat transfer, thus reducing effects from extreme heat or cold.
Light Control & Privacy: At Sunburst Shutters, we offer a variety of custom cellular window shade options that range from more translucent to solid shades. Whether you are in the market for room darkening or sheer shades, we have options that offer optimal light filtering and control.
Cordless Cellular Shades: Get rid of unsightly cords and make your space safer for children and pets with either cordless or motorized cellular shade options. Our motorized lift system is a great solution for hard-to-reach windows and allows homeowners to pre-program light-filtering settings for their cellular window shades.
Why Are They Called Honeycomb Shades?
Cellular shades are often called honeycomb shades due to their unique shape. They are made up of adjoining fabric cells that fold like an accordion. When lowered, the air pocket between both sides of the fabric cells gives the appearance of a honeycomb-like structure, hence the name! As a result, the unique design of honeycomb shades makes them the most energy-efficient shade out there.
Cellular Shades Inspiration
Want to see how cellular window shades can transform your home? Check out our gallery below, and see how our design experts can deliver style and functionality to your windows.
Options Tailored to You
Our custom cellular shades come in a variety of options, colors, textures, and styles tailored to your preferences and home decor. Schedule a free, in-home design consultation, and create the perfect window solution today!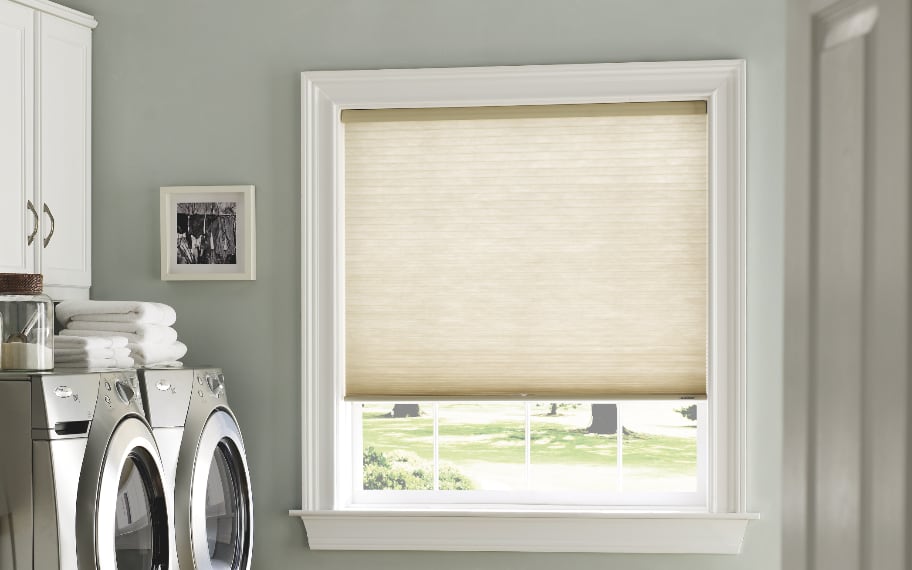 Styles & Features
Cellular shades can imitate nearly any style you want to capture. Semi-translucent options give you the feel of sheer draperies, or you can choose to block more light with heavier, solid cellular shade options.
Sunburst's cellular shades are available in a huge array of colors, textures, and patterns to naturally accent any home's interior. Pick a color that will complement your wall and trim colors with soft, muted neutrals – or make a splash and give an accent to your walls with a stunning statement color that naturally draws attention. Ditch the cord with cordless cellular shades or motorized options that let you conveniently raise or lower shades from the comfort of the couch.
Warranty
Like all window shades offered by Sunburst, our cellular shades come with a warranty against any and all manufacturing defects in material, design, workmanship, and installation. Cords and mechanisms are covered for 3 years. Fabric and any motorization is covered for 5 years.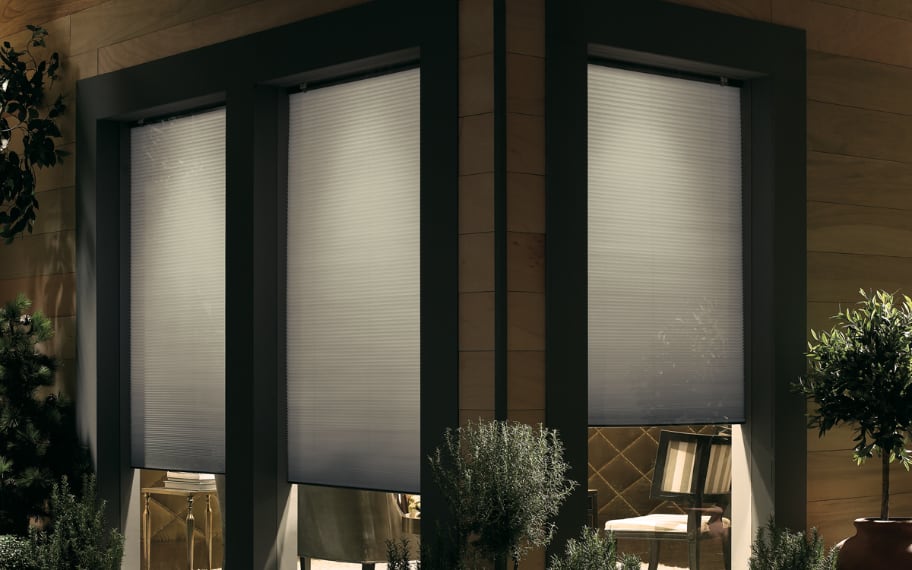 Installation
Proper installation of custom cellular shades is almost as important as the product itself—an improperly installed shade can be tough to open and can get damaged easily. At Sunburst Shutters, we install your cellular window shades precisely and check that each one operates perfectly with our own, in-house professional installation crew.
Our local store will call you to set up an installation day and time that works for your schedule. Before the installers arrive, we ask that you remove all old window treatments and move furniture out of the way. This makes it easy for our installation team to get right to work on your new cellular shades.
Upgrade Your Home With Cellular Shades
Schedule a free in-home design consultation today, and get started on designing your new window treatments. Our design experts will bring samples and work with you to pick the perfect cellular window shades. Call 877-786-2877 or fill out the form below to make an appointment today.