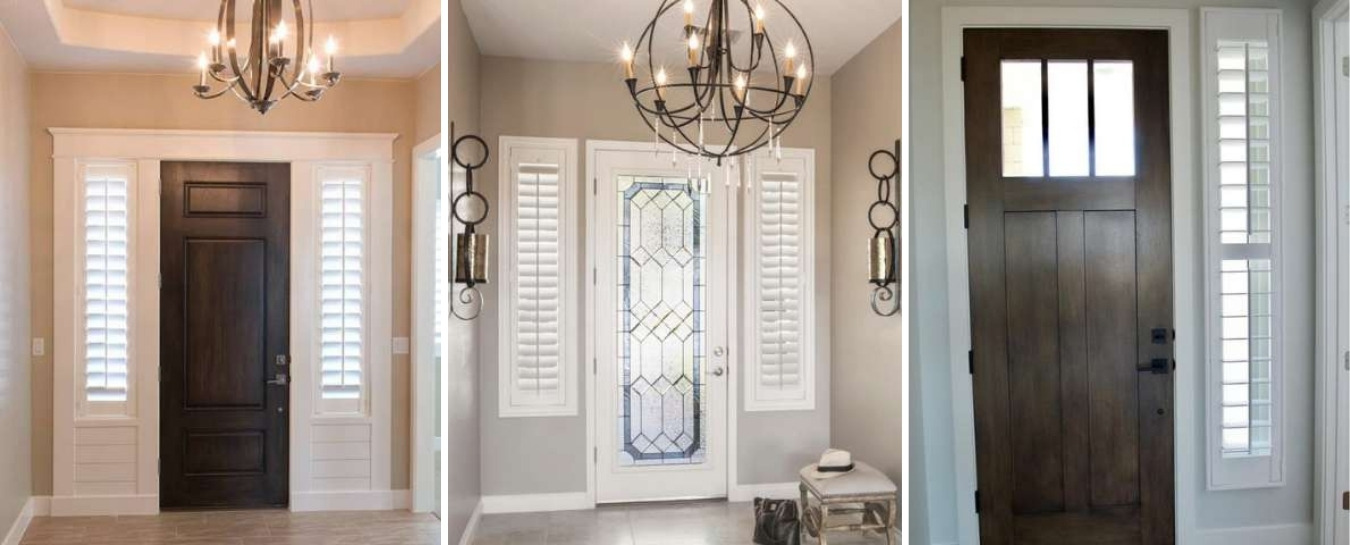 FRONT DOOR SIDELIGHT WINDOWS
Shutters not only make for a grand entrance in your foyer, but they are a solid window treatment for sidelight windows. Since shutters are installed directly into the window frame, are nearly unrivaled when it comes to offering privacy at your fingertips and an aesthetically pleasing view inside and out. While one could possibly see through blinds or sheer curtains on your sidelights, closed shutters and a solid layer of discretion. Simply pinch to tilt the louvers slightly to adjust your view.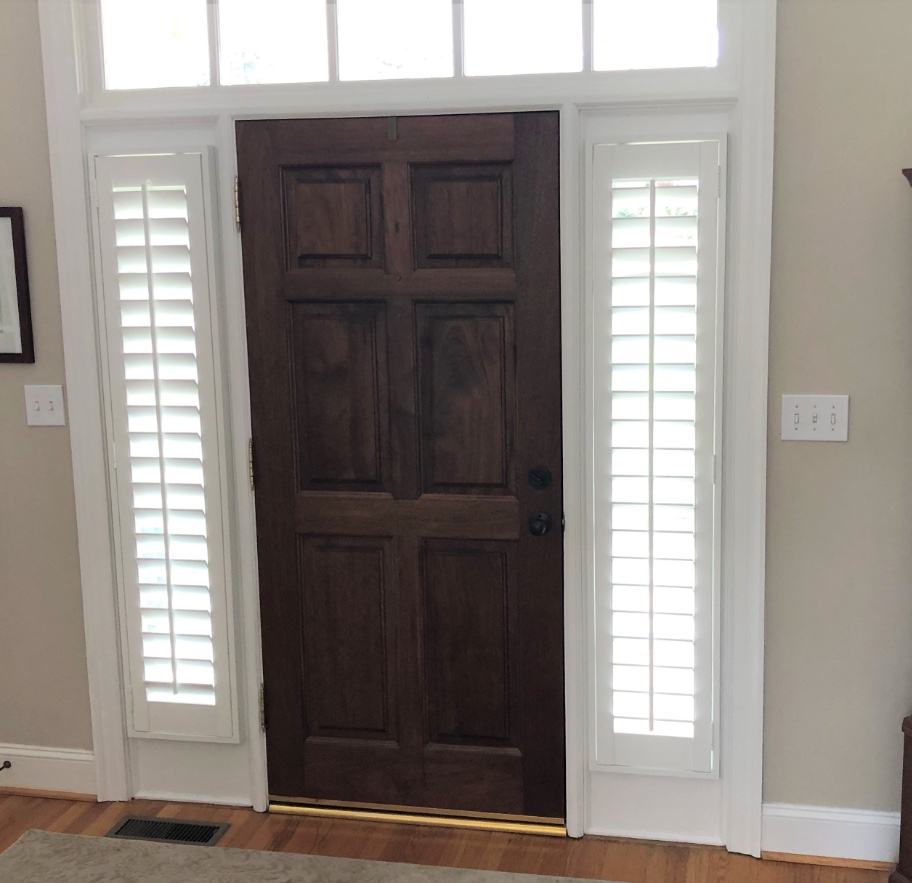 Benefits
Classic Style & Timeless Looks
Color trends come and go, fabrics go out of style, and what was once hot can easily go cold. But for decades, plantation shutters have stood the test of time. They're absolutely timeless and versatile, so they should be the only window treatment you buy.
Privacy At Your Fingertips
Sidelight shutters are a voyeur's worst nightmare. While someone could possibly see through blinds or sheer curtains, no one will ever be able to see through closed shutters. Just tilt the louvers to go from fully open to fully closed in a pinch.
A Solid Foundation For Your Entryway
Opening and closing your door creates gusts of air that will easily toss and tangle blinds, shades, and curtains. Plantation shutters are installed directly into the window frame, so they stay put even when people come and go through your front door.
Customized Options
Choose from our to best color match your front door. Whether you have a white, deep chestnut with a particular grain or even a craftsman trim frame around your door, choose from our wide selection of shutter options from colors to finishes to louver sizes and frames.
Expert Installation & Service
All of our shutters are custom-built for your exact windows, using state of the art modeling software to manufacture the perfect fit for your window dimensions. All shutters are expertly installed by trained Sunburst experts to give you the best-looking windows on the block.