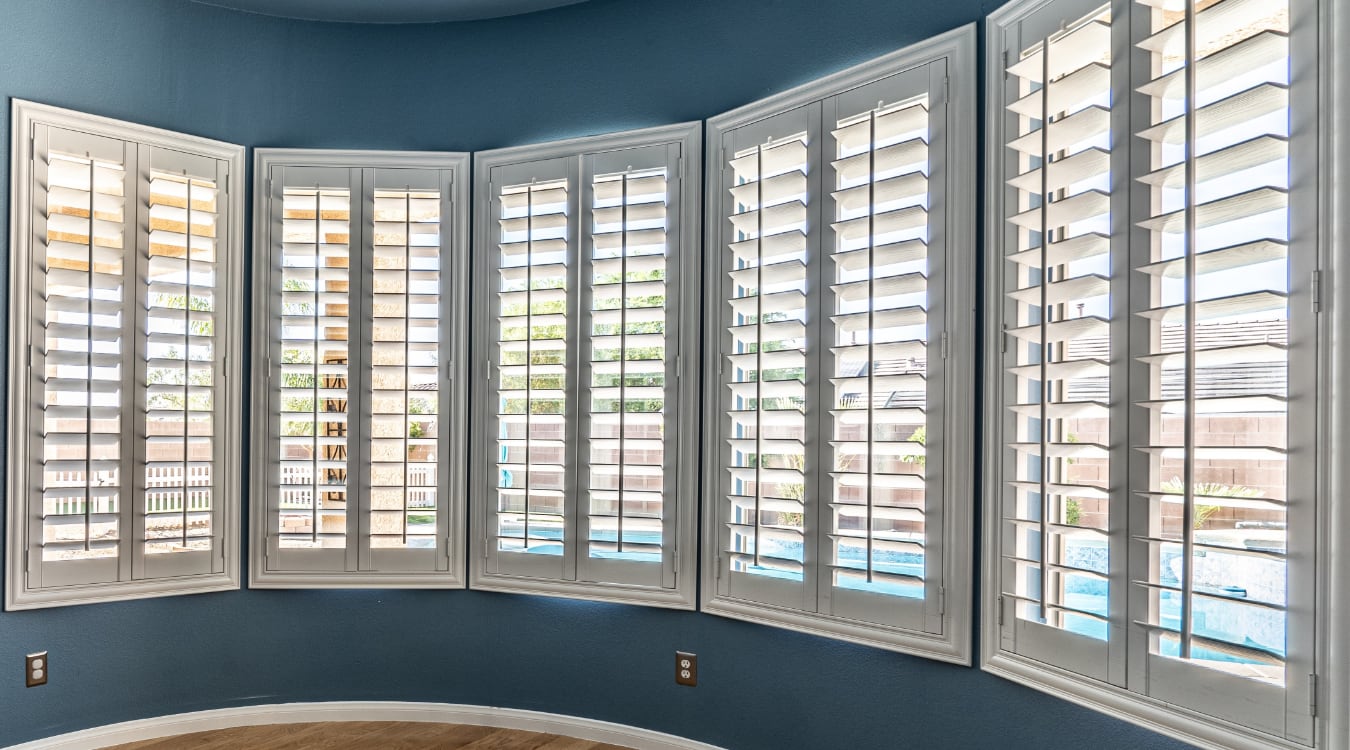 BAY WINDOW SHUTTERS
Bay windows became an architectural novelty inside the home during the Victorian era have evolved to be a part of many modern homes today. Their elegant charm and curvy style is unparalleled; with tall panes and wide landscape view, they require special consideration when shopping for a window treatment.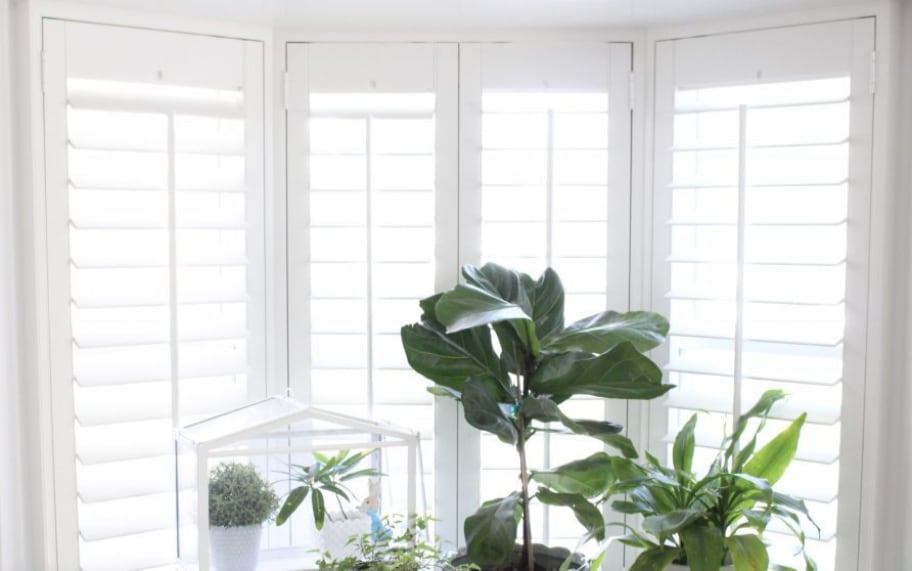 Benefits
Whether your bay windows are a small nook in the corner of a bedroom or the centerpiece of your living room, plantation shutters help bring out all the style and utility of your unique windows, while maintaining ultimate privacy and offering maximum durability over any other window treatment. Best of all, shutters don't require special rails or rods to hang above or beside your bay windows, allowing you to enjoy the full view of your bay windows.
Get the Most Out of Bay Windows
Plantation shutters allow your bay windows to be all they can be. While blinds rattle or curtains sway with one or more windows opened, shutters remain in place. They also make the biggest visual impact from inside or out, giving your space a streamlined and stellar finish
Timeless Style
Shutters accentuate bay windows gracefully and are a perfect complement to any design-decor making for an ideal window treatment that will stand the test of time.
Customized Options
Choose from our wide selection of shutter materials, colors, louver sizes, frame styles for a look that best suits your home style and decor.
Complete Control of Your Space
With windows pointed in three different directions, bay windows can let a lot of light into your home. With shutters, you can adjust each individual pane to maximize the light you want, and block the light you don't.
Shutters are also the best heat-blocking window treatments available – so you'll lose less heat in the winter, and keep your home cool in the summer.
In-Home Installation & Expert Service
Sunburst brings our window treatment showroom straight to you. With in-home consultations and free estimates, all the way to free installation by our window treatment professionals, you never need to leave your home to get the look you've always wanted.