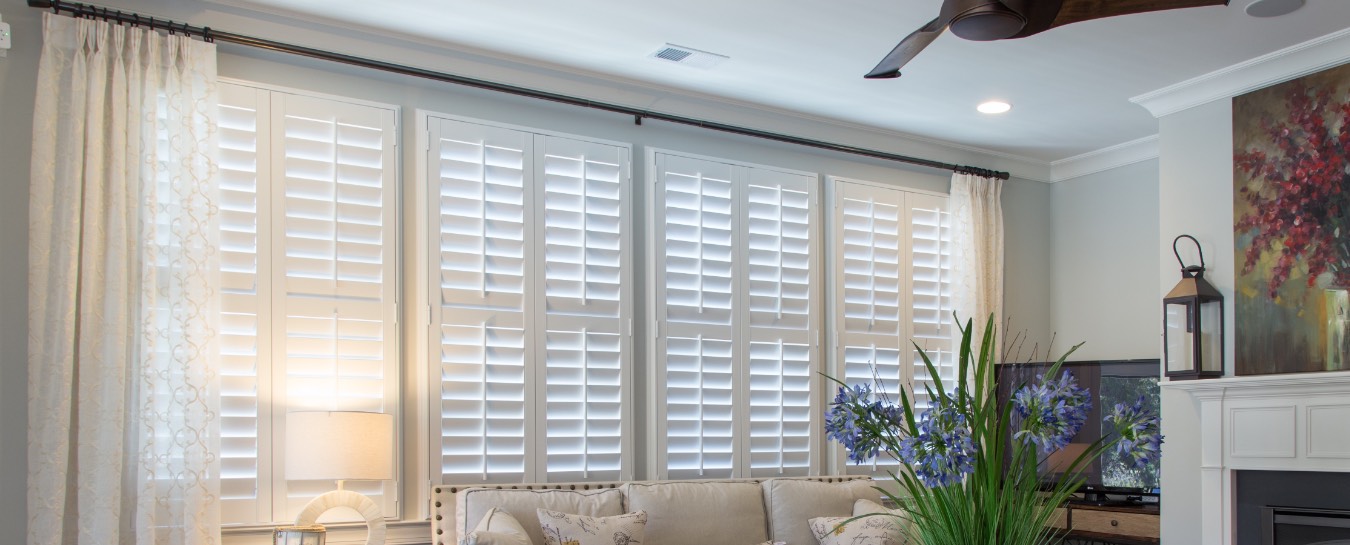 Website Terms of Use
PLEASE READ THESE TERMS OF USE CAREFULLY BEFORE USING THE WWW.SUNBURSTSHUTTERS.COM WEB SITE OR ANY OTHER WEB SITE MAINTAINED BY SUNBURST SHUTTERS OR ITS AFFILIATES. USING THIS SITE INDICATES THAT YOU ACCEPT THESE TERMS. IF YOU DO NOT ACCEPT THESE TERMS, DO NOT USE THIS SITE.
COPYRIGHT
The entire contents of this Sunburst® Shutters and Window Fashions (SS) website (Site) are protected by the United States copyright laws. SS is the owner of the copyright. SS authorizes you to view and to use the materials at this Site only for your personal, non-commercial use, provided that you retain this copyright notice on any copies of the materials that you use. You may not modify the materials at this Site in any way or reproduce or publicly display, perform, distribute, or otherwise use the materials for any public or commercial purpose. For the purposes of these Terms of Use, any use of these materials on any other web site or networked computer environment for any purpose is prohibited.
TRADEMARK
The names, logos, and taglines identifying SS and its products and services, including, without limitation, "Sunburst Shutters" and "Polywood" are proprietary marks of SS or its affiliates. All other trademarks and service marks are the property of their respective owners.
MATERIAL SUBMITTED TO SS
Except as otherwise set forth in SS's Privacy Policy posted on this Site, any materials, information, or other communication that you transmit or post to this Site will be considered non-confidential and non-proprietary, and SS and its designees will be free to copy, disclose, distribute, incorporate, and otherwise use the communication and all data, images, sounds, text, and other things embodied therein for any and all commercial or non-commercial purposes.
PHONE/SMS COMMUNICATION

Sunburst Shutters collects phone numbers so we may call or text to schedule your in-home consultation. Your local Sunburst store will also call or text about appointment confirmation and order updates.
You can cancel the SMS service at any time. Just reply back with STOP. After you send the SMS message STOP to us, we will send you an SMS message to confirm that you have been unsubscribed. After this, you will no longer receive SMS messages from us. If you want to join again, just sign up as you did the first time, and we will send you SMS messages again. If you are experiencing issues with the messaging, please contact your local SS store. Carriers are not liable for delayed or undelivered messages. Message and data rates may apply for any messages sent to you from us and to us from you. If you have any questions about your text plan or data plan, it is best to contact your wireless provider.
Privacy: If you have any questions regarding privacy, please read our privacy policy.
LINKS TO OTHER WEBSITES
Links to third party web sites on this Site are provided solely as a convenience to you. If you use these links, you may leave this Site. SS has not reviewed all of these third party sites in their entirety and does not control and is not responsible for any of these sites or their content. SS does not endorse or make any representations about these third party sites, or any advertising, information, software, or other products or materials found there, or any results that may be obtained from using them. If you decide to access any of the third party sites linked to this Site, you do so entirely at your own risk.
LINKS TO SS'S WEBSITE
With permission from SS by sending an email request to marketing@sunburstshutters.com, you may create a hypertext link to this Site from your website provided that the page containing the link properly attributes the linked site to SS. Neither your site nor your link to this Site shall:
Imply SS's sponsorship or endorsement of your site or the products, services, or materials promoted or set forth on your site.
Contain republished, redistributed, or copied materials from this Site, including by framing or other means.
Misrepresent the relationship with SS or contain any false, misleading, or derogatory information about SS or its products or services.
CONTENT AND LIABILITY DISCLAIMER
The materials and services provided at this site are provided "as is" without warranties of any kind, either express or implied, including, without limitation, warranties of merchantability, fitness for a particular purpose, and non-infringement of intellectual property.
SS further does not warrant the accuracy and completeness of the materials or services at this Site. The information and services at this Site may be out of date, and SS makes no commitment to update the materials and services at this Site. Information published at this Site may refer to products, programs, or services that are not available in your area.
LIMITATION OF LIABILITY
In no event will SS, its suppliers, or other third parties mentioned at this site be liable for any special, direct, indirect, incidental, punitive, or consequential damages, or for any loss of business or prospective business opportunities, profits, savings, information, use, or other commercial or economic loss arising out of the use, inability to use, or the results of use of this site, any websites linked to this site, or the materials, information, or services contained at any or all such sites, regardless of the legal theory under which such liability is asserted, including, without limitation, legal theories of warranty, contract, tort, or strict liability.
GOVERNING LAW – DISPUTE RESOLUTION
Any claims arising out of the use of this Site shall be resolved by binding arbitration in Las Vegas, Clark County, Nevada, in accordance with the then-current rules of the American Arbitration Association. These Terms of Use are made under and will be governed by and construed in accordance with the laws of the State of Nevada, United States of America (other than conflict of law rules).
MODIFICATIONS
SS may make revisions to the materials at this Site, or to the products, services, and prices described herein, at any time without notice. By using this Site, you agree to be bound by any such revisions and therefore should visit this Site periodically to determine the then-current Terms of Use by which you are bound.
LEGAL DOCUMENTS: Acceptable Use, Privacy Policy, Terms of Use