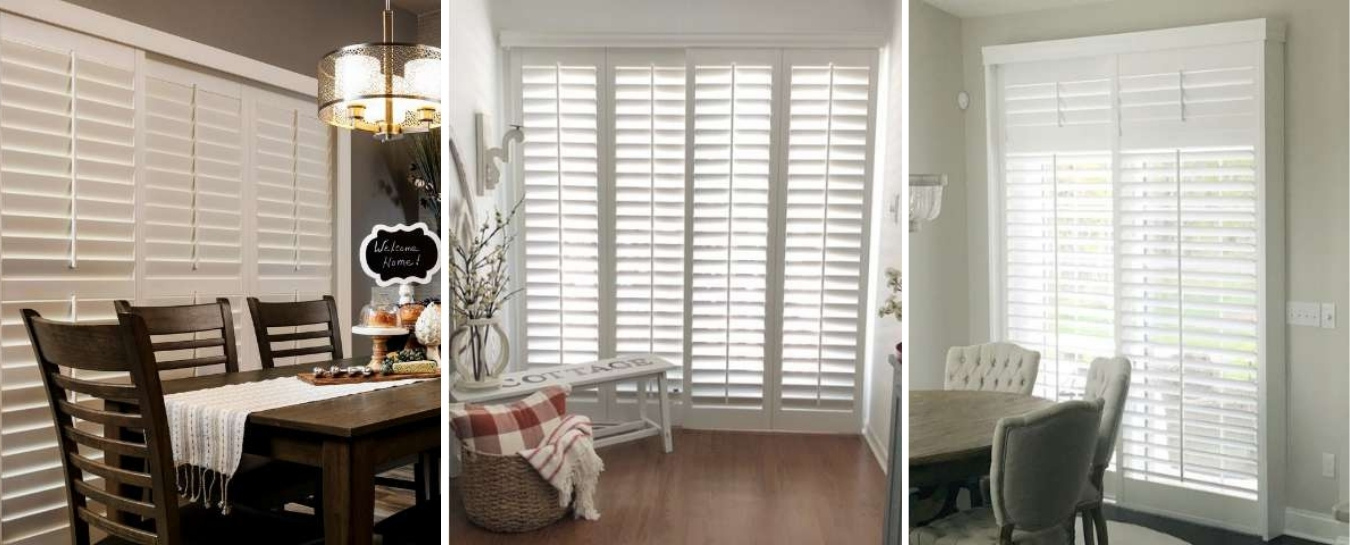 SLIDING DOORS
Interior shutters and sliding glass doors are a perfect match for any home, and it's easy to see why. Plantation shutters give sliding doors everything you could want from a window treatment: stylish looks, durability, and total ease of use. Not to mention, Sunburst's plantation shutters are custom built to your sliding doors, ensuring a perfect fit and a seamless match to your home's style. Take a look at how shutters can transform your sliding patio doors.
Benefits
Turnkey Usability
Sliding door shutters open and close with one easy tilt, allowing you to leverage maximum natural light to complete privacy and anywhere in between. No cords, no railing, no rattling, and no wrangling to keep them from getting caught in the door like with other window treatments. Keep life simple with shutters.
Classic Home Style
Color trends come and go, fabrics go out of style, and personal styles evolve with time. But shutters are timeless, versatile, and complementary to whatever your home looks like. For a window treatment guaranteed to last and look great for years, plantation shutters are an ideal selection.
Durability & Longevity
Your sliding glass doors move a lot, so your window treatments probably will too. Shutters are some of the most reliable partners for sliding patio doors. Built solid all the way through and installed directly onto your door frame, they'll last as long as your doors themselves. If you have frequent traffic in and out of your sliding doors, shutters a perfect choice.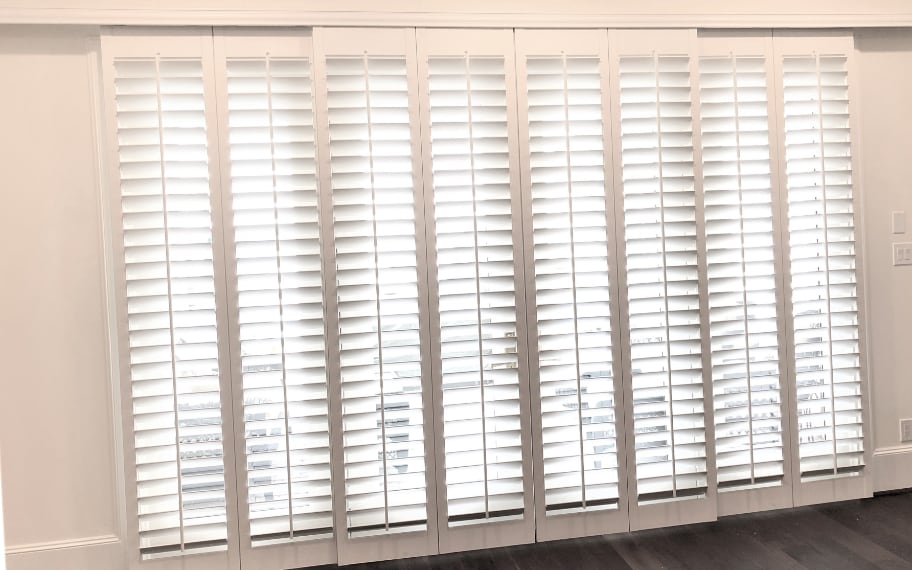 Customized Options
To ensure usability and stylish design, we can customize your shutters to best suit your style preference. Select a material from any of our products, louver sizes, frame styles, with a choice of either a bi-fold or bypass configuration depending on the layout of your sliding doors. Bi-fold shutters collapse and fold into each other to save space and open up your doorway, while bypass shutters slide behind each other on a track to open the doorway.
Complete Control Of Your Space
Sliding door shutters offer you privacy, light control, and they block heat from passing through the glass. That makes them the perfect complement to any homeowner who wants to prioritize comfort.
Expert Installation & Service
Installing shutters on sliding doors requires professional help, but Sunburst Shutters handles all of that for you. One of our shutter experts will come out to your home, measure your sliding door's dimensions, and ensure that they are built—and later installed—to fit and operate perfectly.
All installation is covered by our industry-leading warranty as well!