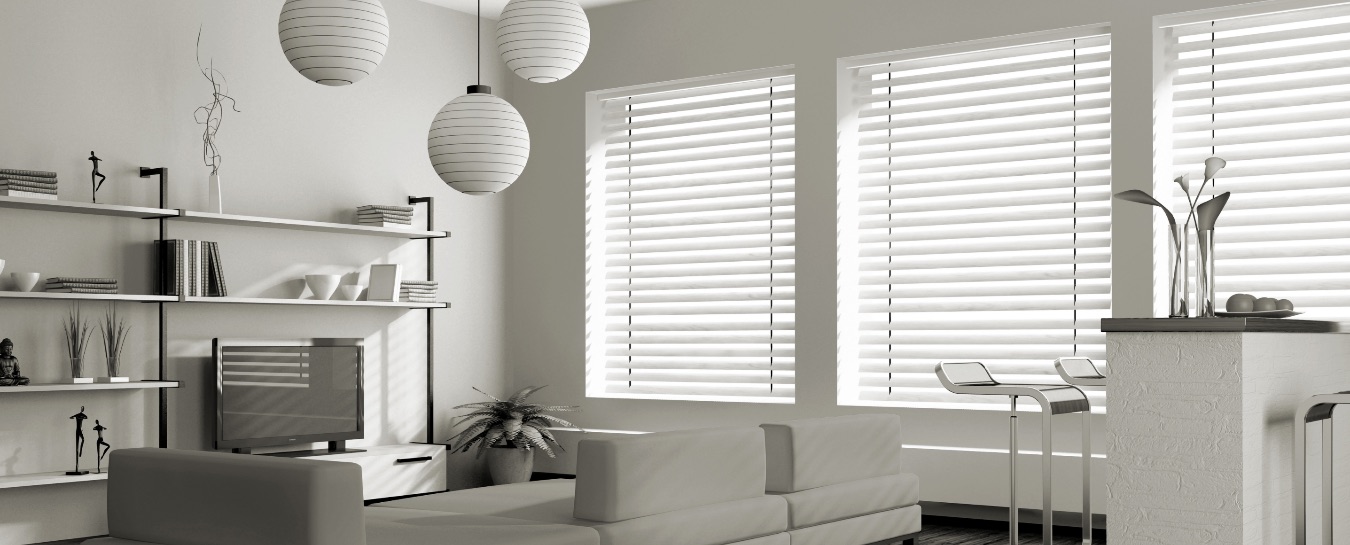 Our faux-wood blinds are built from a solid extruded material that is highly durable. These blinds are 100% water-resistant, so they're great for rooms like bathrooms or kitchens or any high-humidity area. Stronger than standard aluminum blinds, our custom faux-wood blinds will bring a look of simple elegance to any space.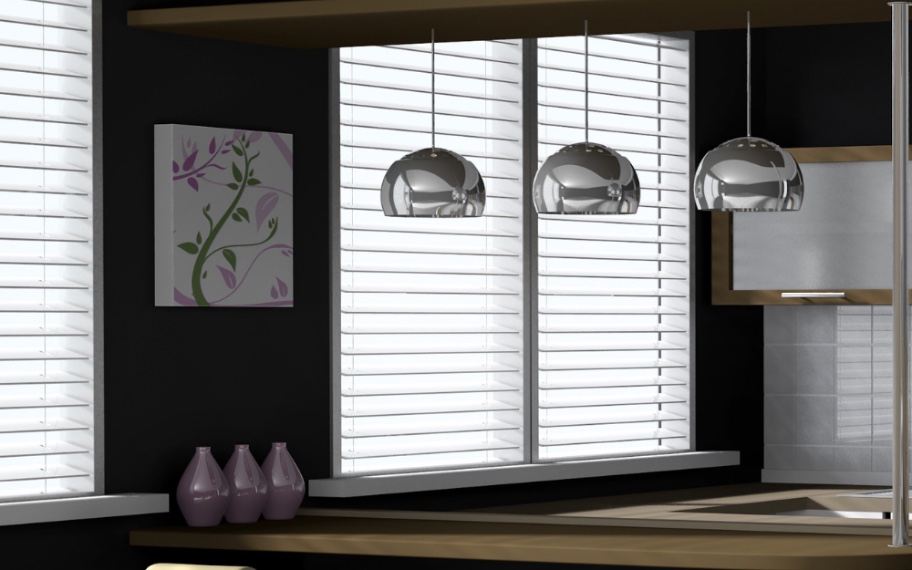 Benefits
The biggest benefit of Sunburst's faux window blinds is their quality manufacturing. There are many low-cost blinds on the market, but most don't last. You really do get what you pay for. With Sunburst Shutters & Window Fashions, you have a number of choices in highly durable faux wood blinds that come with our best-in-class head-rail system. We use a unique synthetic material to manufacture our faux wood blinds, making them extremely lightweight and resistant to scratches, fading, and warping. Pick the colors and textures that fit your style. Our traditional and contemporary valances give your faux wood window blinds the perfect finishing touch.
Quality materials and parts
Unique edge routing for added privacy
Products for any budget
Faux woods that are moisture resistant
Faux Wood Blinds Inspiration
Options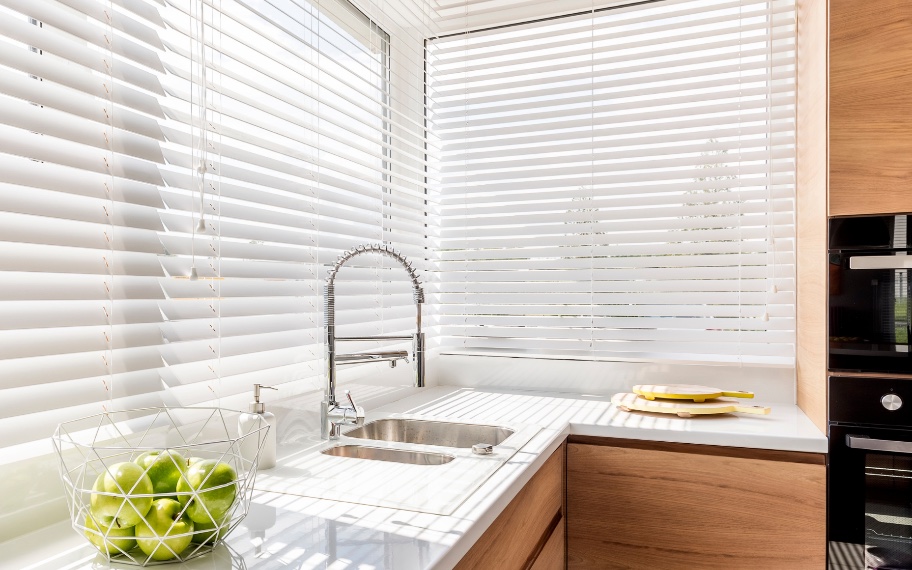 Styles & Features
Perfect in areas with high humidity, or as a lower-cost alternative to hardwood, faux wood blinds are a great choice. We offer a selection that can coordinate with your home or office color scheme. Upgrades include wand tilt, cord tilt, and corded or cordless lift systems. Other options include privacy slats and rounded corners, numerous valances, and twill tapes to replace standard braided ladders.
Finishes
Similar to Polywood® shutters, we offer a selection of five different white and off-white color options, with a smooth or wood grain finish. A number of wood color paints, from Deep Mahogany to Walnut, are also available for a fuller, more expressive style. You can even color-coordinate your tassels, ladders, and pull cord to give your faux wood blinds a one-of-a-kind look.
Colors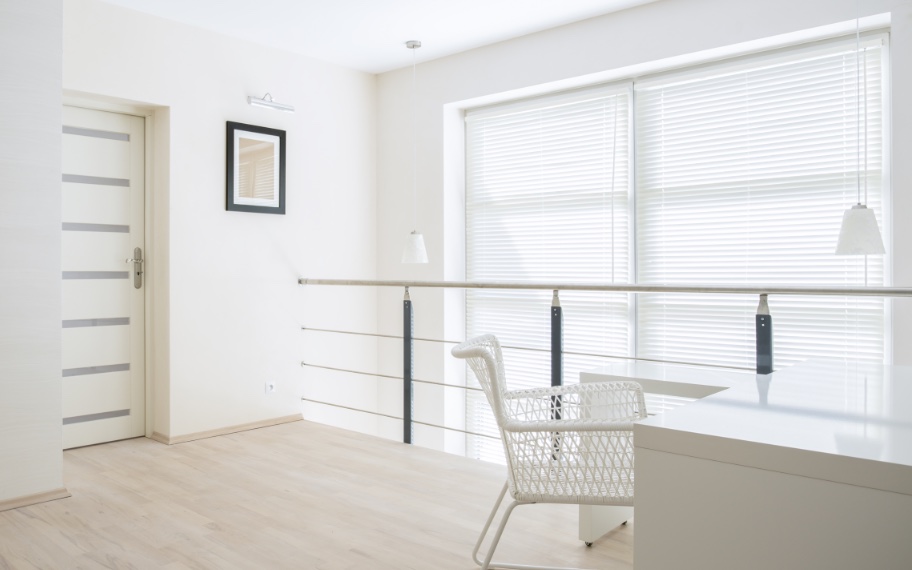 Warranty
Our faux wood window blinds have a limited warranty that covers any manufacturing defects (i.e. a flaw in the product design, materials, or workmanship that causes the product to no longer function) for 3 years for the original owner.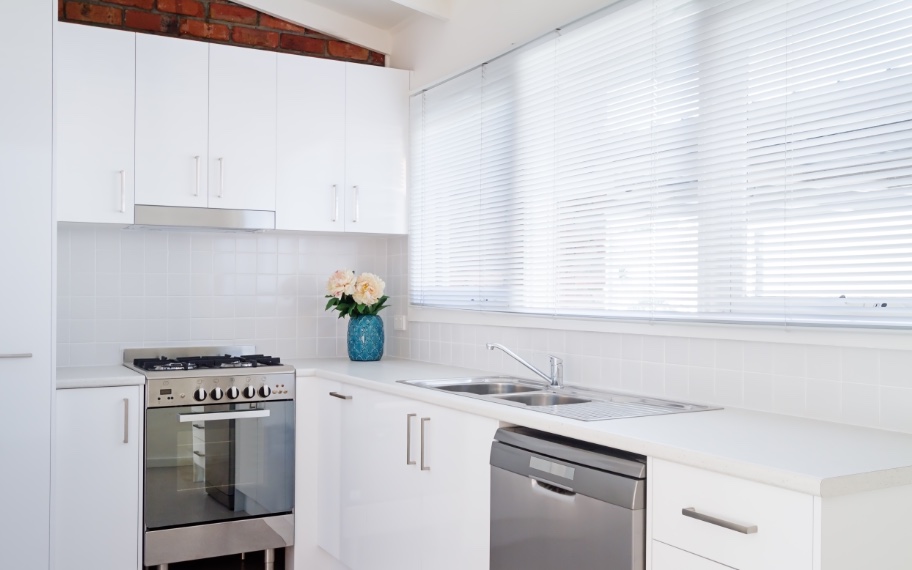 Installation
Properly installing your faux wood window blinds is almost as important as the product itself—an improperly installed window blind can be tough to open and can get damaged easily. Sunburst Shutters & Window Fashions has a professional installation crew that comes to your home and installs your custom blinds precisely, making sure that each one operates perfectly.
Our local store will call you to set up an installation day and time that works for your schedule. Before the installers arrive, you will need to have removed all old window treatments and move furniture out of the way. This makes it easy for our installation team to get right to work on your new custom faux wood window blinds.
If you have any questions about how to operate your faux wood window blinds, don't hesitate to ask your installer, or you can always call the store.
Use our Find a Store search to find the store or representative nearest you.