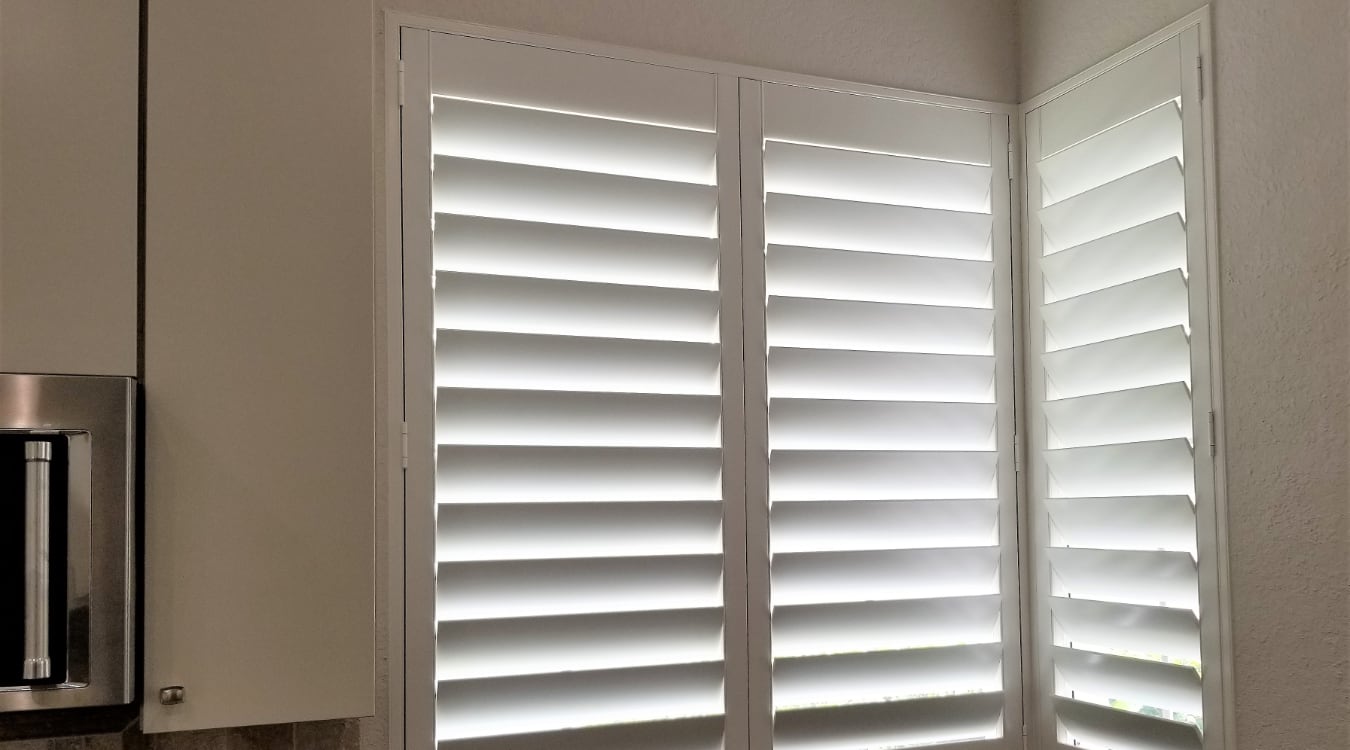 Blinds, Shades and Shutters for Tilt & Turn Windows
Tilt and turn windows aren't extremely common, so it can be difficult to find window treatments that work with those kind of specialty windows.
Most store-bought window treatments won't work with the way tilt-in windows move, so your best bet is a custom window treatment. Let's take a look at some of the best options for tilt and turn window treatments.
What is a Tilt and Turn Window?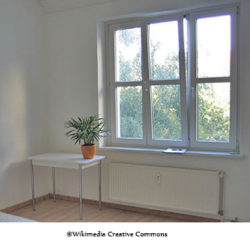 Tilt and turn windows (or tilt-in windows) are somewhat rare in most areas, so some homeowners may not know what they are. Typically, tilt and turn windows are double-hung windows that can open in two ways: tilting vertically for airflow or swinging horizontally to open completely. In that way, they're similar to casement windows, though tilt and turn windows open in multiple directions.
The Best Window Treatments for Tilt and Turn Windows
The biggest obstacle with tilt-in window treatments is finding something that lets your window move freely but still gives you everything you need from a window covering. Take a look at these recommendations for tilt-in window treatments.
Shutters for Tilt and Turn Windows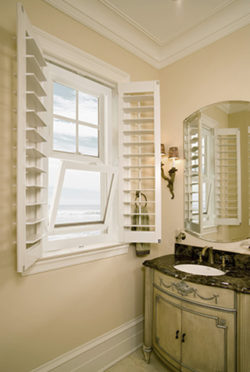 Custom shutters are a seamless fit for tilt and turn windows. They can be built to fit outside the window opening, giving your window the freedom to move in any direction you need it to. Not to mention, when your window is tilted open only slightly, you can keep the shutter closed – so you don't have to sacrifice your privacy.
Shutters can also go where other window treatments can't. Many tilt-in windows are flush with the wall and ceiling, so blinds or drapes are a no-go since they'd cover a bigger portion of the window. Luckily, shutters can install inside the window jamb or around the window opening with frames that maximize view and functionality of the window.
Shutters give you the best of both worlds when it comes to tilt and turn windows.
Tilt and Turn Window Shades
Another great option for tilt windows are custom shades. Like shutters, most roller shades can be installed within the window jamb, and roll up completely into the header giving you full access to the opening mechanism of the window. Window shades also give you more freedom than any other option when it comes to colors, fabrics, and patterns to coordinate with the rest of your home.
Depending on your window, top-down or bottom-up opening shades might work better. The best way to find out is to comparison shop right from home with an in-home consultation from Sunburst Shutters.
Take complete control of light, privacy, and airflow with tilt and turn window shades.
Outfit Your Tilt and Turn Windows With The Latest Window Fashions
Don't stress anymore over how to cover your tilt-in window. For a custom window treatment, talk to the custom window treatment experts. Get in touch with your local Sunburst Shutters store by calling 877-786-2877 or using the form below to get a free in-home estimate so you can see how window treatments will look in your space.