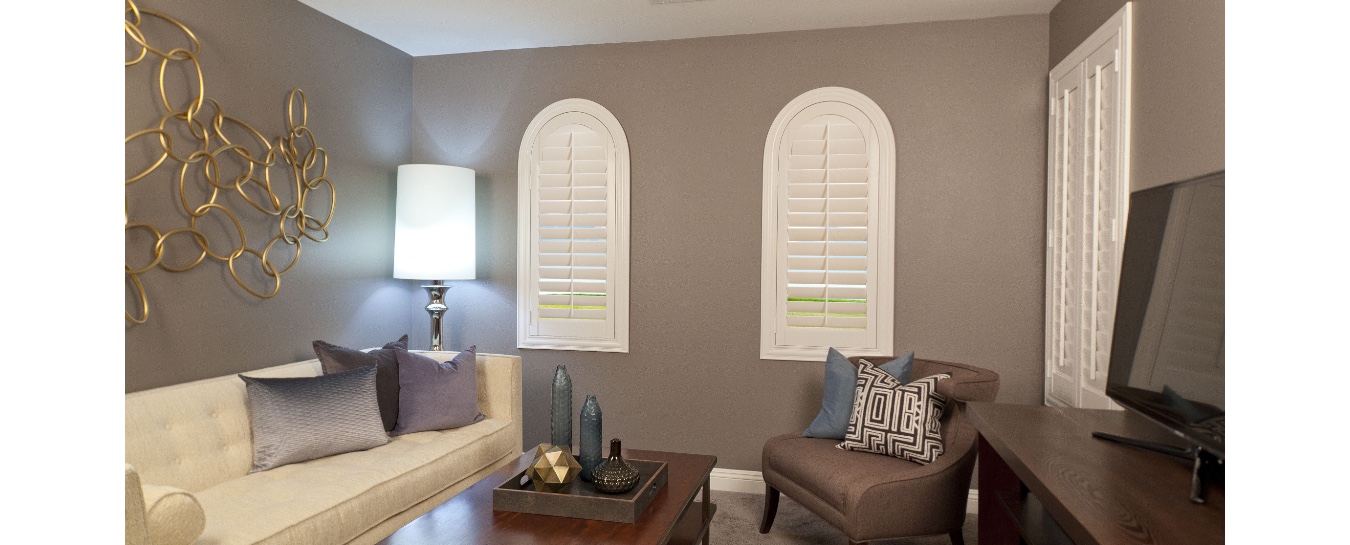 SHUTTERS FOR CUSTOM SHAPED WINDOWS
Not all windows are square or rectangular, and it can be hard to find something to cover those specialty custom windows. Plantation shutters are some of the most versatile window treatments you can choose for your home. From standard rectangular windows to sliding glass doors, french doors, circular and octagonal windows, and beyond, Sunburst can custom build a set of picture-perfect interior shutters to fit your window's needs.
Sizes & Shapes
We never met a window we couldn't cover. We can produce our plantation shutters in any size or shape – whether it be arch, octagon, circle, angled, radius top— we've covered them all. Each shutter is custom-designed to fit your unique shaped window perfectly and with full functionality. Explore some of the most popular plantation shutter sizes and shapes available.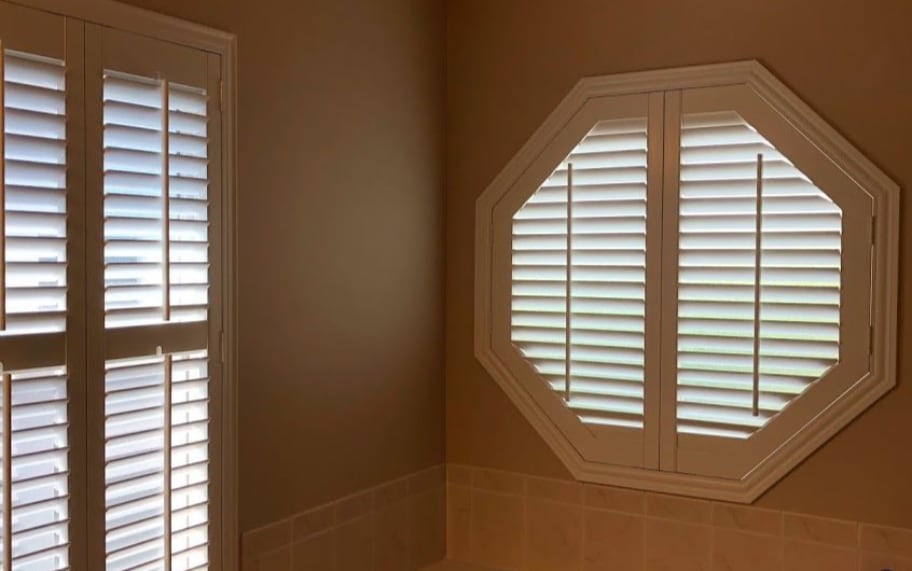 Octagon
Octagonal windows are some of the most appealing and attention-grabbing windows we see in Las Vegas homes. With their unique shape, homeowners would be careless to cover them up with a standard shaped window treatment like blinds or curtains. Alternatively, choose a window treatment that can be custom-fit to the window's unique shape so your home will reap the benefits of your octagon window.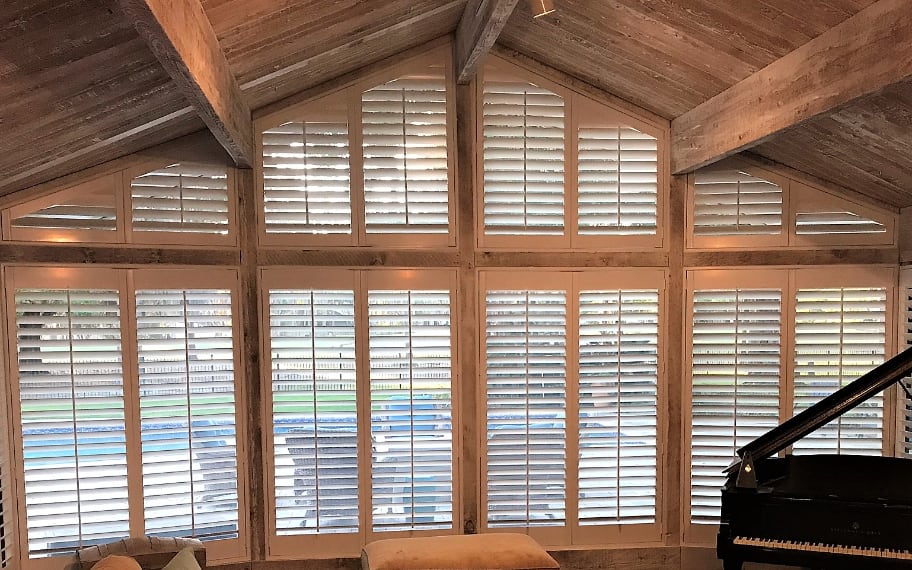 Raked & Angled Window Treatments
Angled windows (sometimes called windows) are appearing more often in contemporary home design. The problem with angled window treatments, similar to octagonal windows, is finding one that fits your window's unique geometry. Remember also that several angled windows are in spots that are harder to reach, such as where the ceiling and wall meet at a corner, so a window treatment that you don't have to open and close often is oftentimes best for rake windows.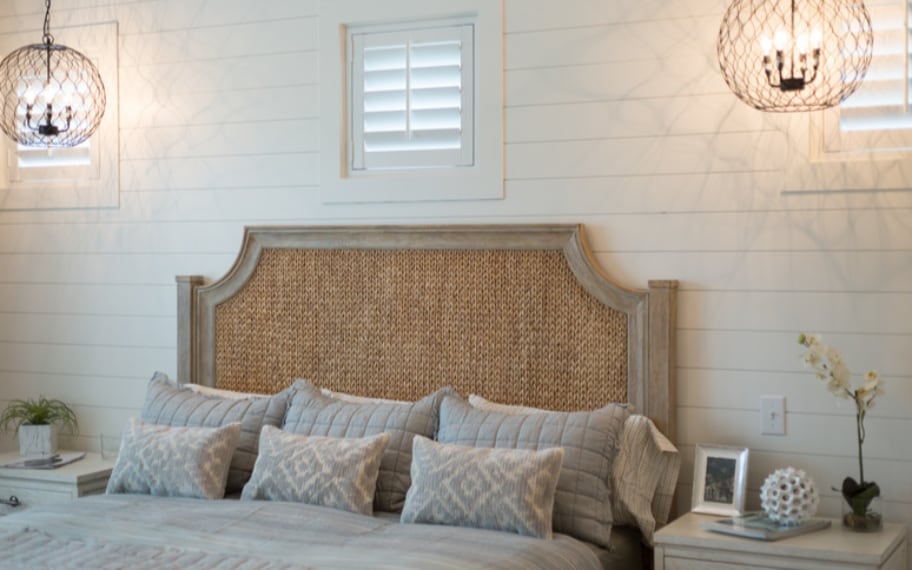 Casement
Casement windows are unlike the majority of windows. Casements are hinged on a side, and open and shut by swinging on that hinge, sometimes via a lever or crank. Because of this unique operating mechanism, casement windows need an unobtrusive window treatment that can still give you privacy and stylish looks.
Covering Custom Shapes and Arches
If you have a custom window like an arch or circle, you want to ensure the window fits seamlessly. At Sunburst Shutters we have a proven process to make sure your shutters are custom-made to your window and specifications.
Inspiration For Unique Window Types, Shapes & Sizes