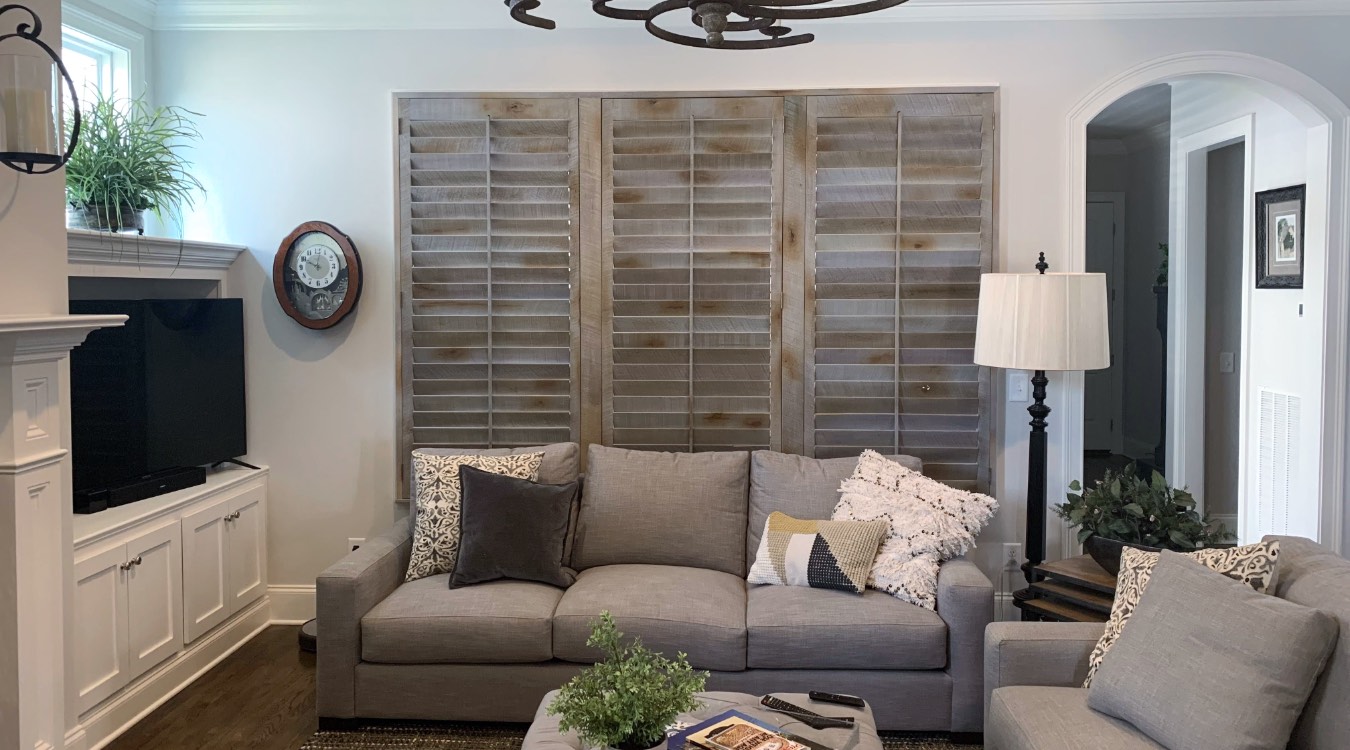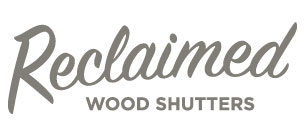 Reclaimed Wood Shutters
Distressed to Impress Sunburst Shutters & Window Fashions offers the first-ever plantation shutter custom hand-crafted from reclaimed wood from barns and buildings across America was hand-picked to be used as high-style interior shutters. Graced with beauty from a natural weathering process, every shutter has its own kind of unique style with variations of color throughout the shutter. The result is unbelievable beauty for a fully functional window shutter featuring weathered wood. They are the perfect window treatment for turning up the charm in any Modern Industrial Chic, Rustic Ranch, Spanish Colonial or Farmhouse Cottage setting.
Sunburst's Reclaimed Wood Shutters are available in 3.5 and 4.5″ louvers with standard shutter frame options. Wherever you use Reclaimed Wood Shutters, you'll be amazed at how stunning they look and the never- ending compliments you'll receive.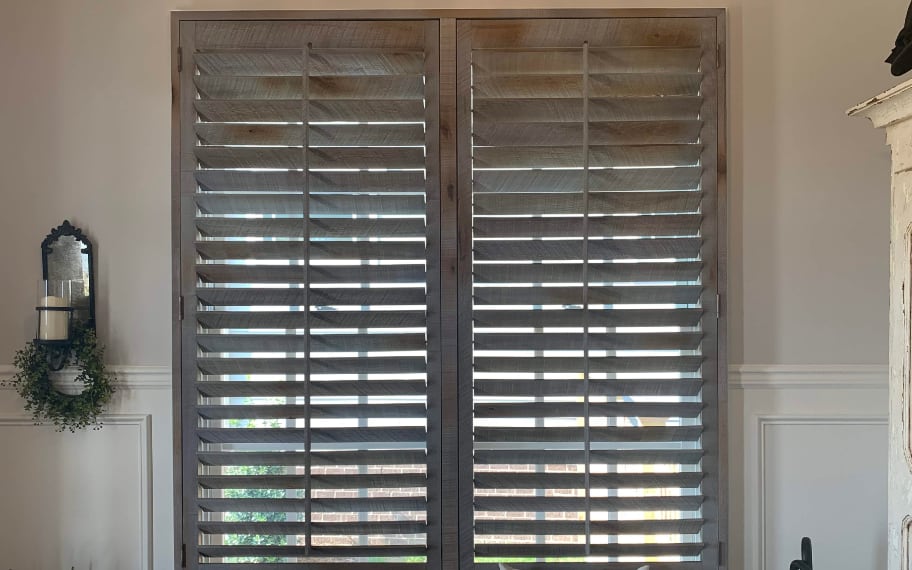 Benefits
These shutters look good & are good for the environment!
Aside from aesthetically pleasing, Reclaimed Wood Shutters from Sunburst Shutters & Window Fashions is an investment you can feel exceptionally good about, as they are environmentally-friendly too. No other shutter company can offer you a Reclaimed Wood Shutter that is built with the high standards for which Sunburst Shutters is recognized.
Made in the USA
Each shutter component is unique in color and appearance
Environmentally-friendly; Wood is harvested from old buildings, barns, and fences that may have otherwise been dumped in a landfill
Unique way to showcase reclaimed wood in your home or commercial building
Great complement to other reclaimed building materials and furniture
Reclaimed Wood Shutters Inspiration
Options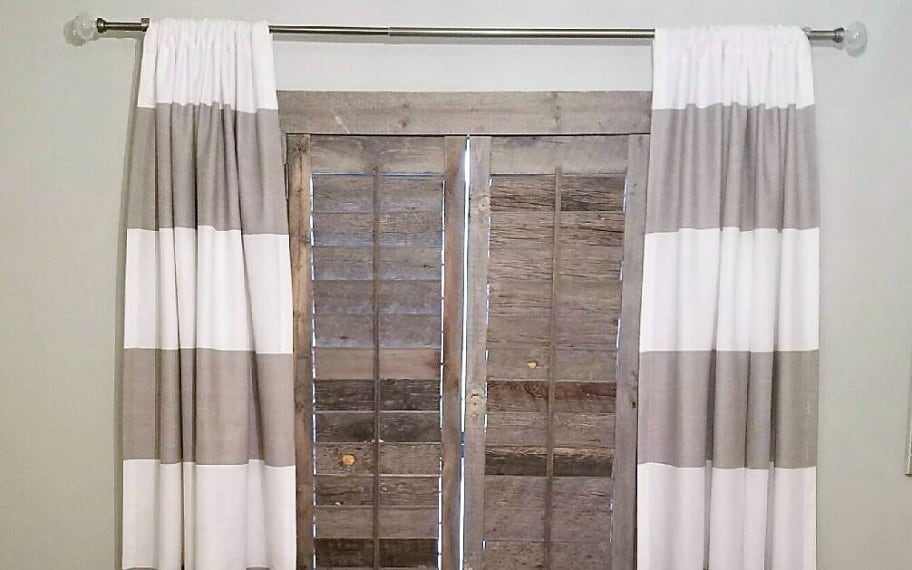 Finishes
Reclaimed Wood Shutters are hand-crafted by Sunburst Shutters. Sunburst's Reclaimed Wood Shutter has spent decades outdoors in the sun, heat, rain, snow and cold in towns throughout America. Each shutter is given a light stain finish to accentuate the color that varies in lighter to darker hues on each shutter component. Colors can include gray, beige, brown and black. Knots, holes, and some signs of distress could be evident on each shutter. There is often great variation with the color of the material and therefore, no 2 shutter panels are alike.
Even the components on a single shutter panel will vary in color and appearance. Some natural curvature of louvers is also possible, given the weathered nature of this material. Therein lies the beauty of Reclaimed Wood Shutters from Sunburst Shutters & Window Fashions.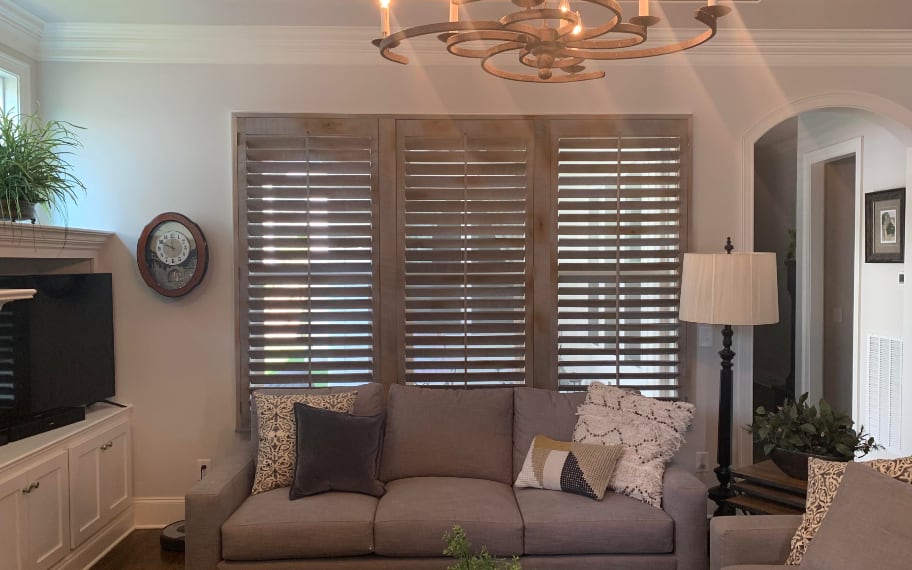 Louver Size
Reclaimed Wood Shutters are available in 3.5″ & 4.5″ inch louvers.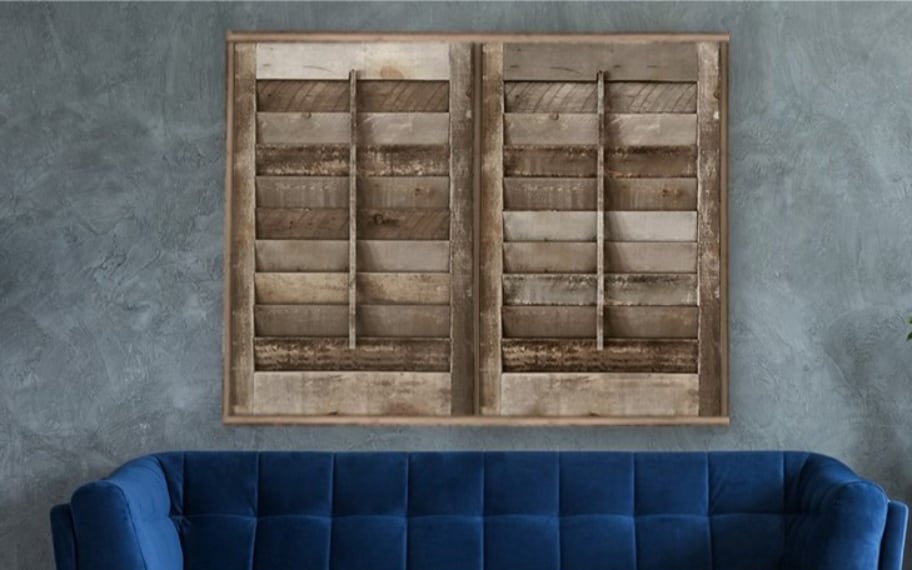 Sizes & Shapes
Reclaimed Wood Shutters are available for most square and rectangle shapes. Some limitations may apply on unique window shapes.
Frame Styles
Sunburst's Reclaimed Wood Shutters are available in an L frame or Craftsman Z frame, making it capable of being installed in any type of window.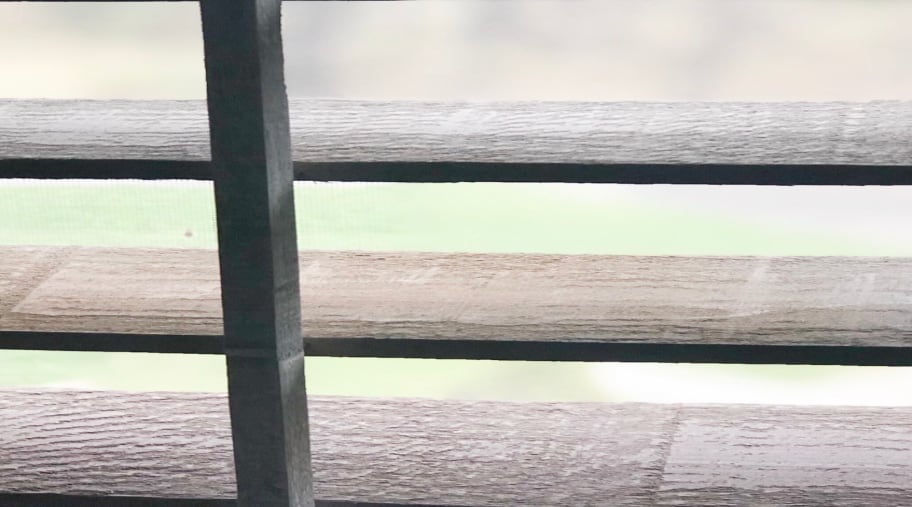 Warranty
Sunburst Reclaimed Wood Shutters have a limited one year warranty that covers any manufacturing defects (i.e. paint chipping, product separation, etc) for the original owner.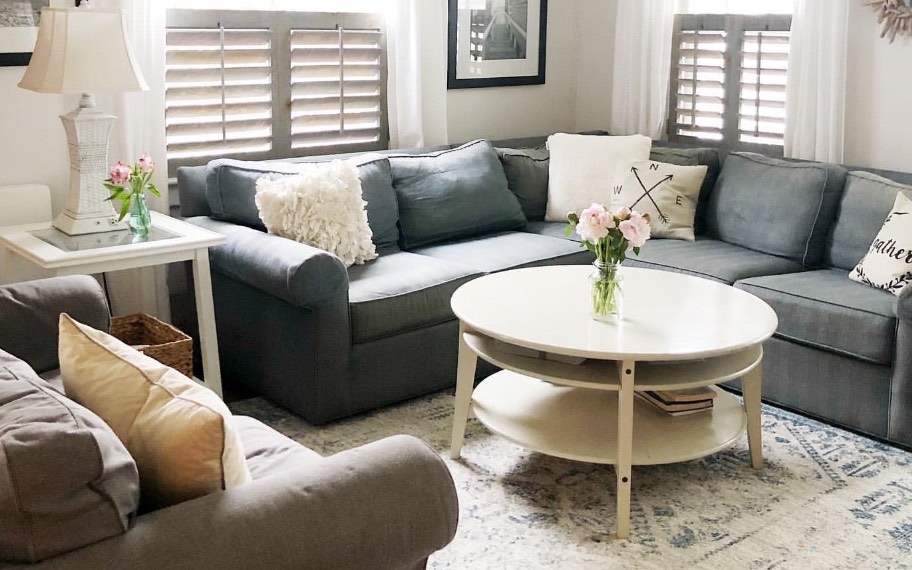 Installation
Proper installation is almost as important as the product itself—an improperly installed window treatment can be tough to open and can get damaged easily. Sunburst Shutters & Window Fashions has a professional installation crew that comes to your home and installs your window treatment precisely, making sure that each one operates perfectly.
Our local store will call you to set up an installation day and time that works for your schedule. Before the installers arrive, you will need to have removed all old window treatments and move furniture out of the way. This makes it easy for our installation team to get right to work on your new window treatments.
If you have any questions about product operation when we're in the home, don't hesitate to ask your installer, or you can always call the store.
Use our Find a Store search to find the store or representative nearest you.