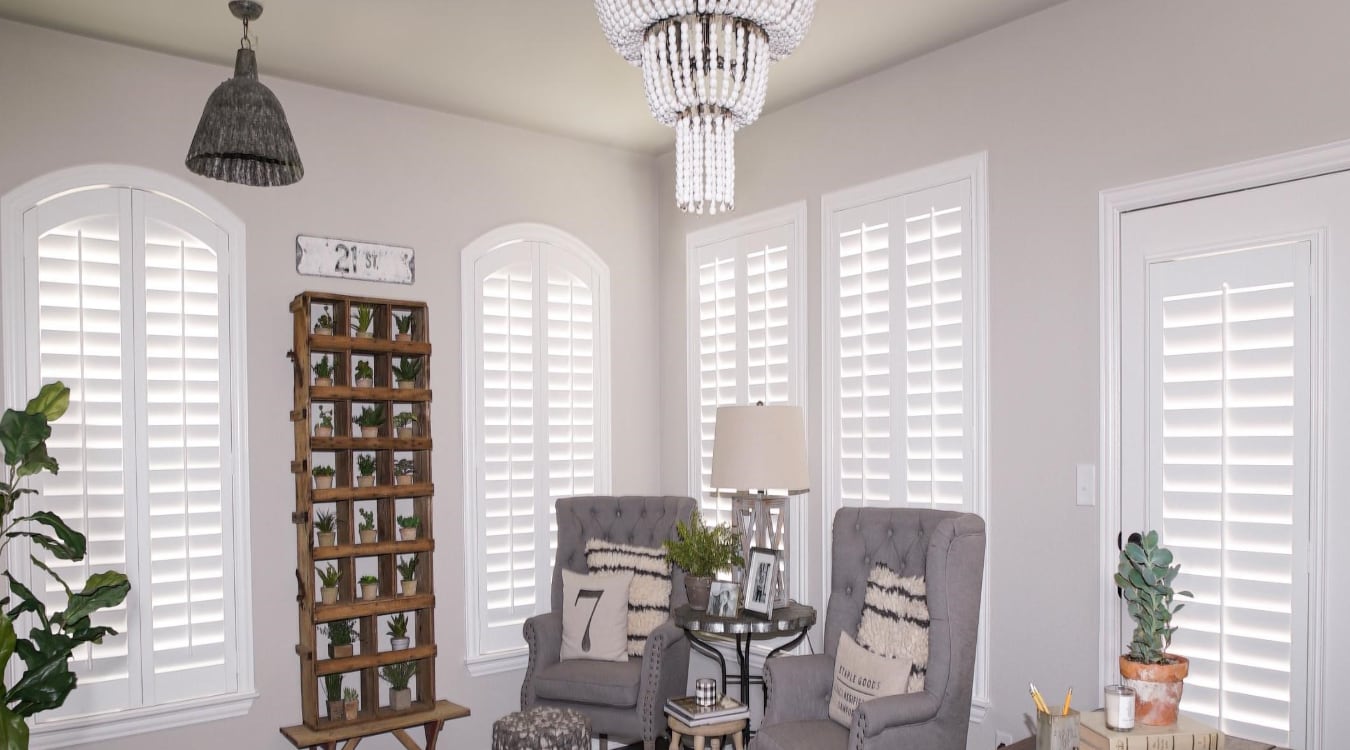 Should You Paint Your Plantation Shutters?
If you're redecorating a room, you want everything to be perfect. This is your chance to make sure every detail coordinates flawlessly, including your plantation shutters. With colors and finishes on the brain, it may be tempting to consider painting new or existing shutters to match your fresh decor.
But put that paintbrush down before you do! Painting your beautiful plantation shutters may detract from the many qualities you chose them for in the first place.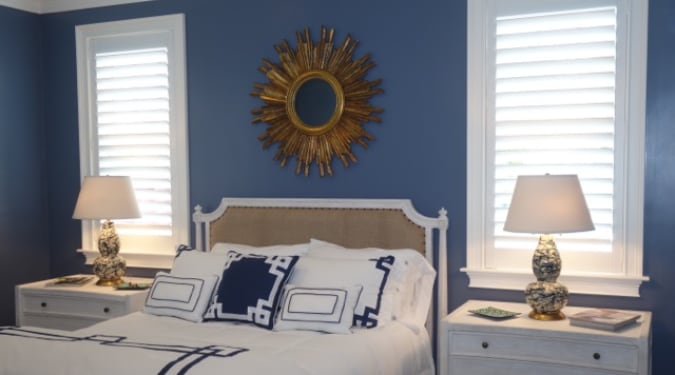 Paint Faux Wood Shutters And Lose Faux Wood Benefits
If you have quality faux wood shutters, like our Polywood® plantation shutters, you know that they are built to withstand everything from extreme temperatures to light and humidity, and they last longer than any other window treatment. That's why our Polywood shutters have a lifetime guarantee.
The fact is that Polywood shutters are made from a unique high-quality polymer, so your louvers won't warp or crack. They are also coated in a superior paint finish that adheres to the material. This unique paint is UV-coated so it won't ever fade, chip, or peel. If you paint these shutters, you may inadvertently compromise all of these features.
The wrong paint can become tacky or streaky, and few paints or finishes can match the finish on Polywood shutters for resilience against the elements. Painting Polywood shutters also voids the warranty.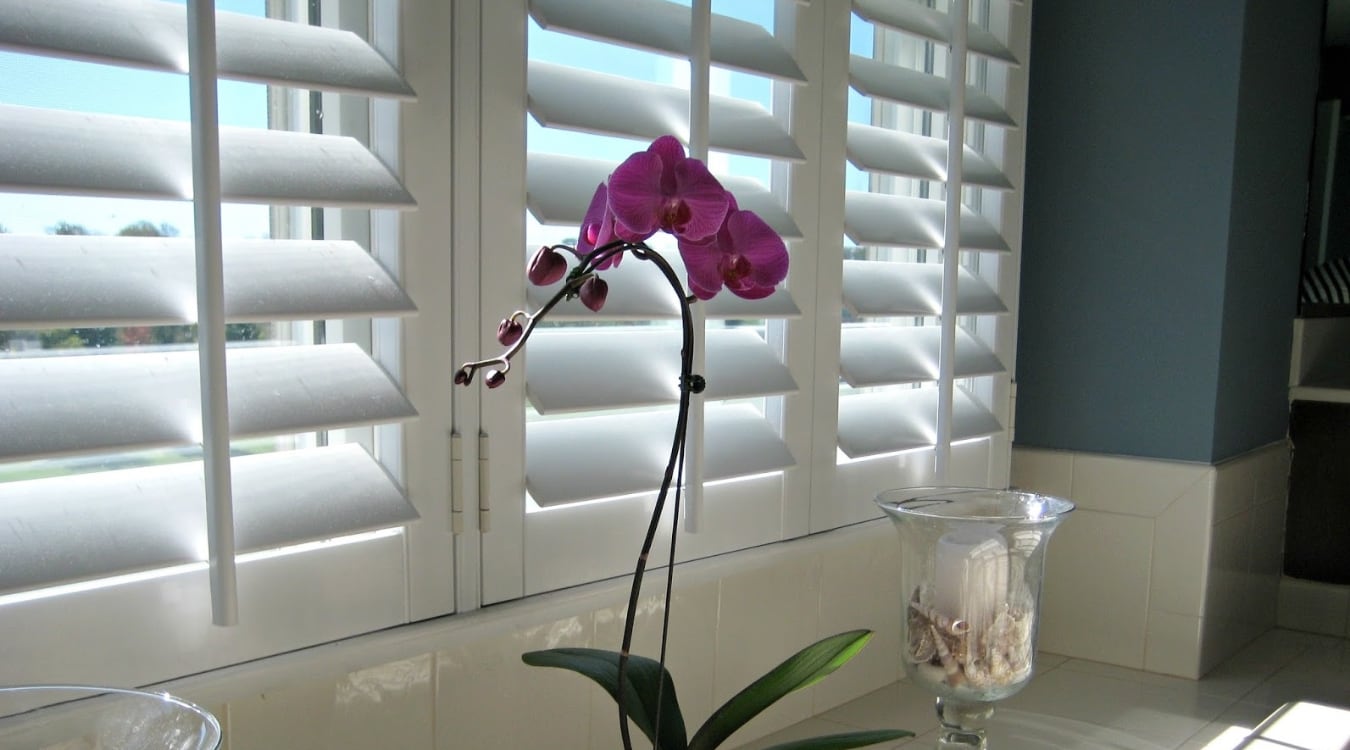 Painting Plantation Shutters May Hinder Energy Efficiency
Polywood plantation shutters can reduce your home's energy consumption by insulating your windows to block heat loss and maintain your indoor temperature. To do this, every stile on the shutters has weather stripping to help block exterior light and temperatures. The problem with painting Polywood shutters is that you can easily interfere with this weather stripping. While you still may get some energy efficiency, your window treatments won't be as efficient as they should be.
Buy The Shutter Color You Want Up Front
As tempting as it may be to paint plantation shutters, it's a far better idea to buy shutters in the color you want to preserve their best qualities and match your room. That's one of the main reasons why our most popular plantation shutters are white. The universal clean white of Polywood plantation shutters matches most decors and design schemes.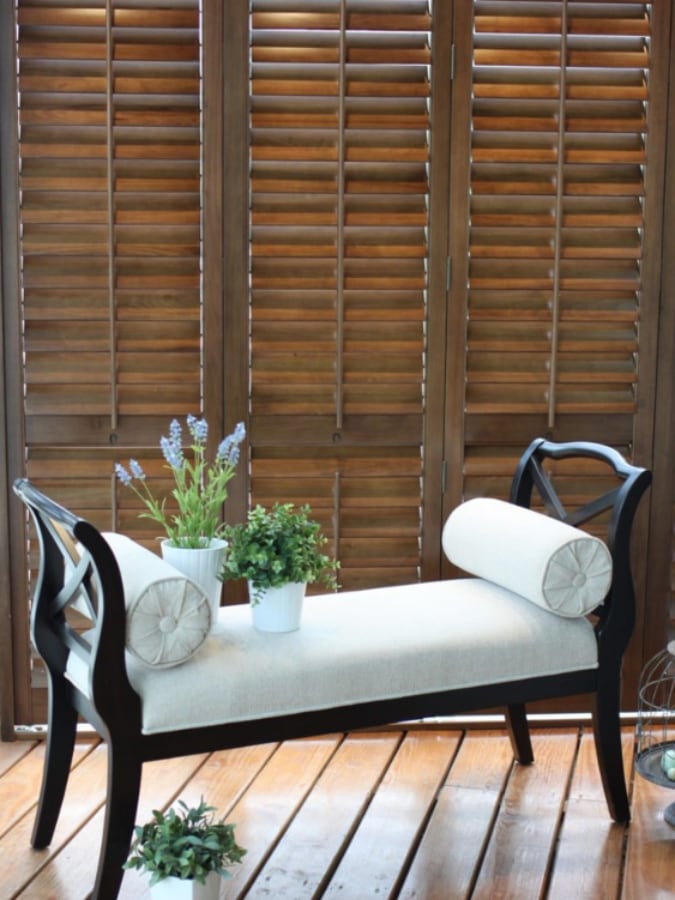 If your heart is really set on a color, however, Ovation® or Timberland® shutters are excellent options. Our real wood Ovation shutters are manufactured to be durable and attractive, and they come in 11 paint colors and 28 stain colors to satisfy anyone's tastes. In contrast, our Timberland shutters are poly shutters with many of the same benefits of Polywood and come in two classic wood stain colors.
Explore Sunburst's Shutter Options
Plantation shutters look great in any room, but only if treated properly. If you paint plantation shutters, you may lose many of their best features and quickly regret it. Want to learn more about your plantation shutter color options? Call your local Sunburst rep today at (877) 786-2877 or fill the form below for a free in-home consultation.