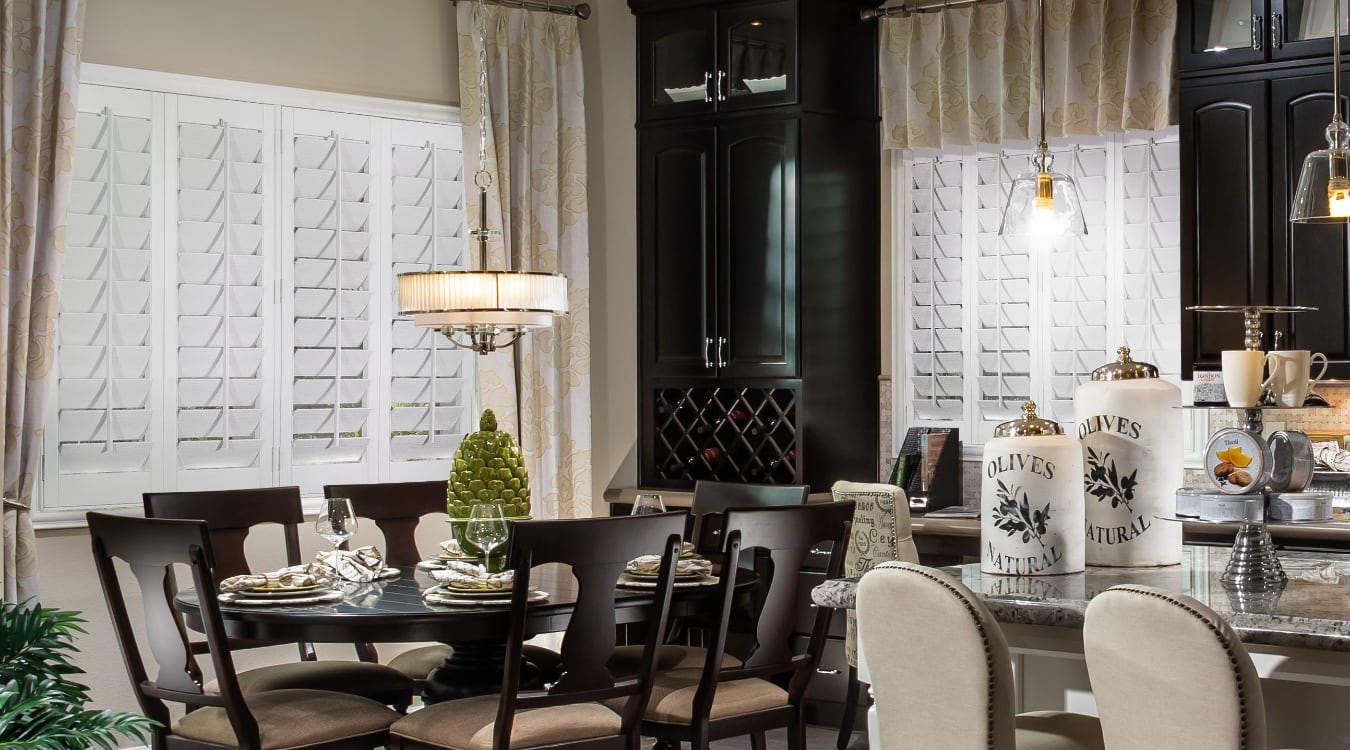 Kitchen Window Treatment Ideas For Your Home
When it comes to the kitchen, most Americans want a space that is functional and at the same time appealing to the senses. Not just any window treatment above the sink will do. Check out these contemporary kitchen window treatment ideas for your home.
Plantation Shutters For Kitchen Windows
With their defined lines and ultimate light control, plantation shutters make for excellent window treatments in the kitchen. These kitchen shutters allow you to cover your windows without losing the architecture of the window – or the view. They're the modern statement you've been looking to make in your kitchen.
Plantation shutters are available in two modern styles: faux wood and real wood.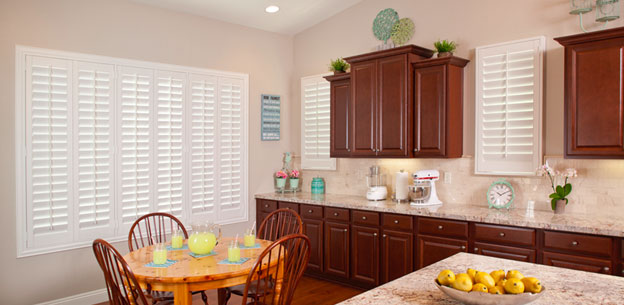 Faux Wood
Faux wood plantation shutters like Polywood® are the perfect kitchen shutters because they are moisture-proof. So all the steam from washing dishes and cooking over the stove does not affect their integrity one bit. Not only that, but Polywood plantation shutters are made from a wood synthetic that is painted with UV inhibitors. This ensures that the shutter never warps or cracks, and the paint color never fades.
The Best Part Of Polywood Plantation Shutters For Kitchen Windows
Even if the blender goes out of control and splatters its contents all over, these shutters can be easily wiped clean with a damp cloth.
Accidents happen. But you'll never see a stain with Polywood! Blinds and shades cannot deliver that kind of stain resistance.
Not to mention, these contemporary kitchen shutters can be custom designed to fit your window perfectly. And when you order Polywood shutters for your kitchen, you can be confident that these are the most energy-efficient window treatments in the US.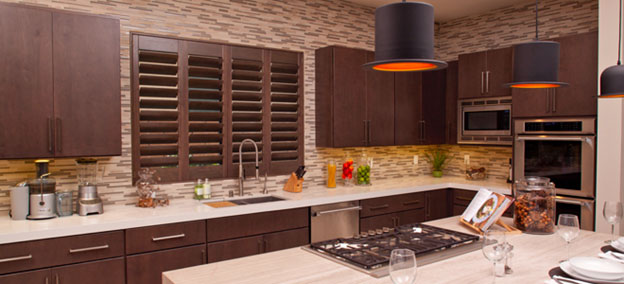 Real Wood
Water-sealed during the manufacturing process, real wood shutters are moisture-proof. They add a modern touch that is timeless when professionally stained and custom fit to your windows.
Ovation® wood shutters are made from furniture-grade, solid teak that is known for its durability. These kitchen shutters are available in an array of stains to match your contemporary kitchen decor.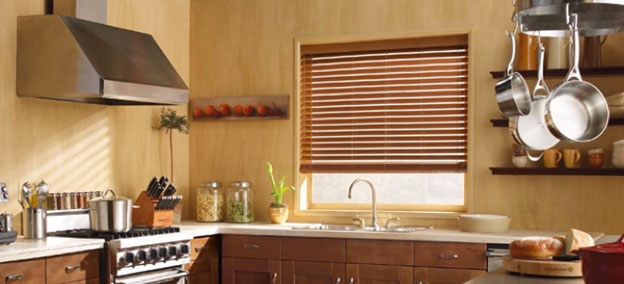 Blinds for Kitchen Windows
Hardwood and faux wood blinds become contemporary window treatments for your kitchen with upgrades such as motorization and cordless lift systems. When you consider all the finishes and stains available, replacing outdated blinds over your sink with a more stylish choice of blinds is easy.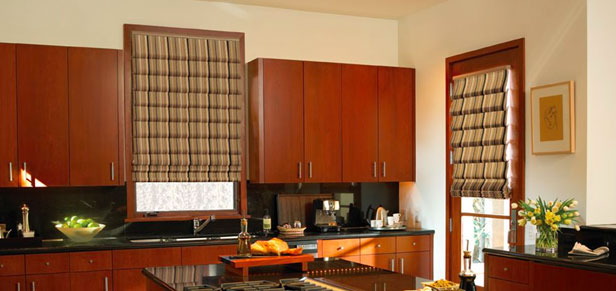 Shades For Kitchen Windows
Depending on the pattern and the fabric you choose, Roman shades can add a contemporary feel to your kitchen. With the continuous cord loop and cordless lift systems eliminating dangling cords, these kitchen window treatments are modernized for your home.
Get Your Contemporary Kitchen Window Treatments
For more information about kitchen shutters available in your town, find a store near you today!