What To Know About Different Types Of Window Blinds
If you're shopping for new window blinds, you'll quickly see that not all blinds are created equal. Some materials make better quality blinds than others. Aluminum, wood, and faux-wood blinds all have their pros and cons. Understanding these will help you decide which of the different types of window blinds will work best for you and when to use another window treatment style.
Use Builder-grade Aluminum Blinds For Temporary Window Treatments
If you need temporary window treatments, builder-grade aluminum blinds work well. You can find them at most home improvement stores for low prices, and most people can install them easily. Some people like to put them in humid rooms like kitchens and bathrooms because the moisture won't warp the aluminum as it can wood.
But you get what you pay for. Even when closed, cheap aluminum blinds will still let in some sunlight, and passersby might see your shadow through your blinds at night. Aluminum blinds also don't last as long as other window treatments. Their thin slats bend easily, leaving unsightly gaps. Their cords tangle or stick. And everyone hates cleaning them.
Use Real Wood Blinds To Enhance Your Home's Beauty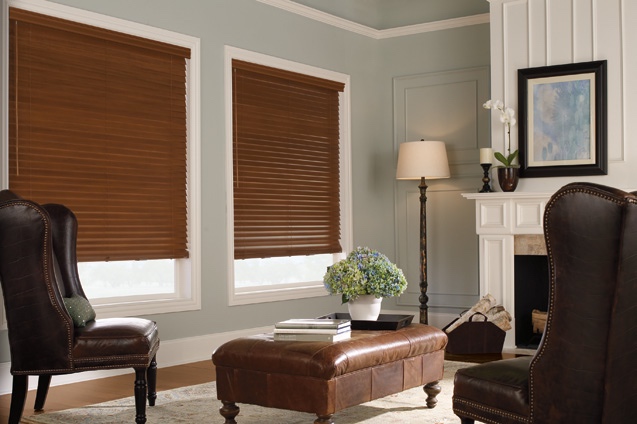 For more permanent blinds, hardwood blinds are an excellent choice. Wood looks beautiful and is stronger than thin aluminum. Wood blinds work great in front-facing or sunny windows where you need the most privacy or light control. Their slats don't bend and they are much easier to clean than flimsy aluminum blinds.
Wood blinds do have one drawback. Compared to the other different types of window blinds, wood blinds don't last as long in wet environments. Although premium wood blinds are treated to withstand moisture, nothing made of wood is completely impervious to staining, warping, cracking, and mold from exposure to water.
Use Premium Faux-wood Blinds For the Best Durability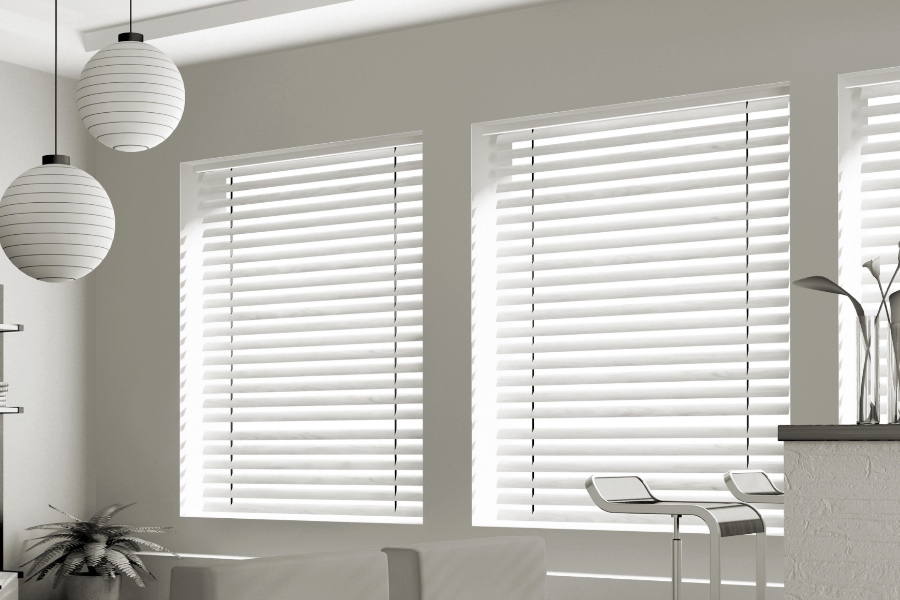 Faux-wood blinds combine all the benefits of different types of window blinds. They look as beautiful as wood blinds with more durability and great coverage. Premium wood blinds come in both smooth or wood grain finishes and several different colors, from crisp white to classic wood stain hues to match any decor. Sunburst blinds are the most durable of the different types of window blinds. Like wood, their solid slats don't bend or break easily. Unlike wood, they are moisture-resistant, so you can put them in a kitchen or bathroom window without worrying about water damage. They're also easier to remove stains compared to wood or aluminum blinds.
Interior Shutters Are A Great Blinds Alternative
However, all blinds have some of the same flaws. Since they hang over your window, blinds can still let light in at the edges, especially if a breeze causes them to sway. If you want guaranteed darkness and privacy, plantation shutters work best. Sunburst Shutters offers wood and Polywood louvered shutters that attach to a frame around your window, leaving minimal gaps. With no cords and solid construction, they're much more durable than wood or faux-wood blinds. They come in the same trendy paint finishes. And as a bonus, shutters are much more energy-efficient than blinds.
Want To Know More About Different Types Of Window Blinds? Sunburst Can Help
At Sunburst Shutters, we carry only the finest window blinds and other treatments. Let our team show you our wide array of products and help you choose window treatments you'll love. The process begins with a free in-home consultation, so schedule yours today by calling 877-786-2877 or filling out the form below.