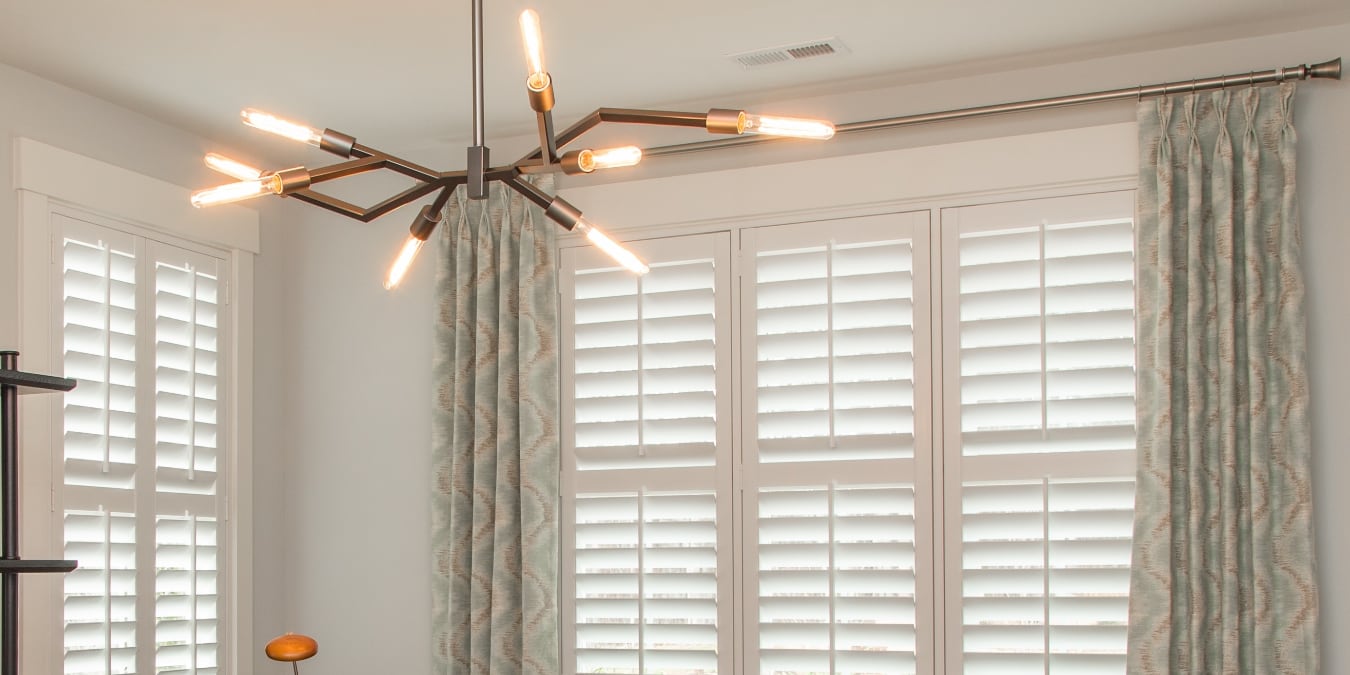 Comparing Life Cycles of Window Treatments
When you install new flooring, wallpaper, or any other fixture in your house, you consider how long it's going to last and keep its looks. So why wouldn't you do the same with your window treatments, too? We'll help you compare the average life cycles to find the longest lasting window covering for your home.
What Are The Average Life Cycles Of The Most Common Window Treatments?
| | |
| --- | --- |
| Mini Blinds | 2-4 years |
| Faux Wood Blinds | 3-5 years |
| Cellular & Honeycomb Shades | 5-7 years |
| Roman Shades | 5-7 years |
| Draperies | 8-12 years |
| Wood Shutters | 10-15 years |
| Polywood Shutters | 30+ years |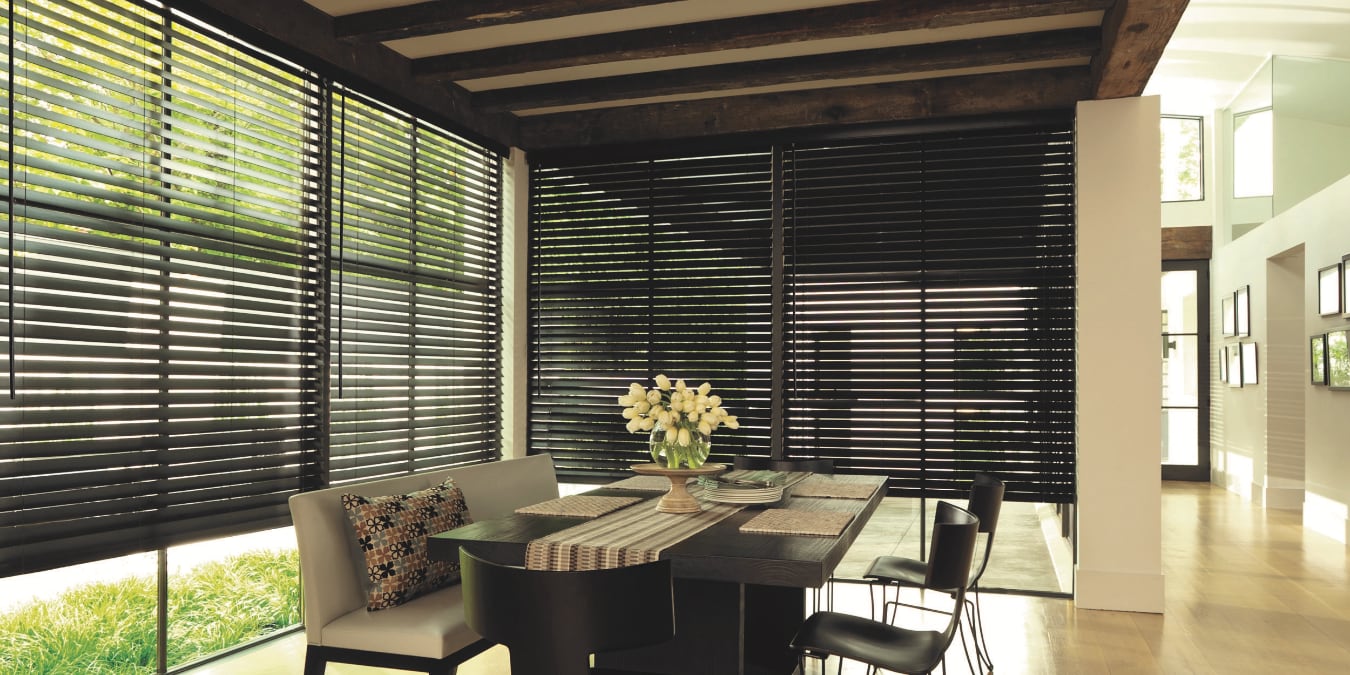 How Long Do Blinds Last
Faux wood blinds and mini-blinds come in at the shortest end of the scale, lasting on average just a couple of years. Appropriately, blinds are almost always the cheapest window treatment option for any situation, so you get what you pay for in the long run.
You're also only going to reach that 4-5 year anniversary with any set of blinds if you take immaculate care of them. One small incident can ruin a single slat, which means the whole set is done for, since it usually costs more to get a slat repaired and restrung than to buy a whole new set of blinds. That means that warped slats from sitting in the sun, a pet peeking through and damaging the blinds, a frayed cord, or one of a dozen other mishaps can spell the end for blinds.
So while blinds can be a great choice for a temporary window treatment or for rarely-used rooms, homeowners in it for the long haul may be better served by a sturdier window treatment.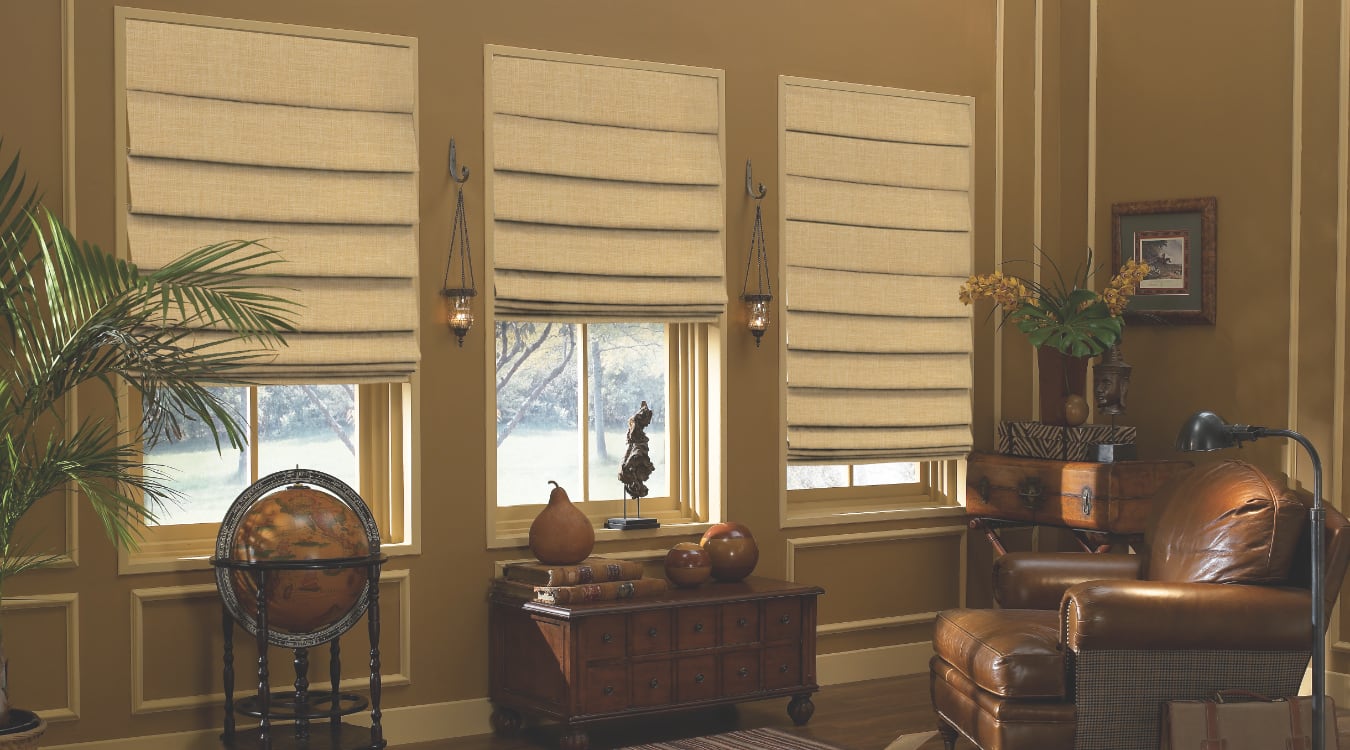 How Long Do Cellular And Roman Shades Last?
Shades, from heat-blocking cellular and honeycomb shades to stylish and modern Roman shades, outclass blinds in their longevity. With an average lifespan of 5-7 years, they can probably match the timing of when the average homeowner changes their entire home décor.
But, like blinds, you need to take excellent care of them to ensure that they hit that 7-year milestone. Corded shades can fray or split, leaving the entire set ruined. If drawn or closed too forcefully, some shade fabrics can also tear, leaving you no choice but to toss them out. Still, they're a better choice than blinds for homeowners who want a longer-lasting window treatment in their home.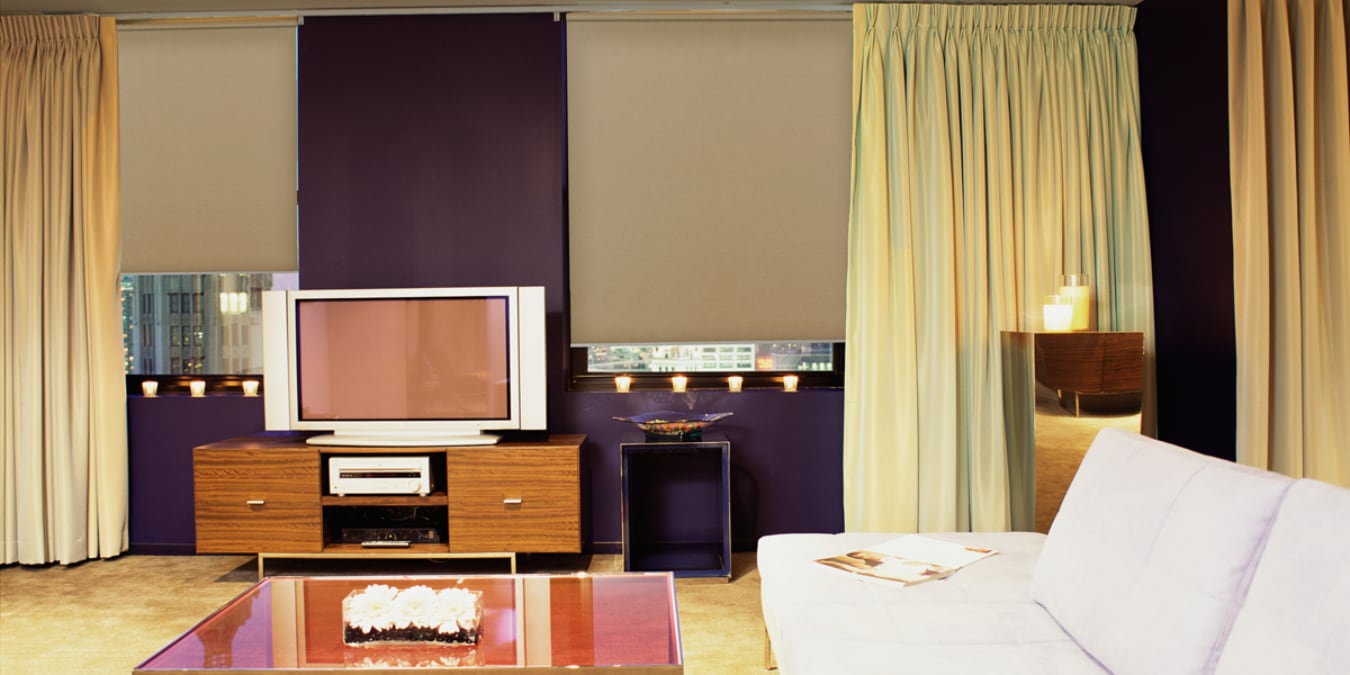 How Long Do Drapes Last?
Draperies are some of the longest-lasting window treatments on the market, but they can also be the most expensive. High-end, insulated drapes can last you a solid 10 years or more, without having to put much effort into preserving them. There isn't much that can destroy drapes other than disaster, an unruly pet, or a deep stain. In the case of most smaller stains, a steam cleaner can help remove almost all traces of it.
One possible drawback to the life cycle of drapes is that they may be too long-lasting, but not versatile enough. Say you want to completely redesign your living room that has patterned drapes on the windows, but the pattern of your drapes doesn't match the new color scheme you have in mind. You may either eat the cost of the drapes or have to settle with a subpar design in your space.

How Long Do Shutters Last?
Shutters outclass every other window treatment on the market when it comes to their lifespan. Even Ovation wood shutters, which don't last as long as faux wood shutters, can easily last up to 15 – 20 years. Their solid structure and protective finish gives them a layer of defense that helps them last. Additionally, each louver is separately attached to the frame, so if one gets damaged or dislodged it cannot easily be replaced.
Polywood plantation shutters, though, are the king of the hill in longevity. In addition to their sturdy build, Polywood shutters are completely waterproof, heatproof, and their solid extruded material keeps them from ever chipping, cracking, or peeling. And unlike drapes, both real wood and faux wood shutters are stylistically versatile, so there's no question if they'll match any new style you want to incorporate into your space.
Ready To Start A New Life For Your Windows?
If your old window treatments have run their course, there's no better time than now to replace them. Call your local Sunburst location at 877-786-2877 to schedule a free in-home window design consultation.