Do Cellular Shades Save Energy?
If you dread the increase in your energy bill every time the seasons change, you might consider installing energy-efficient window treatments like cellular shades. These window shades certainly help block drafts, but do cellular shades save energy and money on your utilities? And are they your best option? Here's how cellular shades help increase your energy efficiency compared to other insulating window treatments.
What Is A Cellular Shade?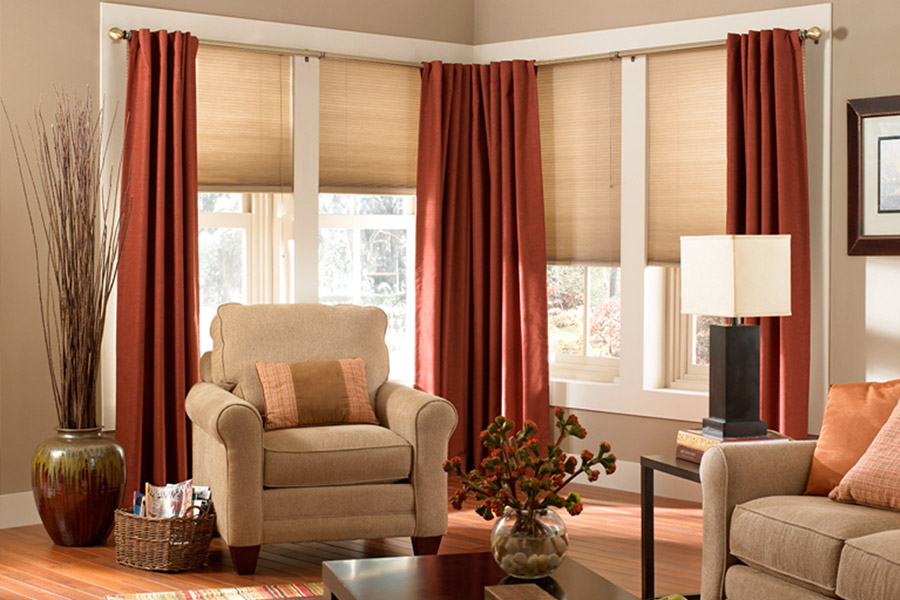 Cellular shades are fabric window shades that you can hang in your home for privacy and to block sunlight. The material is pleated and folds up on itself when you pull the shade up. Pull the shade down, and the pleats open accordion-style to reveal little pockets or cells. Some people call them "honeycomb shades" because the cells have a similar shape to a honeycomb.
Cellular shades come in many attractive colors, patterns, textures, and pleat sizes to suit different tastes. You'll find them in many materials that make them sheer, opaque, and everything in between. You can even choose between corded, cordless, and motorized styles.
How Do Cellular Shades Save Energy?
So how do cellular shades save energy? The secret is in their fabric cells. Those little pockets trap some of the air that comes through your window before it enters your home, preventing it from changing the inside temperature. By hindering heat loss, your heating and cooling system doesn't have to run as often. You use less energy and get to enjoy a pleasant interior temperature all year long without the huge utility bill.
How Do Other Window Treatments Save Energy?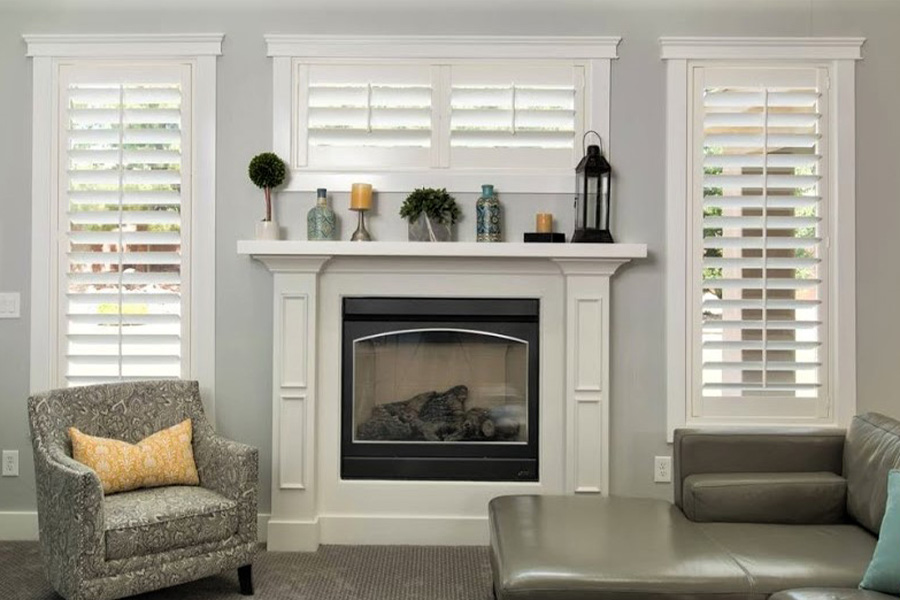 If you like the look of cellular shades and want to improve energy efficiency in your home, they are a great option. But how well do cellular shades save energy compared to other window treatments?
Blackout roller shades help insulate windows because they block hot sunlight and some drafts. But both roller shades and cellular shades have their limits. Because they hang in front of your windows, there's always a thin gap between them and the frame for air to slip through. They can also sway from a bump or a breeze. And thin fabric materials can only hold back so much air, no matter how opaque they are.
If you really want to save energy, plantation shutters solve many of the problems that other energy-efficient window treatments have. They come in solid hardwood or faux wood instead of a fabric material. They are custom-built to fit around your windows, leaving no gap for drafts to sneak through at the edges. Even their louvers are constructed to leave virtually no gaps when you close them completely.
You can take your energy savings one step further with Polywood® shutters. They have an insulating system with weatherstripping for extra energy efficiency. Close your Polywood shutters on a hot or cold day, and they can prevent up to 30° of temperature transfer. You also don't have to worry about Polywood shutter louvers splitting or warping and creating gaps. They are made from a recyclable wood substitute material making them extremely durable and long-lasting. They'll keep your windows insulated far longer than other window treatments on the market.
Increase Your Home's Energy Efficiency With Window Treatments From Sunburst
Quality window treatments are an investment that can save you money on energy costs over time. Get your energy-efficient window treatments at Sunburst Shutters. We carry a wide selection of premium products that are both durable and beautiful. Start the search for your window treatments today by calling us at 877-786-2877 or fill out the form below to schedule a free in-home consultation.