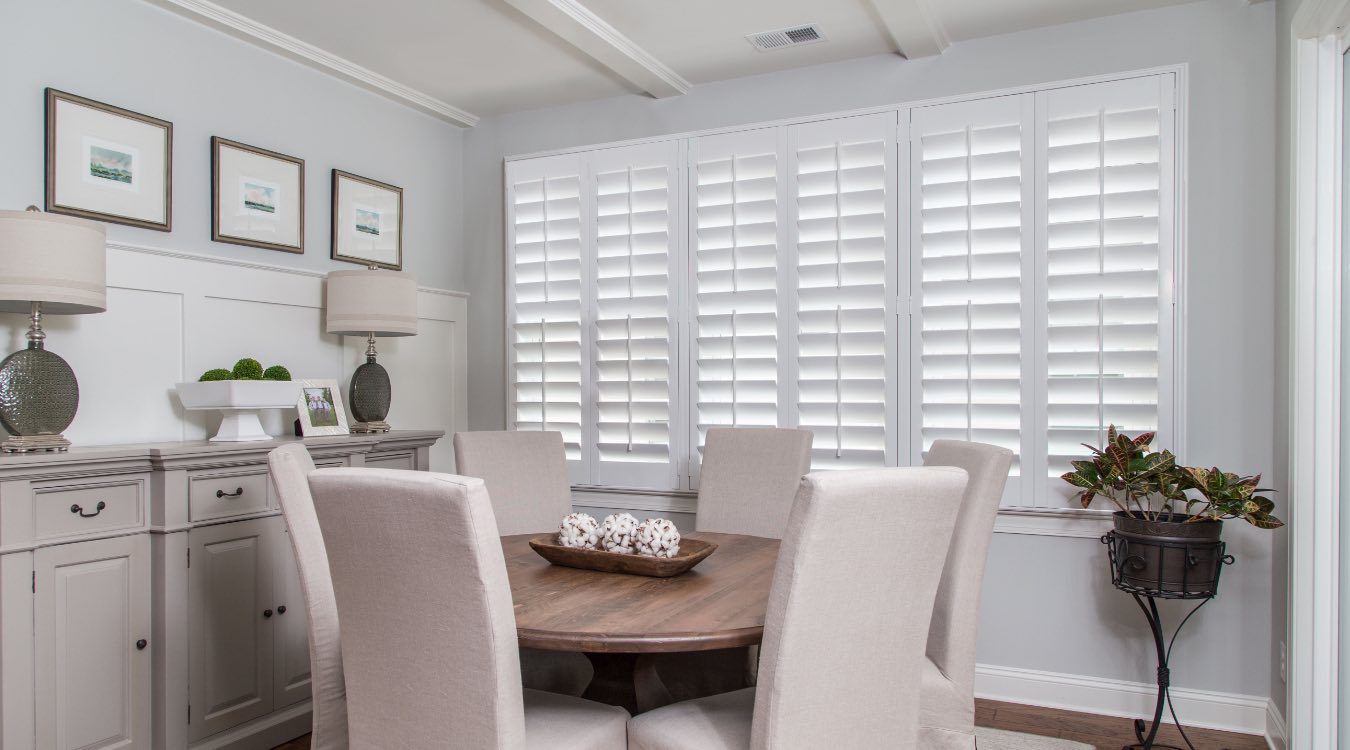 Best Window Treatments for Shallow Windows
Does your home have shallow windows that are hard to cover? Do you feel like you're sacrificing either privacy or style as you're looking for a solution?
Shallow windows can present a particular challenge when trying to cover with window treatments. Many window treatments seem like they won't fit in a shallow window's frame, mostly because many people overlook the benefits of an outside mount.
Here are some of our recommendations for the best window treatments for shallow windows that also look great in your home - and which window treatments to avoid.
Our Recommended Window Treatments for Shallow Windows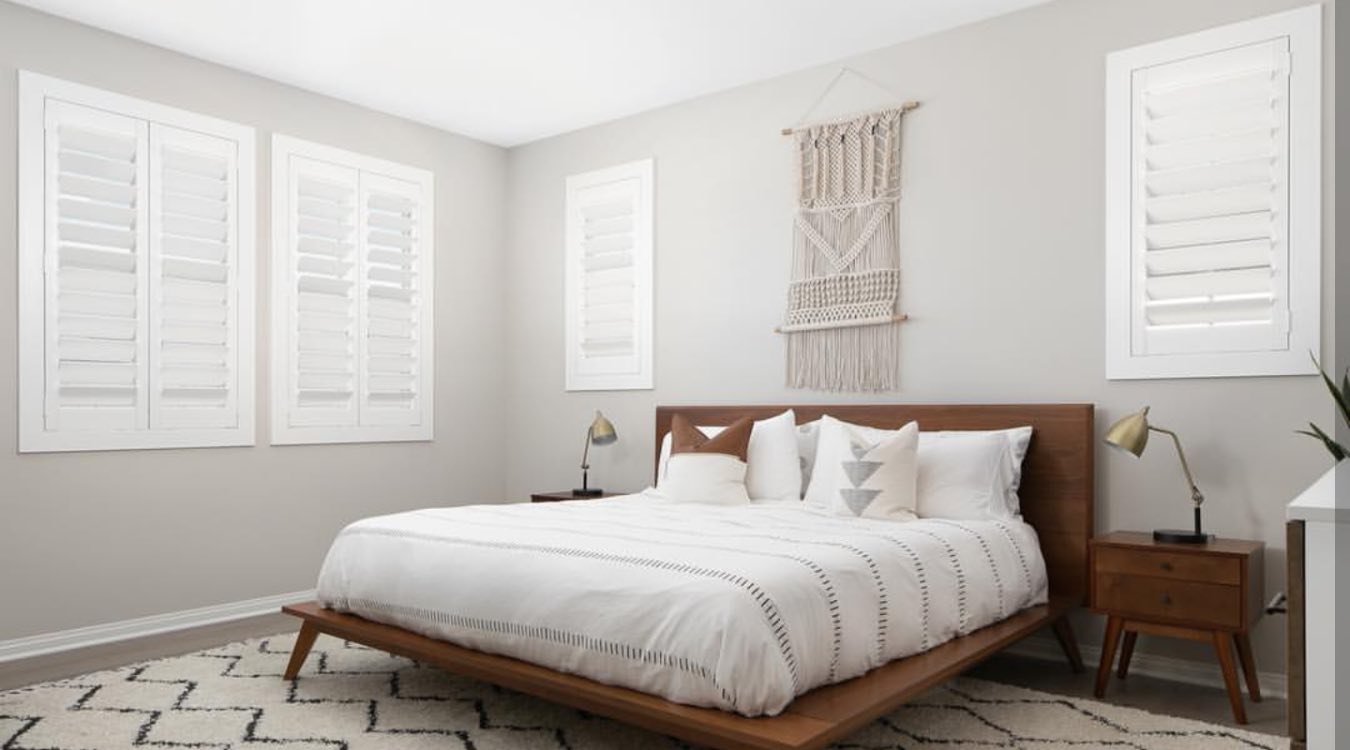 One of the fears with shallow windows is that you can't use a window treatment with any substance because they will stick out from the window frame. However, using an outside mount with your plantation shutters allow you to maintain the benefits of shutters without sacrificing the clean outline of your window. That's because the outside mount is built out to look just like decorative molding that naturally frame your windows.
In fact, most people who see plantation shutters on a window cannot tell whether the shutter uses an inside or an outside mount. That means that our Polywood® plantation shutters with an outside mount will not only look beautiful, but they will also keep their energy efficient benefits as they can completely close around your window. This is especially important if you have single-paned shallow windows.
Cellular Shades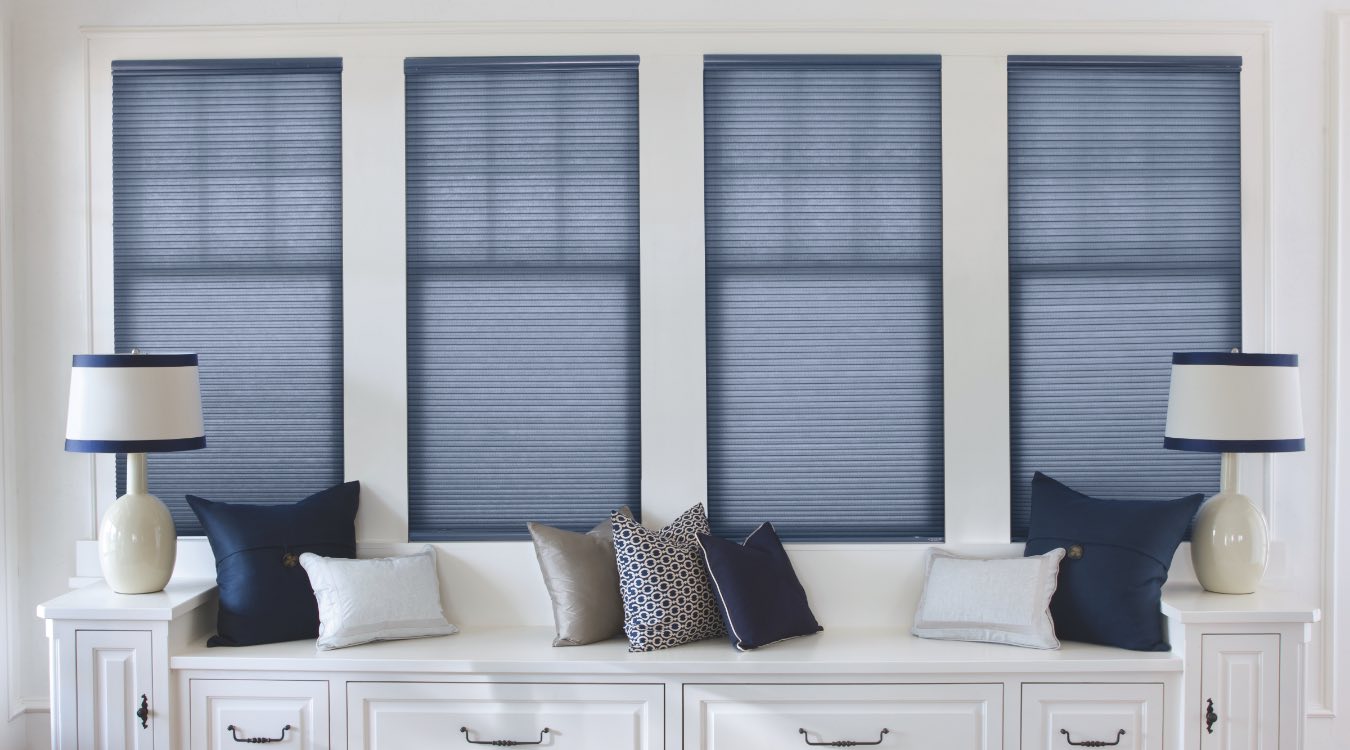 Cellular shades (also known as honeycomb shades for their shape) are another choice for shallow windows. You can find cellular shades that fit in windows with as little depth as ¾" to 1". You won't have a lot of style options with honeycomb shades, but they can offer privacy and energy efficiency. Other ways to hang shades is by an outside mount hidden under a decorative valance.
Window Treatments to Avoid for Shallow Windows
Window treatments like traditional blinds or shades look their best when mounted inside your window frame. The problem is that if your window's sill is less than 1.5", there's not enough room for the mounting brackets for your blinds and shades to fit.
Some homeowners may try to install blinds with an outside mount. The problem is that doesn't look nearly as crisp as an inside mounted blind as it doesn't blend in with the window's frame.
You want a window treatment that outlines your window but still can function in the shallow space.
Looking for a Window Treatment for Your Shallow Windows?
If you need help finding the right window treatment for your shallow windows, give us a call at 877-786-2877 or fill out the form below to schedule a free in-home consultation. During the consultation, we'll bring samples of our window treatment products, measure your windows, and help you find the best window treatment for your home, style, and budget.