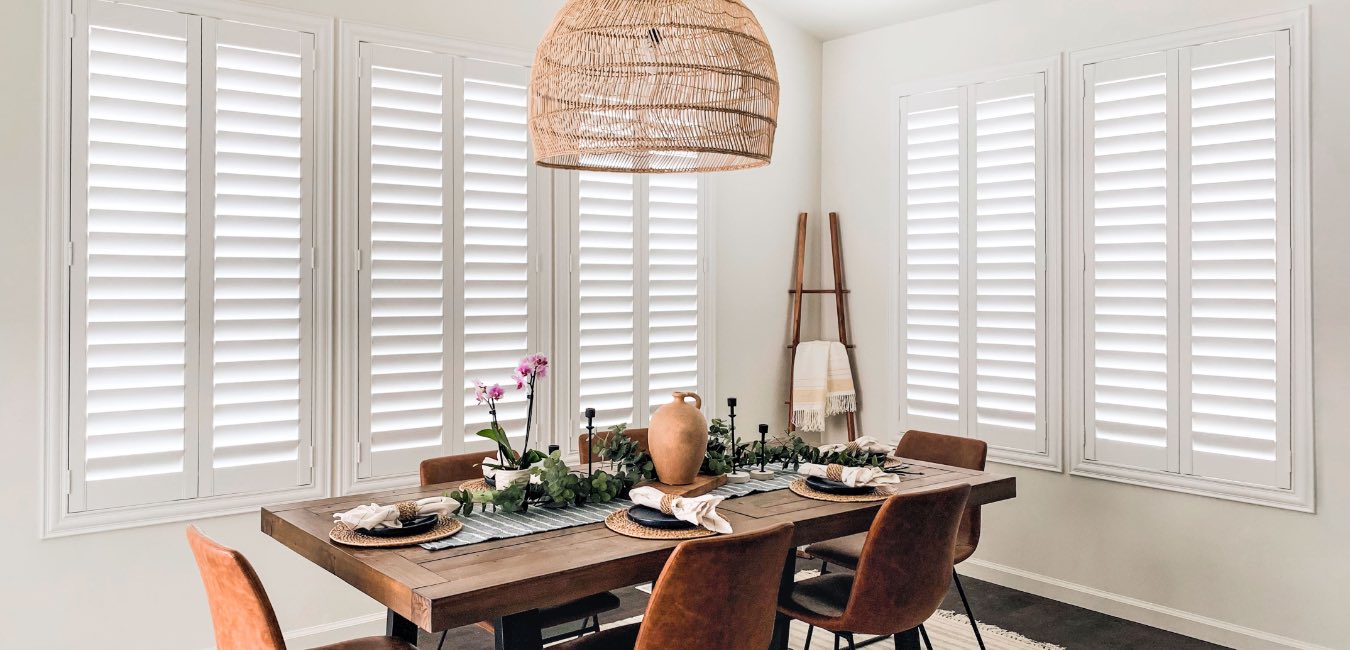 @Ourlakepointfarmhouse Together With Sunburst Shutters ®
Love Nicole's @ourlakepointfarmhouse Polywood® Shutters? We've partnered with her to share the inspiration that provides superior design & maximizes energy efficiency in your home. Book your free in-home design consultation today and let's get started!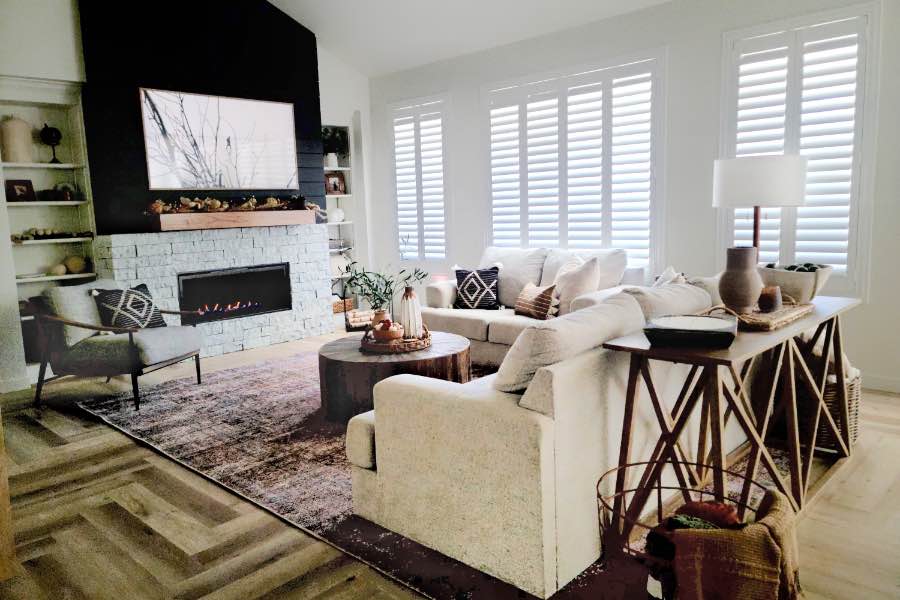 Why Polywood® Shutters?
Because We Invented Them to Be the Best!
Polywood® shutters are one of the industry's leading & most innovative window treatment selections Made In The USA. Solely exclusive to & patented by Sunburst Shutters, these groundbreaking interior shutters are engineered with superior durability, functionality, aesthetic appeal and offer maximum energy efficiency over any other window covering on the market. Click here to learn more about the many benefits our Polywood® shutters have to offer.
What Plantation Shutters Can Do For You And Your Home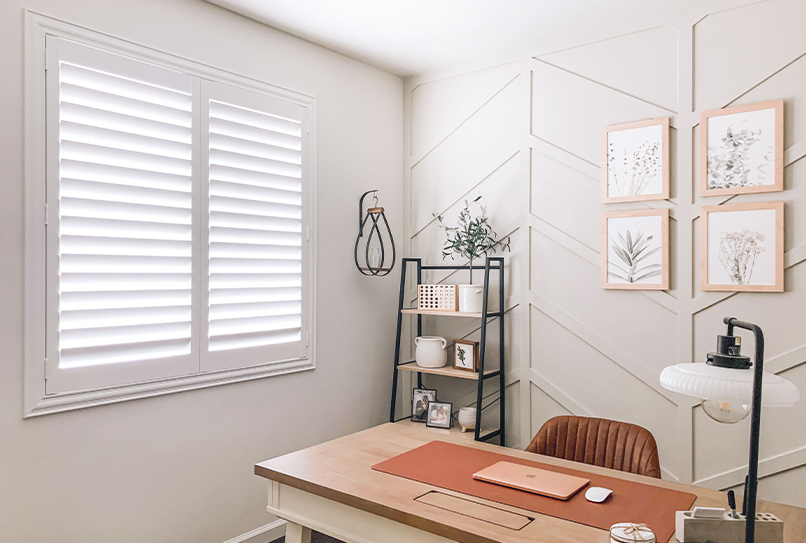 Plantation shutters are stunning window treatments that coordinate with any decor. They are custom crafted to fit your windows, including specialty windows like arches, circles, sidelights, and more. By easily tilting the louvers you can control the light flow and privacy in your home. In addition to their beauty and clean lines, they will never warp, chip, fade, or yellow.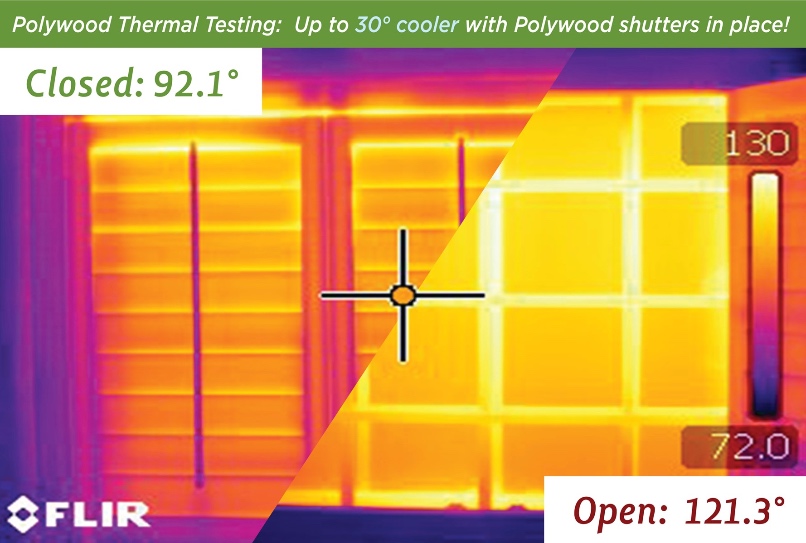 Fans of plantation shutters know that their unique design allows them to close tighter than other window treatments. Polywood shutters block outside light and offer privacy while insulating your home and reducing energy costs. But open plantation shutters give you the illumination and visibility you need for daily activities.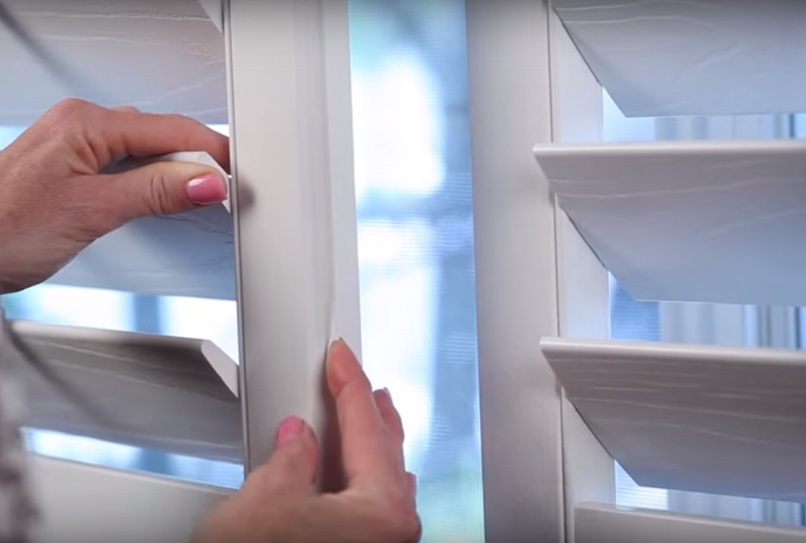 Polywood shutters block more light and temperature than any other shutter because of their patented weather stripping on the sides of each shutter panel. This dramatically limits heat transfer at the edge of the panels in both the summer heat and winter cold in your home.