3 Ways Window Treatments Can Help Control Room Temperature
Everyone wants a cozy place to come home to where they can relax. The atmosphere of your home is influenced not only by its style and furnishings but also by maintaining your preferred temperature – without running up your utility bills. Here are 3 ways that window treatments not only add style to your home but can also help keep you cozy by helping with temperature control.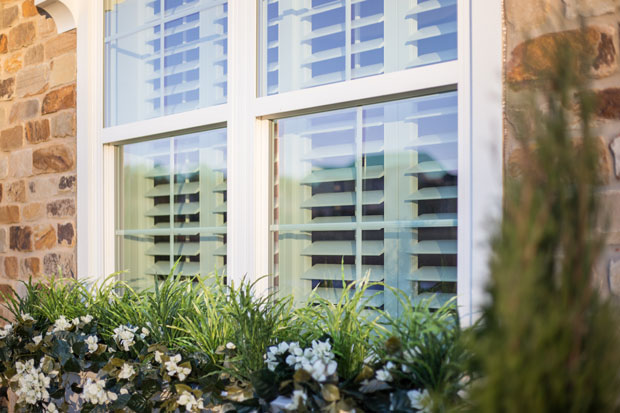 1. Control How The Sun Warms Your Rooms
The sun is nature's heating source – and its warmth can be felt even through most glass windows. Window treatments that let you control how much sunlight you let in help your room stay comfortable, no matter the season or time of day.
Drapes and blinds provide an all or nothing approach to controlling sunlight, and even then they aren't completely effective. When they're open, the sun's rays come streaming in and warm up your room. When you shut them you close out the sunlight, though not a substantial amount of heat.
Plantation shutters give you more flexibility. You can adjust them to let in as little or as much of the sun's rays and light as you wish and you can direct that light by adjusting louvers to any angle. Window film is another window treatment that can be paired with drapes or shutters. It blocks UV rays while still letting light come in. It keeps your rooms warmer in the winter and cooler in the summer.
The sun's warming properties affect rooms with south-facing windows the most, while rooms with north-facing windows receive the least amount of the sun's warmth. So keep that in mind when you're choosing window treatments.
2. Insulate Your Windows
Windows have improved a lot over the last 50 years, but because they're made of glass, both hot and cold air can pass through them. Covering your windows not only gives you light control, style, and privacy but can also help insulate your windows against energy loss. The two window treatments that best insulate your windows are window film and Polywood® shutters.
Window film is designed to reflect temperature. While it cannot negate all of it, window film can significantly reduce the amount of temperature you feel from the outside. Polywood shutters are made of a strong composite material that reduces heat transfer by 45% and blocks as much as 30 degrees of heat transfer through the windows.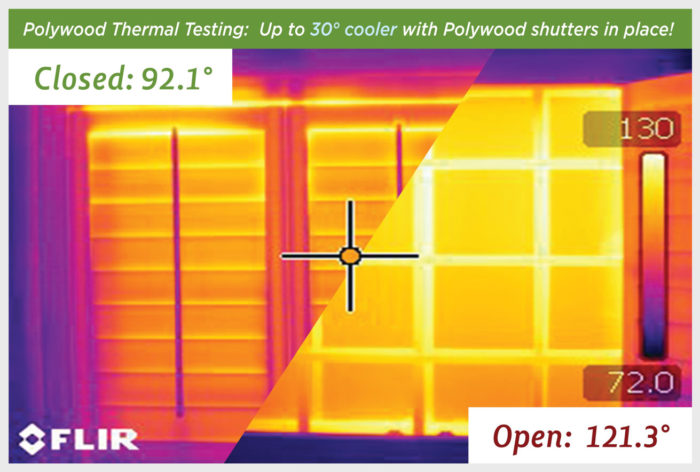 3. Use Weatherstripping To Guard Against Drafts
Your window treatments can be an airtight guard against drafty windows if they have a weatherstripping system built into them. The video below demonstrates how the weatherstripping in Polywood shutters works to block out drafts. This keeps your home cool in the summer and warm in the winter.
Find Which Window Treatments Are Right For You
Whether your priorities are style, temperature control, using earth-friendly products, or professional installation, Sunburst Shutters can help. Call your local Sunburst store to schedule a free in-home consultation to find the perfect window treatments for your house.