5 Ways to Make a Room Look Brighter
Is there a room in your home that feels a little dim or dark? Maybe it doesn't get much natural light due to where it is in your house or there just aren't many windows? No matter what's causing the dimness, here are 5 ways to brighten up a room that you can do in your home.
1. Pick Better Window Treatments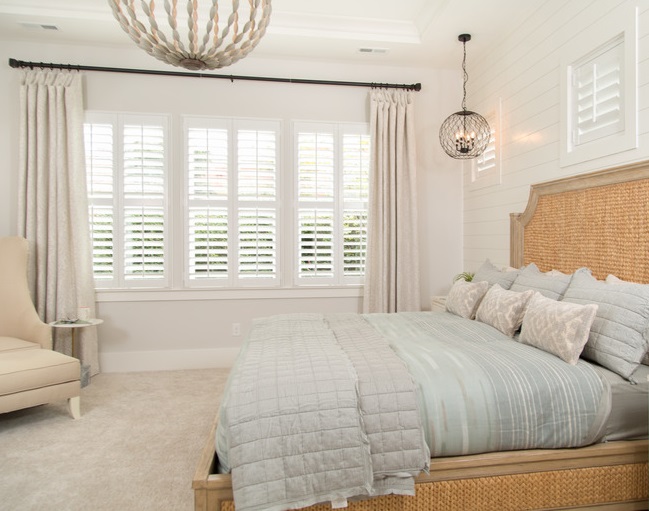 The only way natural light can help brighten up your room is through your windows, so you want to leave them as open as possible. On the other hand, you probably want to keep some privacy and you'd like to control that light. So what can you do?
Luckily, there are options for your windows that don't make you choose between brightness and privacy.
Plantation Shutters – No option gives you as much freedom as shutters do. Completely open the shutters to get all the light you want, shut them tight for full coverage, or go everywhere in between. The adjustable louvers on shutters let you play with light angles unlike any other window treatment, opening up a whole new world of moods to experiment with. Remember, it's not just how much light you have, it's also about the angle.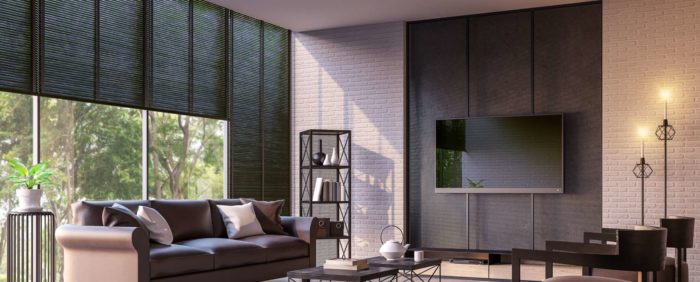 Roller Shades – Unlike some other window treatments, roller shades can let in a good amount of light while still protecting your privacy. And if you want as much light as possible, let them retract fully so they don't impede any sunlight. Try to stay away from curtains or drapes in rooms you want to brighten up. Because even when they're open, they're likely still going to cover up the sides of your windows and darker fabrics tend to absorb light rather than reflect it.
2. Be Smart About Furniture Placement
It's easy to want to place all your furniture near the walls and keep all the space in the center of your room, but that may play a part in how dark your room seems. When placing larger or taller furniture, try to place them on a wall perpendicular to the window, so they have the least chance of blocking light.
3. Pick a Light Color Scheme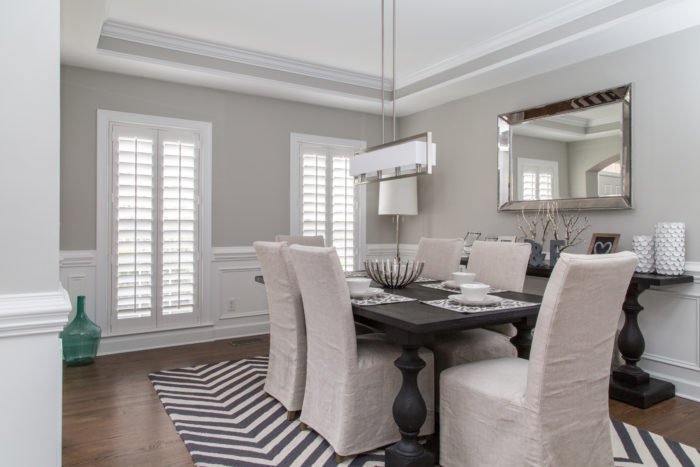 You might know that darker shades absorb light, while lighter ones reflect it. That goes for your interiors, as well. A lighter color scheme inside a dim room can make it seem much brighter. So peel off darker wallpaper, paint over that dark color scheme, and move the dark leather furniture into a different room. Fill your space with light neutrals, pastels, and similar lighter shades to brighten it up.
4. Reflect All The Light You Can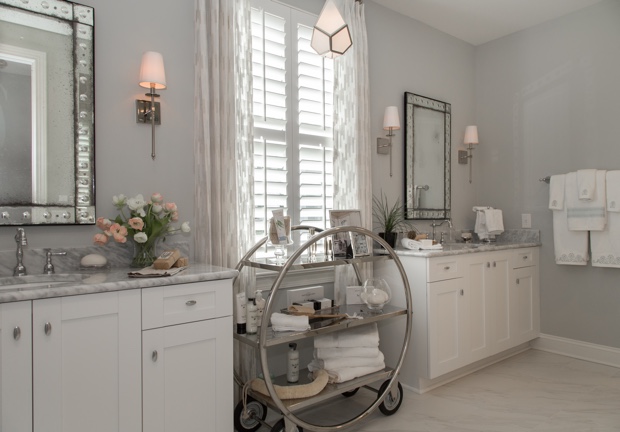 Lighter colors can reflect some light, but adding reflective surfaces to a room will do it even better! Place a decorative mirror on the wall opposite a large window to double the sunlight. You can also use semi-reflective surfaces, like a glass-top coffee table or decorative vases and lamp bases as well.
5. Use Perimeter Lights Instead of Overhead Lights
A single overhead light can create shadows in your space, highlighting the lack of light and making a room seem darker. Instead of just one overhead light, use multiple perimeter lights, like standing lamps, track lighting, and other light sources to create a soft, even level of light through your space.
Turn To Sunburst For More Bright Ideas
For more ways to brighten a room, or for any of your window treatment needs, get in touch with your local Sunburst Shutters store. Call 877-786-2877 to talk to your local experts, or use the form below to get a free consultation.