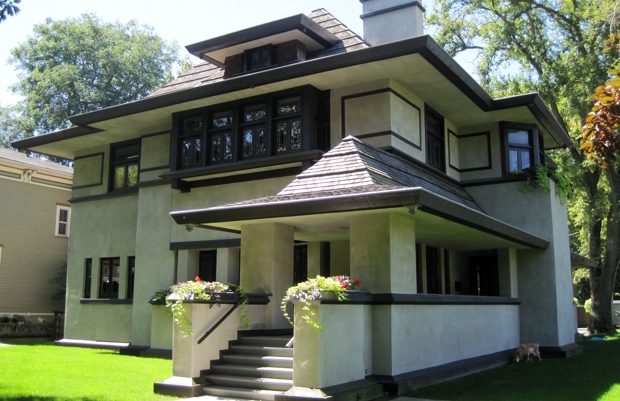 A Prairie Home Window Treatment Companion
Welcome to Sunburst Shutters' Prairie Home Window Treatment Companion. Unfortunately, there's no bluegrass music or folk tales here, but we do have plantation shutter and window treatment tips for one of America's most popular home styles.
Let's take a look at what makes Prairie-style homes unique, as well as the best window treatments for Prairie homes.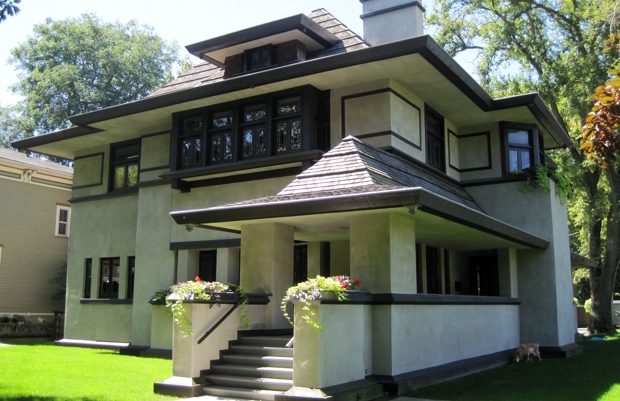 What Is a Prairie Home?
Prairie style homes are truly all-American. First appearing in the early 1900s in the Midwest, the Prairie style embraces a much simpler approach to home design compared to other homes of the time, such as Victorian homes. Contemporary architects like Frank Lloyd Wright wanted to invent a completely original American home style, and the result was the Prairie home.
Instead of northern or east coast environments, Prairie homes are designed to be reminiscent of their Midwest surroundings. To echo wide plains, they feature wider floor plans, flatter roofs, and little to no ornamentation, instead focusing on solid construction and craftsmanship.
Prairie homes are typically one story (two at the very most) and feature windows arranged in wide horizontal bands. The horizontal lines made by the window groupings, hipped roof, and eaves serve to make the home look even wider when viewed from the exterior.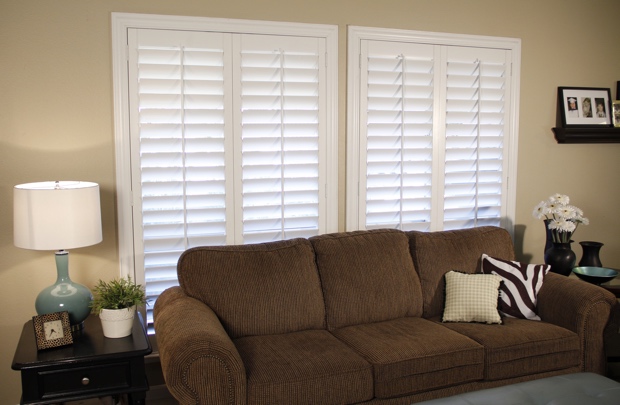 Which Window Treatments Are Best In Prairie Homes?
There's one window treatment in particular that shares the same focus on simplicity and craftsmanship as most Prairie homes: plantation shutters.
In particular, Polywood® plantation shutters are a natural fit for Prairie homes. Just like Prairie homes, Polywood shutters are 100% American-made, from the material itself to each individual shutter louver. Their solid construction and skilled craftsmanship fit right in with the Prairie motif. The shutters' clean lines and simple aesthetic stays true to the heart of Prairie home design, focusing more on function than extravagant fashion.
A big draw for Prairie homes in the Midwest is the fact that Polywood shutters are the most energy efficient window treatment available, and help you control the temperature inside your home better than any other option. That temperature control is a must-have for homeowners in the Midwest, where the weather can be extremely unpredictable from one day to the next.
Just because plantation shutters are the most natural fit for Prairie homes doesn't mean they're the only window treatment that can work well in those homes, though. Some homeowners choose to go for an even more basic window treatment, such as window shades. Similar to shutters, shades find a solid niche in Prairie homes, provided they aren't covered with gaudy patterns or extravagant texturing like with Roman shades.
Keep in mind though that shades don't provide the same level of temperature control as shutters, so your home will lose a lot more heat during those Midwest winters.
Sunburst Is Your Window Treatment Companion For Any Home Style
Is a Prairie home not quite your style? No problem! Sunburst Shutters can help you find the perfect window treatment, no matter what your home needs. Get in touch by calling 877-786-2877 today, or fill out our free consultation form.