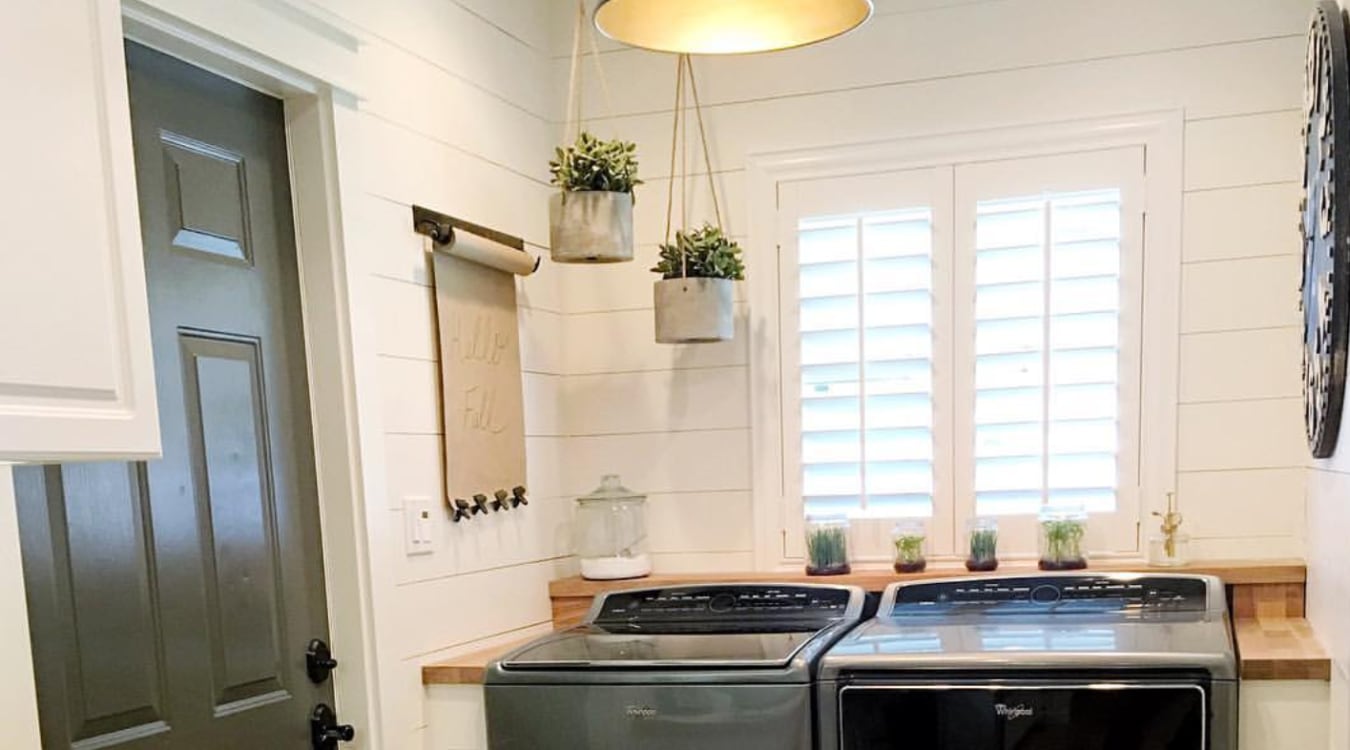 Accent Board & Batten Home Design With Your Windows
Board and batten siding can make a home stand out from blocks away, but board and batten interior wainscoting can make an equally big impression inside your home. Couple that with the right furniture, window treatments, and other decor, and your space can capture that Craftsman style you see on TV.
Here's how to best use board and batten design with your windows and walls to create your home's best look ever.
Understanding Board and Batten Design
To use board and batten in your interior design, it helps to understand what it is. Board and batten interior siding consists of repeating ornate-trimmed panels. It's a type of wainscoting, but it can go up half the wall like normal wainscoting, or even up to ¾ or the whole wall to the ceiling. Board and batten is typically accompanied by cove molding, and sometimes crown molding in more modern homes.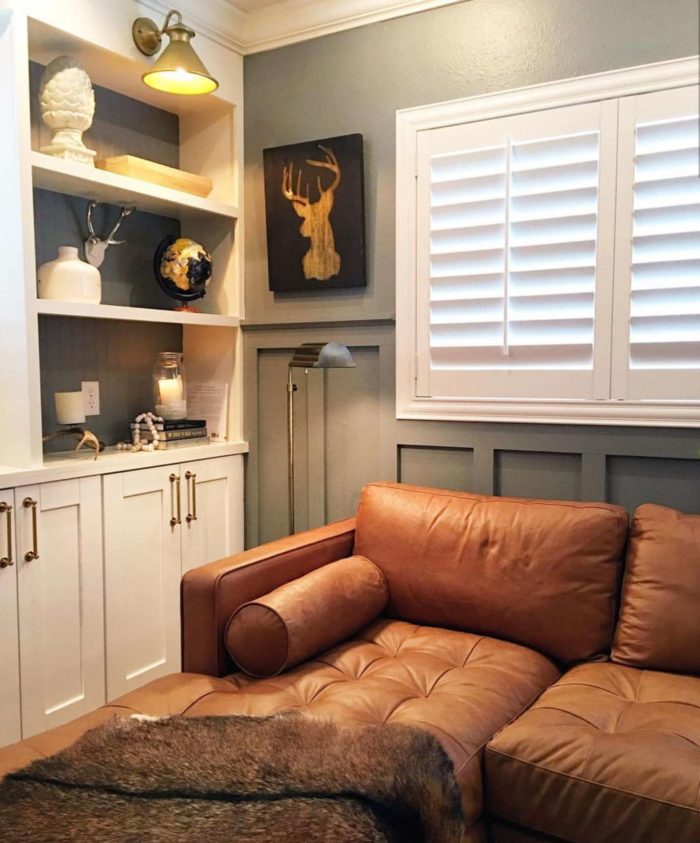 How To Use Board and Batten in Your Home
Having helped homeowners nationwide elevate their home fashion, we've picked up a few pointers on accenting board and batten siding, especially for homes trying to capture that Craftsman or farmhouse feel.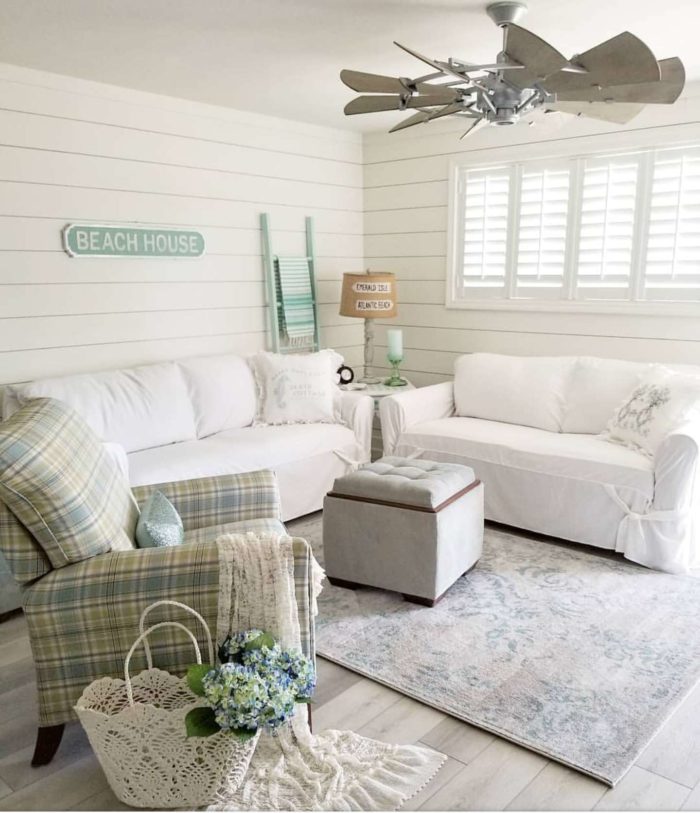 The allure of board and batten wainscoting is in its craftsmanship and simplicity. So if you overstimulate the eyes with a lot of flashy design, you'll take away from their natural appeal. Instead, opt for muted colors, soft lighting, and simple yet refined decor. Take for example classic plantation shutters. They share the same elements that make board and batten siding stand out, and when paired together they create a seamless flow through your space. If you do choose shutters, stick with soft neutral colors like white Polywood shutters.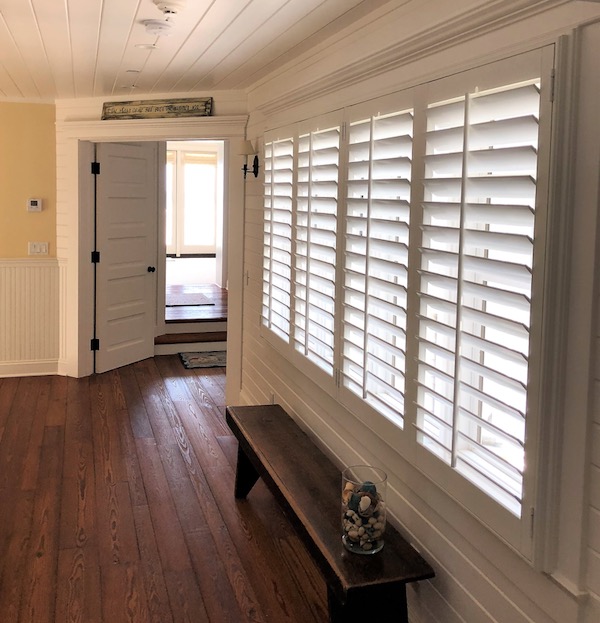 Look at the board and batten wainscoting on the left side of this room, along with the paneled door, hardwood floor panels, Craftsman frame shutters, and all of the other textures. They vary across every surface but come together in one solid farmhouse style that exudes coziness. As long as you don't stray too far from straight lines and natural materials, board and batten siding goes with just about any texture and window treatment.
Keep the Board and Batten Style Going In Other Rooms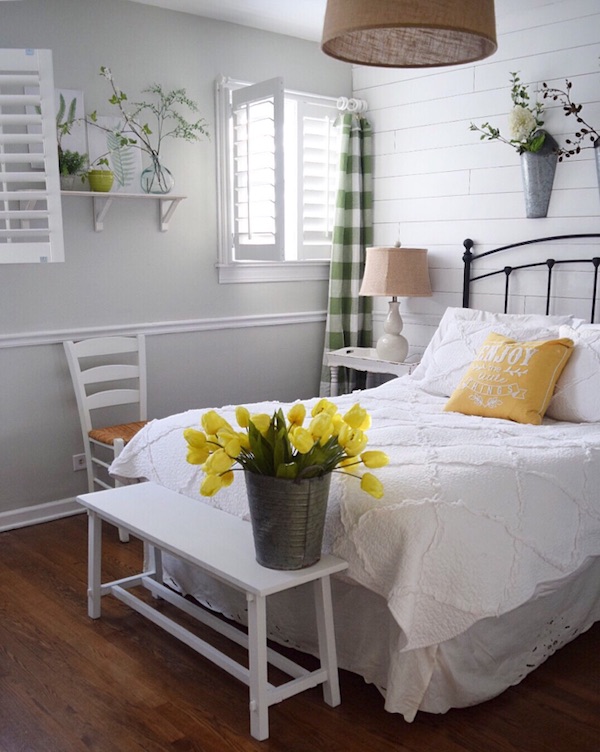 You don't have to actually have the wainscoting in every room to capture the same cozy and intimate style of board and batten design. Use elements like the wrought-iron bedframe, natural hardwood flooring, white Craftsman shutters, and solid colors with patterns like gingham in the room above for a space that exudes simplicity and coziness.
Embrace Natural Lighting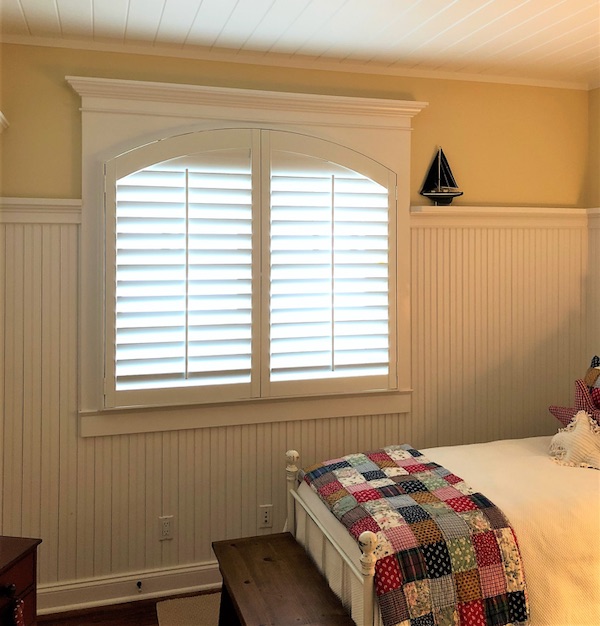 Board and batten panels repeat over and over along your wall, so throwing different types of lighting on the walls in different parts of the room makes it seem even warmer and more visually interesting. Try to use multiple light sources, but especially natural light by using a window treatment you can easily adjust like plantation shutters or roller shades.
Get Board and Batten Design Inspiration and Much More
For more window design inspiration, whether you're trying to match board and batten siding or not, let Sunburst help. We'll give you a free in-home consultation to see samples in the comfort of your own home, in the exact space you need to decorate. Schedule an appointment with your local Sunburst expert by calling 877-786-2877.