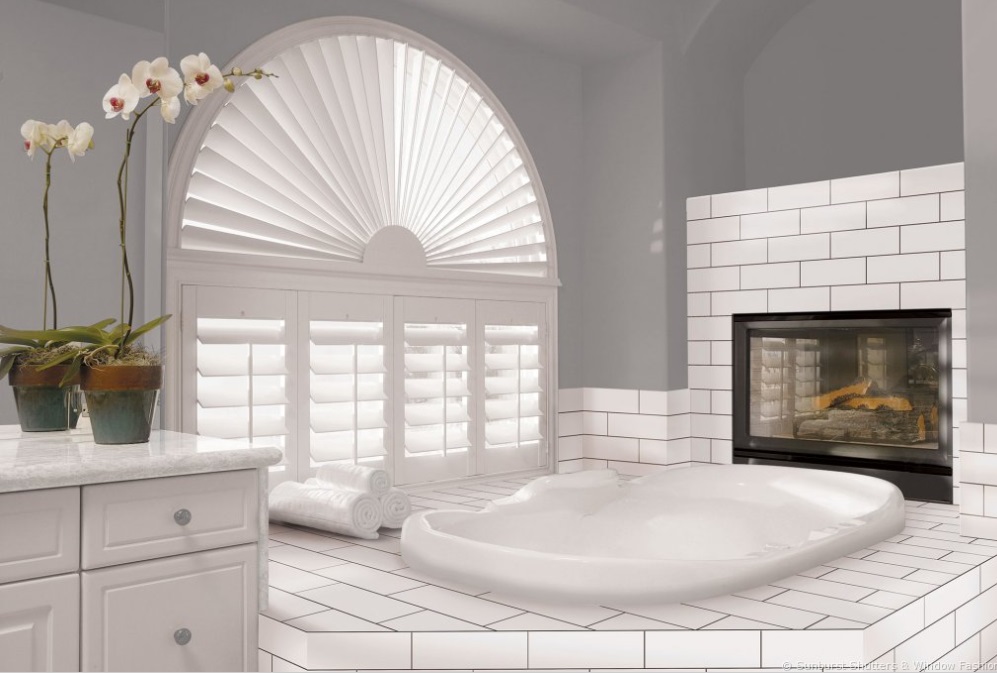 Arch Window Treatments For Your Arched Windows
In homes across America, I've seen beautiful arched windows without a proper window covering. The arched top is a tricky shape to add a blind or shape without sacrificing its beauty. Homeowners have asked our design and installation professionals time and time again if there's a way to get more privacy and light control from their arched windows. With custom arch shutters from Sunburst Shutters, that's exactly what you get: more privacy and more control over light, while retaining the same arch window shape you love so much. There are 2 ways to cover arched windows:
1. Sunburst Arch Shutters
A sunburst arch shutter is the most popular style because of the look and the functionality. These shutters have a rectangular shutter panel on the bottom and a separate sunburst arch panel above it. These custom shutters are appropriately called "sunburst arch shutters" because the shape of the louvers resembles the rays of the sun when the shutters are open.
The sunburst arch option allows you to leave the arch open for light control while closing the bottom shutter panel for privacy. With our state-of-the-art computer software and years of experience (since 1978), we craft each shutter panel to the exact measurements of your arch window for a perfect fit. This allows you to preserve the beautiful shape of the window while keeping full functionality.
2. Louvered Arch Shutters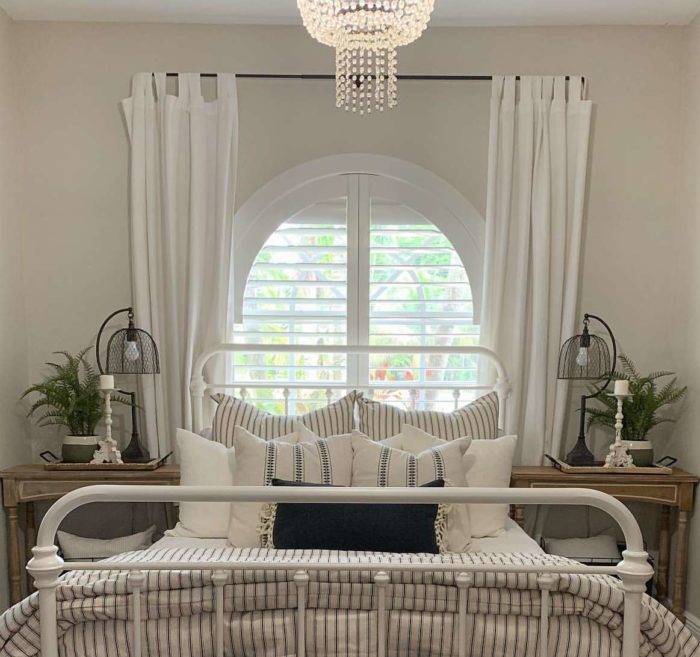 Louvered arch shutters feature horizontal louvers up to the top of the arch. These clean lines give the room a contemporary undertone. This way, the shutters fit perfectly and are fully functional, allowing you to open and close the louvers effortlessly – even at the arch. With a simple adjustment of the tilt rod, all the louvers move in sync.
Are Arch Shutters The Only Window Treatment Option For Arched Windows?
I've seen arch windows covered with blinds, shades, and curtains. To be honest, they completely overshadow the shape of the window. That's because they can only cover a window with a rectangular shape.
Plantation shutters, like the one's Sunburst custom designs, keep the shape of the window intact. This allows you to enjoy the beautiful arch shape without giving up your privacy or your style. That's why more homeowners choose shutters over any other window treatment for their arch windows.
For more information about arch window treatments and to schedule a free in-home consultation, contact a Sunburst Shutters store in your area today!