Are Custom Window Treatments Better Than Store-Bought Window Treatments?
When you shop for new window treatments, are custom-made treatments better than store-bought? You'll find and install store-bought window blinds or shades quickly, but that's where their advantages end. Instead, invest in custom blinds, shades, or shutters for window treatments that fit correctly, look stylish, and last a long time.
Custom Window Shades, Blinds, And Shutters Fit Your Windows Better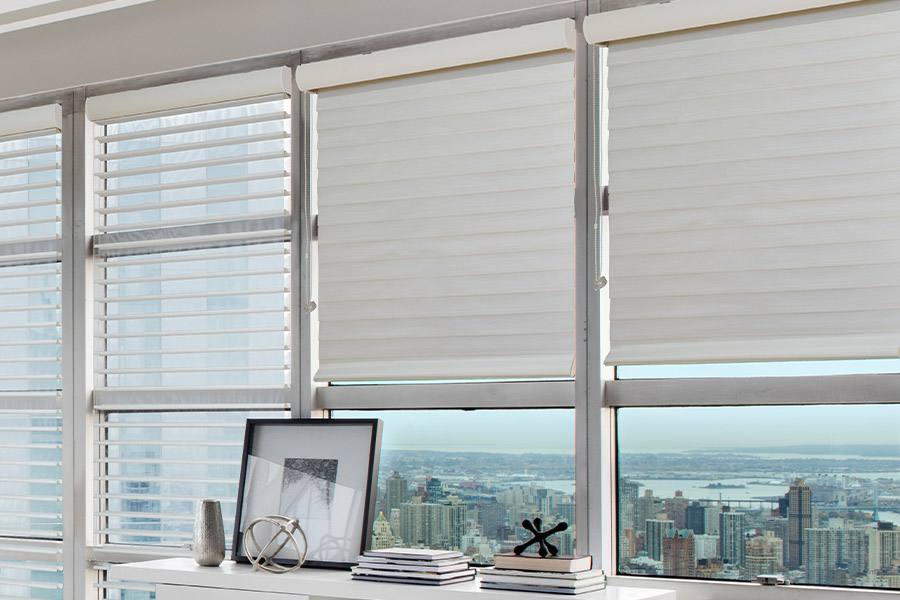 Window treatments should block excessive sunlight and keep passersby from looking into your home. To do that, they have to fit your windows almost perfectly. Often, store-bought window treatments come in a few sizes that fit best on a completely square, standard window. Many times, they either won't cover your windows completely, or they'll hang past the edges and won't look or work right.
For custom window treatments, your window installer measures your windows before the treatment is made. Then the products are hand-made to fit those exact dimensions. That way, your custom-made blinds, and shades fit within the window casing for proper coverage.
Of course, custom interior shutters always fit your windows correctly. Both hardwood and faux wood interior shutters are installed with a frame around your window. Their louvered panels fit within this frame to cover your window when closed. Premium products like Polywood® and Ovation® louvered shutters have excellent craftsmanship that ensures all parts work together to minimize any gaps when you close them. Custom shutters can also be fabricated to fit specialty window shapes. If you have a circular, arched, or octagon window, you can order shutters that match its form and remain functional. You won't find pre-made treatments in any of these shapes!
Custom Blinds And Other Window Treatments Look Better Than Store-Bought Products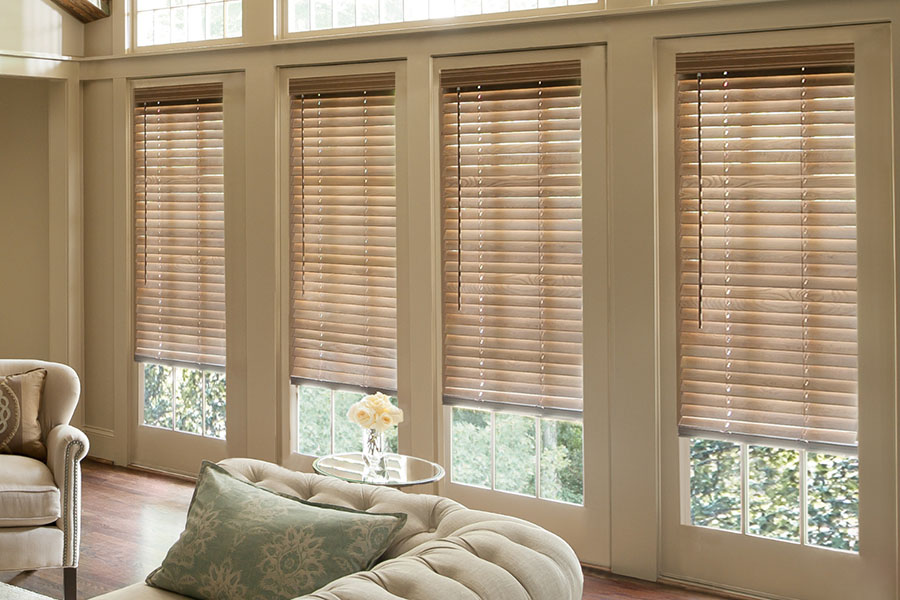 Window treatments do more than block light and provide privacy. They should also add some style to your home. Custom window treatments look better on your windows because they fit correctly, and their high-quality materials, curated colors, and finishes make them look trendy and high-end.
Off-the-shelf window treatments tend to have low-quality materials and come in generic colors and styles to blend into your home. They are mainly made to be easily replaceable. Instead, use custom window treatments as statement pieces that enhance your windows and living space. Custom-made wood blinds, faux-wood blinds, and interior shutters come in beautiful, classic finishes that match your decor and make your window treatments stand out. Or give your decor an eye-catching accent with colorful custom window shades.
Custom Window Treatments Last Longer Than Store-Bought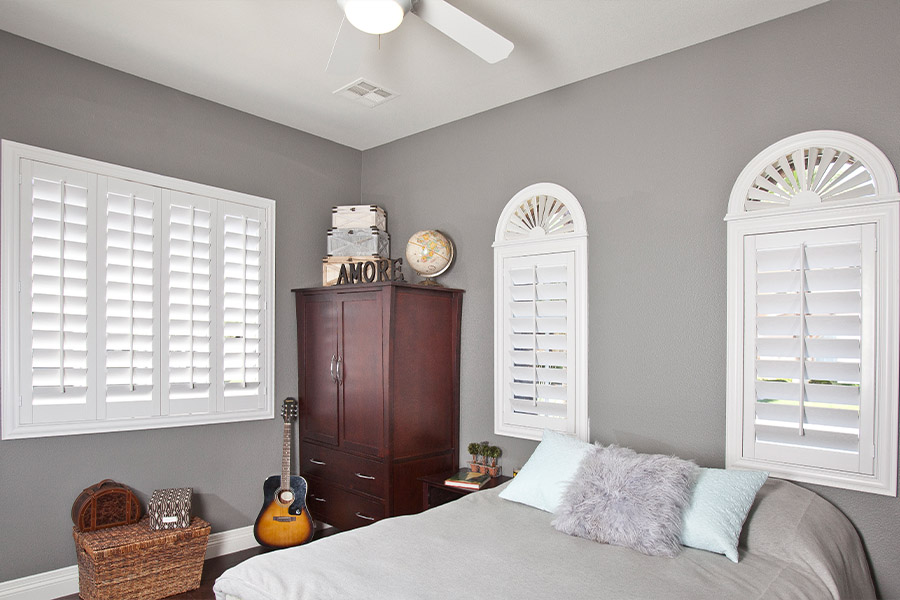 Not only do custom window treatments look better than ready-made products, they last longer too. Take aluminum or vinyl store-bought window blinds for example. These bend or snap easily, leaving holes that make them useless. They also fade in the sun and look unsightly.
Premium products like Polywood shutters last much longer. Their solid slats don't bend or break from everyday use and won't fade either. Their solid faux wood panels and louvers resist damage from extreme temperatures, moisture, UV rays, and pests. You can put them in any room of the house, and they'll work and look perfect for decades.
Talk To The Experts At Sunburst About Custom Shutters, Shades, And More
The experts at Sunburst Shutters make purchasing custom window treatments a breeze. We help you find the perfect look for your windows and install them with precision so that they look their best. It all starts with a complimentary in-home consultation. Call 877-786-2877 or complete the form below to request an appointment.