The Best Commercial Window Treatments
Whether you own a Main Street shop, an independent cafe, or a corporate office, you want your space to look great. From the floor to the furniture, how you present your workplace can tell customers and workers how well your business is run. For your windows, you need to balance the need for natural light with problems like sun glare and heat management. That means finding the right window treatment that is both functional and stylish.
Based on your situation, here are the best commercial window treatments for your business or office:
Roller Shades Work Well For Storefront Picture Windows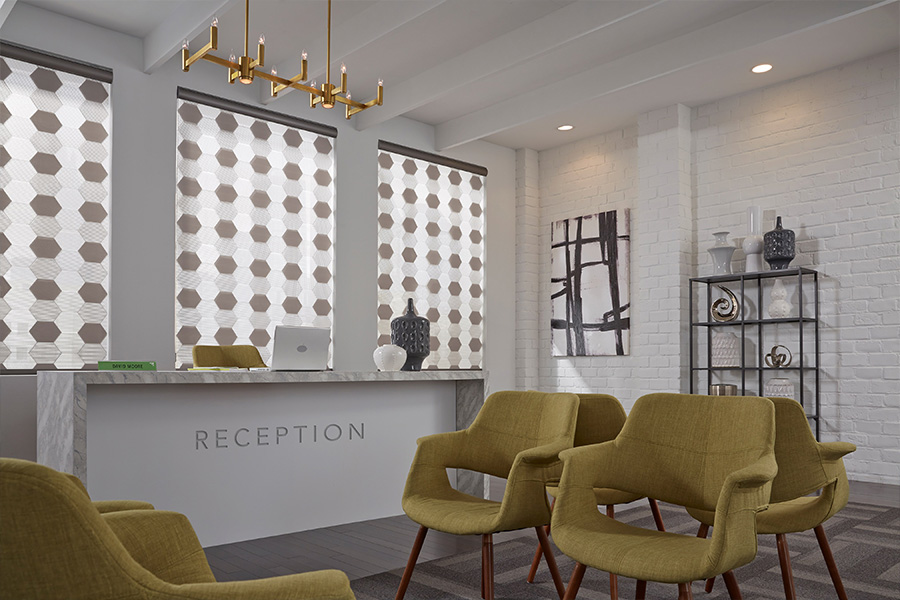 When you own a storefront business on a busy street or in a strip mall, you probably have large picture windows looking out onto the street. They are great at attracting business, as they let people see inside while they're walking by. However, you might have a sun glare problem when the sun streams in, depending on the time of day. It also can get pretty hot around your picture window from the sun, making the room stuffy and uncomfortable.
For large picture windows, try a roller shade. They are easy to raise and lower, so almost any employee can quickly hide the sun before it blinds your customers. You can set them at different levels to block the sun and still let in natural light if you have glare. Then you can still keep the room stylish and bright when your roller shades are down with a vibrant color or interesting pattern.
Plantation Shutters Work Best For Commercial Office Window Treatments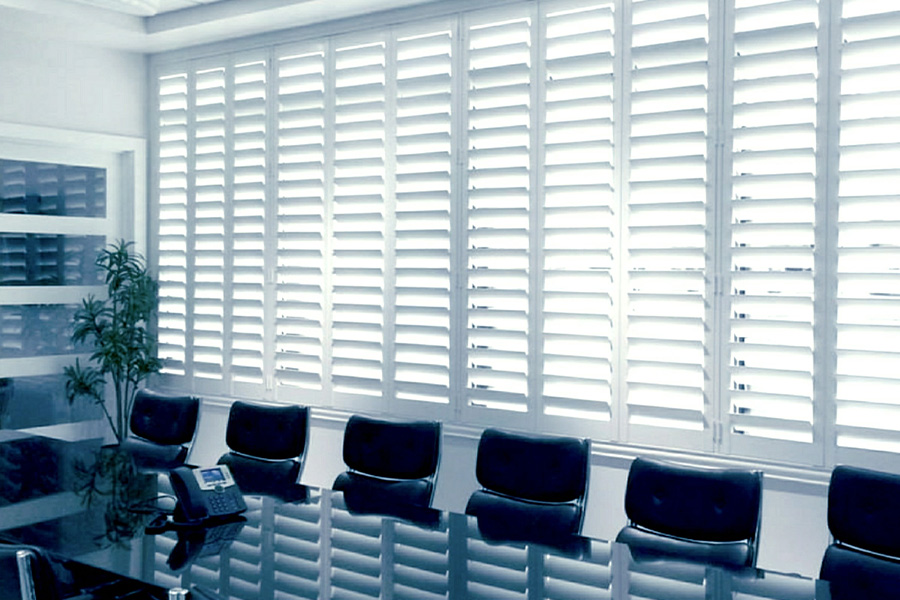 When you offer a service, like an accountant, doctor, or lawyer, you may want a window treatment that looks more professional. Plantation shutters work well in these instances because they give you superior light control but have a substance to them that looks more executive. In addition, they fit over any window frame, so don't worry if your space has narrow panes or deep windows. Plantation shutters can also be customized to fit over any odd-shaped windows.
If you decorate your commercial office with a lot of natural wood, you might want to go with a stained wood shutter. But for other decor styles, you might want a faux-wood shutter. Something like a Polywood® interior shutter comes in a few different shades of white and fits into almost any decor. They are easy to clean -- just wipe them down with a damp rag -- and never warp, yellow, or crack. And they can even provide some protection from heat loss, which is nice if your office space has single-pane windows.
Take Your Commercial Office Window Treatments Up A Notch With Motorization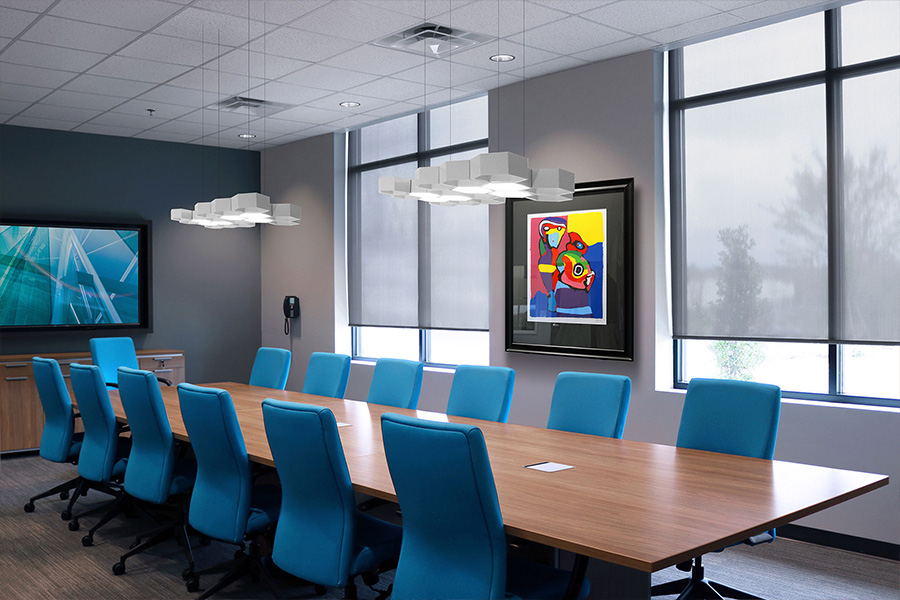 While roller shades and interior shutters are the best commercial window treatments, you can further enhance them by adding motorization. Here, your window treatments open and close with a remote or through an AI assistant. For large picture windows, push a button to lower and raise your shades instead of reaching over your head. Or set up custom scenes where all your shades automatically lower when it's closing time.
Sunburst Can Help Find The Perfect Commercial Window Treatments For Your Business
Call on Sunburst to help you decide what window treatments are best for your business or office. A window treatment expert will bring a variety of shades and shutters to your office so you can find the perfect fit. Contact us at 877-786-2877 or fill out the form below to schedule a free consultation.