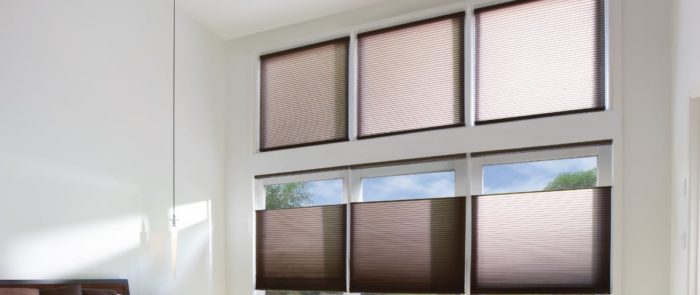 Best Minimalist Window Treatments
Minimalism design pairs simplicity with functionality. Every piece -- from furniture to rugs to window treatments -- should add value to your space. Anything in the space should be practical as well as aesthetically pleasing. This results in calm rooms where everything has a place and reason for existence.
But what does minimalist design mean for window treatments? The perfect minimalist window treatments should direct light without calling attention to themselves with unnecessary grandeur. They should sit close to the window, control the light, and give some energy-efficiency. Luckily, you have some nice options like roller shades, cellular shades, and plantation shutters that are perfect for minimal design.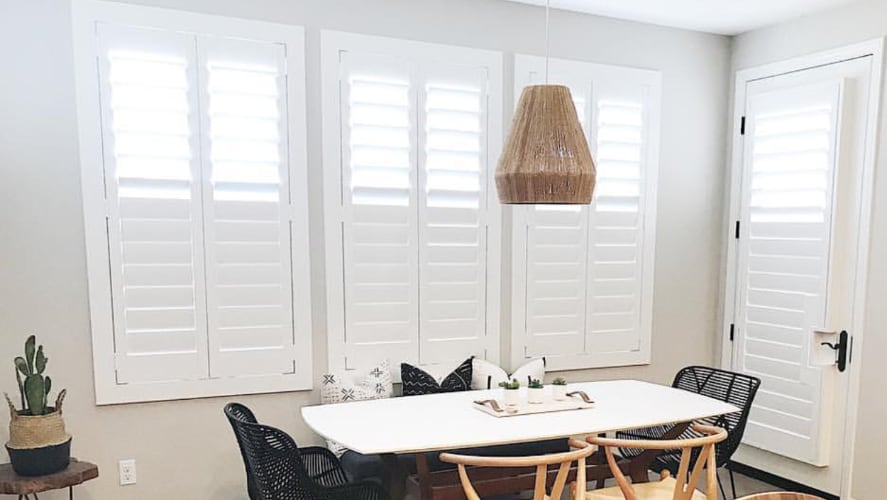 Minimalist Window Treatments Sit Close To The Window
A part of minimalist design is to use as little space as necessary. For example, a couch or chair can be comfortable but without frilly dust ruffles or oversized pillows. Likewise, minimalist window treatments should also stay close to the window without fussy cords or cloth hanging to the floor.
Luckily, you have a few choices for window coverings that stay close to the window. A roller shade uses a panel of fabric that stays within the confines of the window frame. Unlike a window blind, they won't have any cords that hang down. You could also use a cordless cellular shade for another minimalist option. Their stiff accordion-like ridges sit close to the window and won't hand over the sill.
Faux wood plantation shutters have also become a popular choice for minimalist design. Unlike other window treatments, you install interior shutters around the window frame. You let light in by tilting their wide louvers with a tilt rod. And because they surround the window, these treatments can blend into the architecture.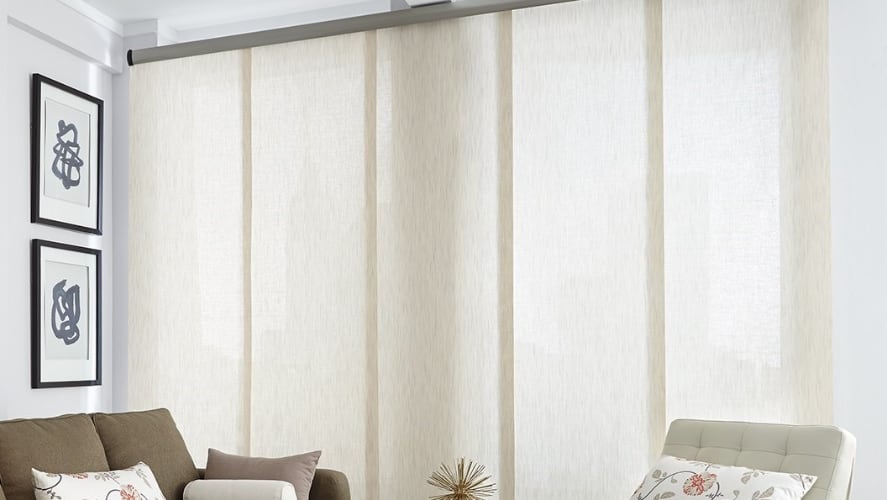 Minimalist Window Treatments Are Functional
The second tenet in minimalism says that every item should have a practical function.
Roller shades pull down with a simple tug and stay at the level you set them with without any cords. Cell shades work the same way but also have a few more practical applications. First, you can get your cell shades to open from the top down also, giving you more ways to direct light. Then, you also have the benefit of energy-efficiency for cell shades.
Plantation shutters may fit the minimalist lifestyle even more. By tilting the louvers, you can direct light instead of just blocking glare. During different parts of the day, slightly angle the louvers to put natural light where you need it. Then, if you want complete privacy, you can shut the louvers tightly. Or swing open the panels completely to let in all of the sunlight.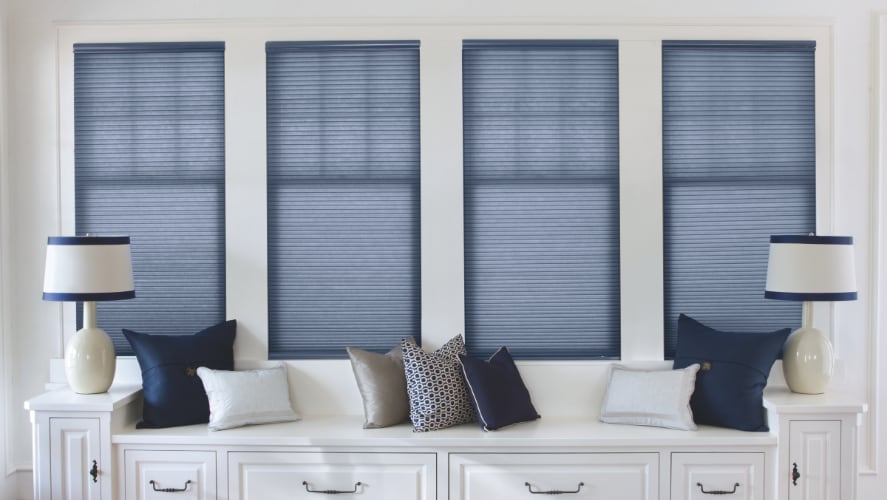 Minimalist Window Treatments Don't Have To Be White
While minimal design has been characterized to use whites, greys, browns, and other neutrals, don't think you have to keep a neutral window treatment. A splash of color on your roller or cellular shade can brighten a room, especially if your furniture or accents lie in a neutral pallet. One of the pitfalls of minimalism is that you can make your rooms seem cold and sterile. If you feel that way about your rooms already, go ahead and add a bold color or patterned window shade to the mix.
However, if you already have some color, like from a rug or accent pillow, you may want a white window treatment. Then your best bet is to use a faux-wood plantation shutter. The structure will give your windows definition but will keep in that white backdrop. And don't worry about them getting dirty, as you can clean them up with a simple swipe of a damp rag.
Sunburst Can Help You Find The Perfect Minimalist Window Treatments
Whether you want a roller shade, a cellular shade, or an interior shutter, your first call should be to Sunburst. We'll bring samples to your in-home consultation and help you find the best minimalist window treatment for you. Just call (877) 786-2877 or send in the form below.