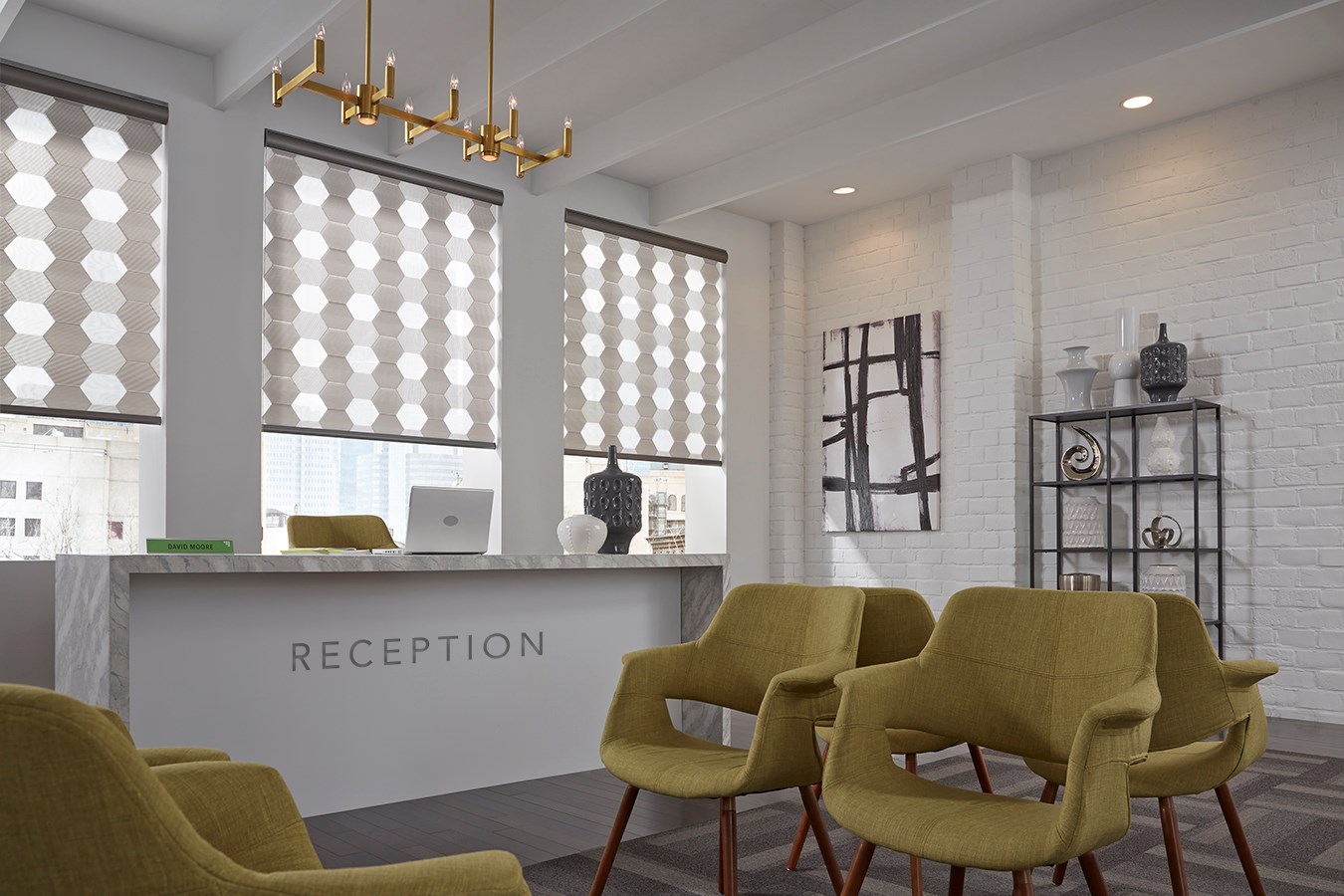 Best Window Treatments for Your Business
Whether you have a storefront shop downtown or are hidden away in an office park, your business has windows. Like your home coverings, these window treatments should protect against sun glare and heat loss and give you a little privacy from the outside world. So, do you have window treatments that keep your clients or customers comfortable that look stylish and professional?
Don't go with blinds of any kind-- they make your company look unprofessional and undependable. Instead, you may want to consider upgrading to roller shades or plantation shutters. Based on your situation, here are the best window treatments for your business or office: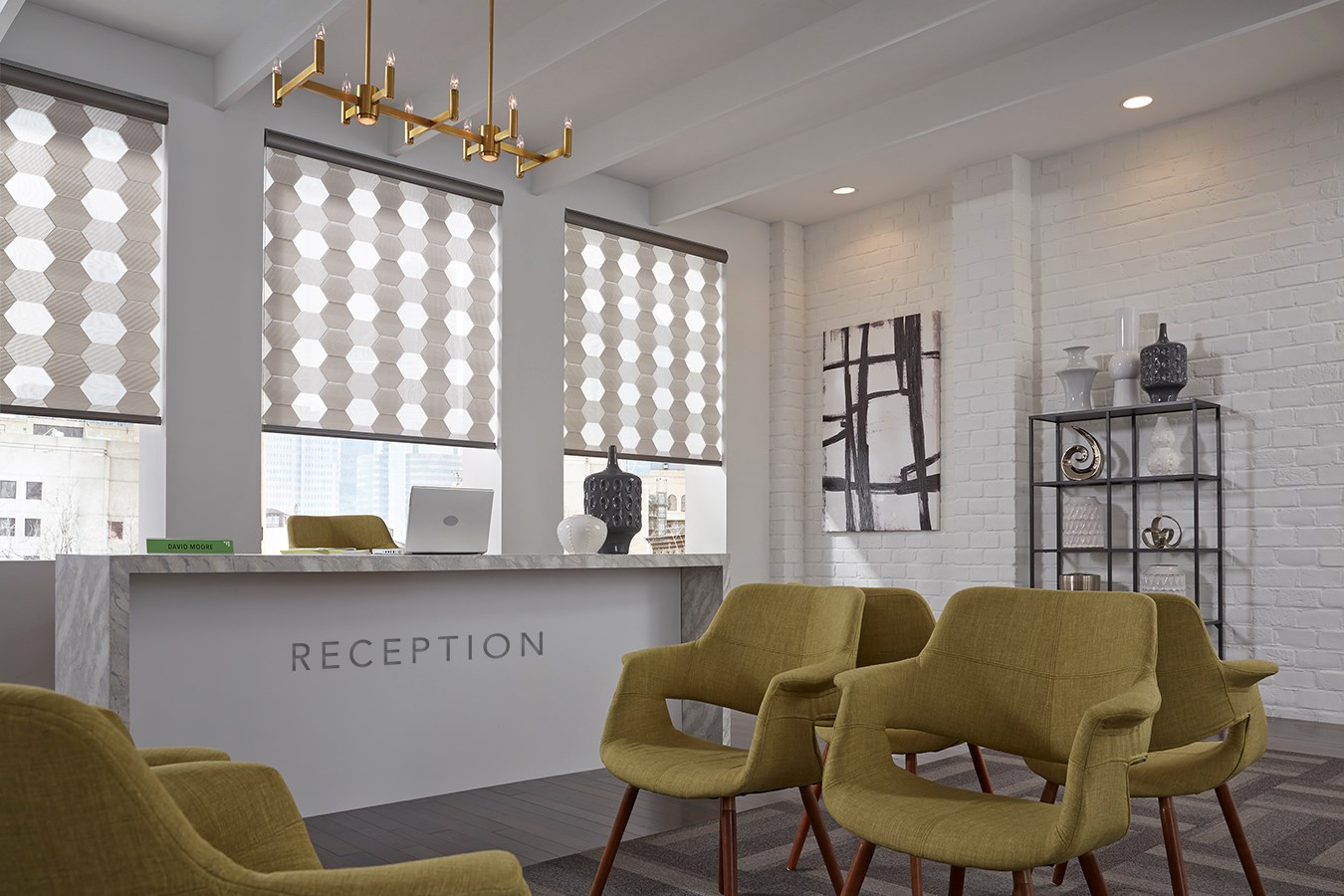 Try A Roller Shade For Storefront Picture Windows
A storefront picture window lets passers-by see into your business and everything that goes on while filling your place with natural light. Even if you want to keep the window unfettered during the day, you still may want to block access when you're closed. Sometimes the rising or setting sun can stream in and blind everyone in the room. And if your picture window faces south or west, you and your customers can be in a very uncomfortable and stuffy environment during the afternoons.
For these types of large windows, you may want to try a roller shade. Even though many storefront picture windows have little to no window sill, roller shades are sleek enough that they won't flutter or flap into the storefront. When the sun streams in, they are light enough that anyone can lower them with minimal effort. And you can roll them up and out of the way when you need full visibility into your store.
If you want to make a statement, you can cover your large picture window with plantation shutters. Shutters work well because when the sun glare is too intense, you can just angle the louvers, so you don't lose out on all the natural light. Plantation shutters are also the best window treatment to prevent heat transfer, which can be significant with a large picture window—and uncomfortable for your customers. Of course, if you still want the unfettered picture window look, you can just swing the shutters to each side until you need them.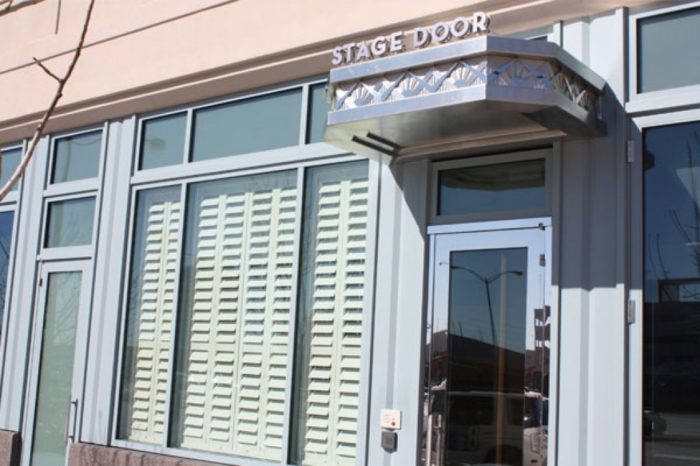 Plantation Shutters Work Best For Conference Room Windows
For most conference rooms, your windows will be much smaller than the front room. However, if you have a morning or evening meeting, the sun glare may cause attendees to squint and squirm. The last thing you need is to have participants battling the sun while they should be concentrating on the task at hand.
Plantation shutters work well in conference rooms, as you can adjust the light so you can still get sun, but not in anyone's eyes. Shutters also work great at providing privacy and blocking noise. Best of all, because the treatments are sealed against the window frame, your window treatments won't "sway in the breeze" of your office air conditioner.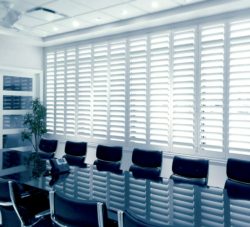 Personal Offices Are Personal Preferences
If you are looking to decorate your personal office within a company then your window coverings become a much more individual preference. Many people like plantation shutters and think they are more professional looking than blinds or shades. Others like the sleek lines of a cellular or roman shade and some will be drawn to blinds -- just make sure they are wood or faux wood blinds, or you'll be replacing your window treatment in short order.
What is going to the wayside, though, are vertical blinds. Office decorators are finding out how cumbersome and impractical vertical blinds can become. In practice, they don't provide much light control or energy-efficient benefits. Plus, the swinging vanes tend to clack together if they are hung by an air conditioner or fan. It's best to leave vertical blinds in days of offices past and go for something that is more practical and stylish.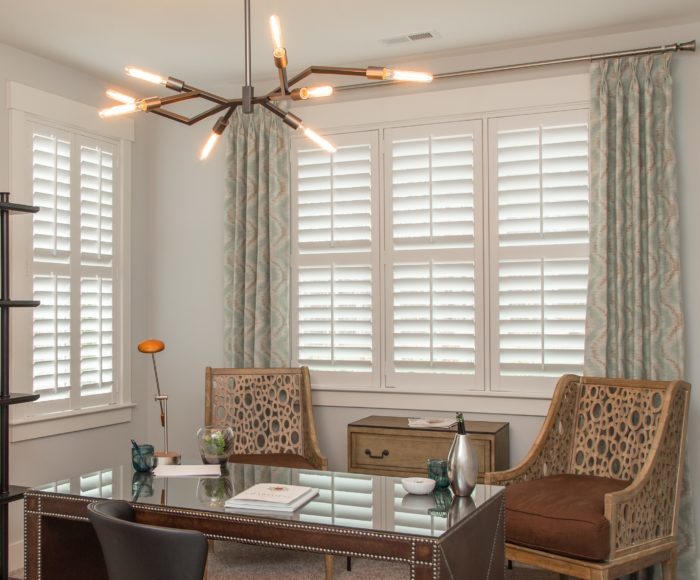 Sunburst Can Help Find The Perfect Window Treatments For Your Business Or Office
Call on Sunburst to help you decide what window treatments are best for your business or office. During your consultation, Sunburst will bring you a variety of samples and measure your windows to find the perfect fit. Contact us at (877) 786-2877 or fill out the form below to schedule an appointment.