Can I Use A Window Valance With Interior Shutters?
There's no denying that
plantation shutters look gorgeous
all on their own. But many homeowners still want some softness around their windows. A window valance is a great compromise when you want to add a soft texture or pop of color to your interior shutters. And while some people might worry that valances will look dated or interfere with using their shutters, the right valance can complete the look you want without sacrificing functionality.
Use A Window Valance Over Shutters To Tie Your Room's Look Together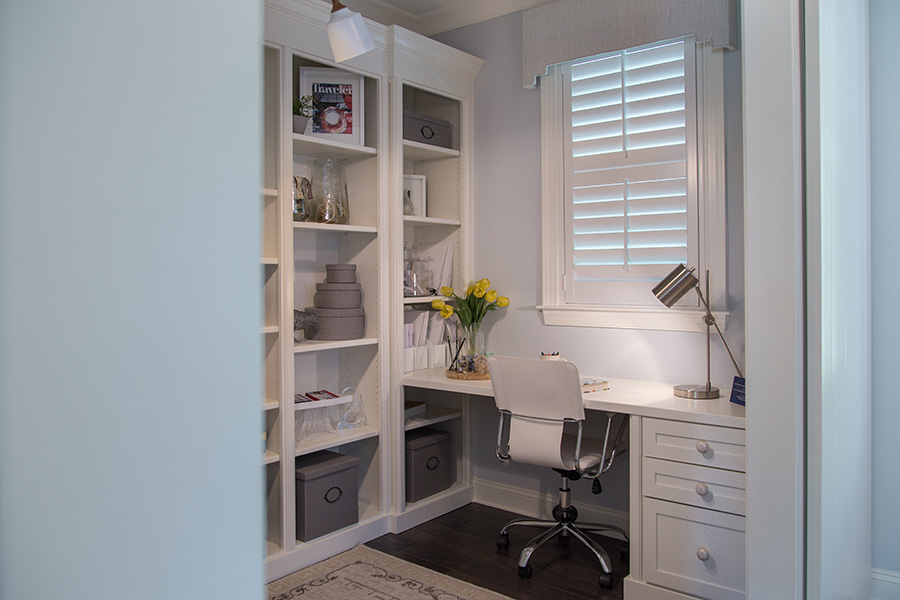 Interior shutters have a neutral look that complements all kinds of decor. You can get traditional hardwood or contemporary white Polywood® shutters to blend in with the aesthetic you're going for. But some homeowners want their decor to reach every corner of the room. In that case, a valance in your chosen pattern, color, or motif lets you emphasize your theme, even on your windows.
Of course, you could put up colored or patterned window shades or curtains. But these window treatments don't offer the same excellent energy efficiency or light control that shutters do. Polywood interior shutters close tightly to prevent gaps and block nearly all sunlight and drafts. They offer several ways to open them for light and fresh air too. You can swing open the panels for an unfettered view or just tilt open the louvers for partial light and still maintain some privacy. Using a valance lets you enjoy all of these benefits and still tie your look together.
The Right Window Valance Adds Style To Your Interior Shutters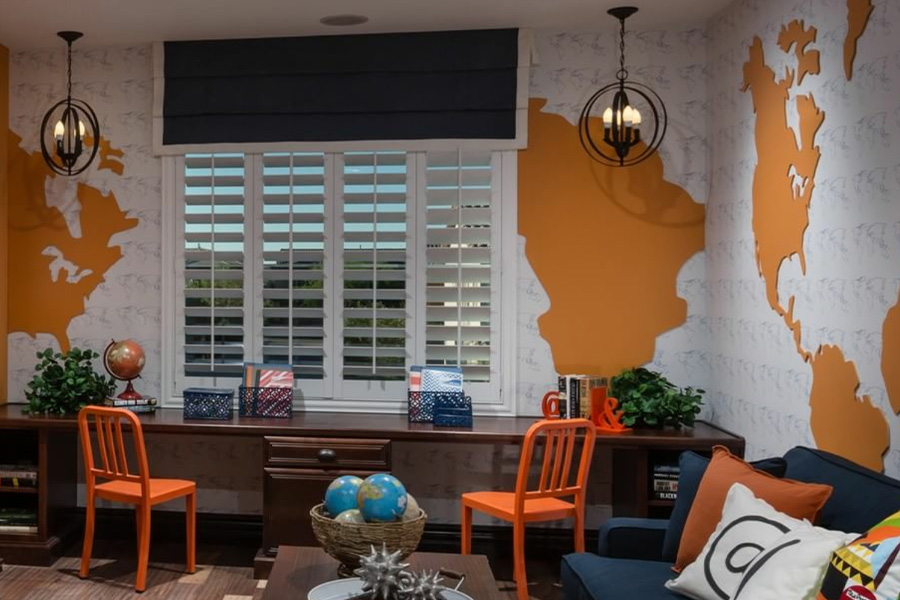 Some homeowners hesitate to use window valances because they've heard they are old-fashioned. Perhaps some window valances look dated, but the right style can work well.. Instead of a valance with lots of fringe and frills, pick a sleek style in a fashionable color or pattern. Paired with timeless interior shutters, the right valance will add visual interest to your windows rather than detract from them.
Window valances on shutters look best when they make sense with the rest of your decor. If you prefer minimalist or industrial interior design, extra details like window valances don't fit the general theme. However, many current trends embrace an abundance of accents. If you like maximalist decor, window valances allow you to add "more" to a room. Lacey or floral valances fit right in with the cottage core aesthetic. Even old-school valances are in style if you're into the new grand millennial trend.
Hang Your Window Valance With Enough Room For Your Shutters
Another concern about window valances on shutters is that the louvers or panels will catch on the fabric. However, there are ways to avoid this. Use a flat valance and put the curtain rod on brackets that are mounted high enough to hold your valance above your shutters. Or consider shutters with a split tilt rod or divider rail if you prefer the valance to hang down further. This will let you open the bottom half of the shutters and leave the top half-closed.
Let Sunburst Help You Create The Perfect Look For Your Windows
Whatever your vision for your windows, Sunburst Shutters can help. Our wide selection of premium interior shutters and other window treatments make it easy to find something you'll love for your home. Start by scheduling a free in-home consultation by calling 877-786-2877 or fill out the form below.