Coastal Window Treatment Design Tips
You don't have to live in Florida to get a lot of inspiration for coastal design. All it takes is soft blue or green walls, plenty of natural light, fresh greenery, and a wicker chair. Add in the right coastal window treatments, and your home can feel like it's right off of a sun-drenched beach -- even in the dead of winter.
But what window treatments complement a coastal design? From interior coastal shutters to window shades, here are the best coastal window treatments for any home.
Interior Shutters Control Natural Light Best For Coastal Design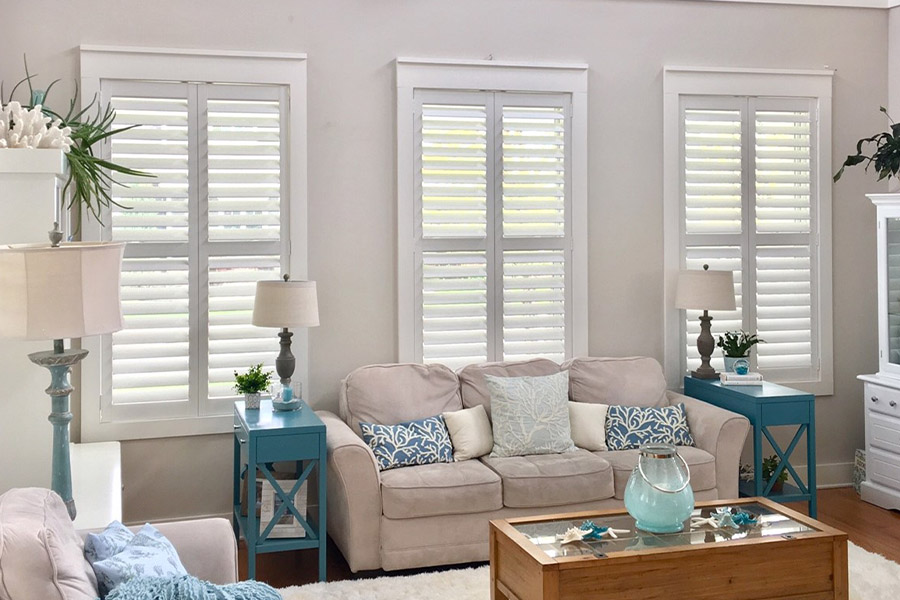 When you think of coastal design, you think of sun streaming through your windows, drenching the room in natural light. The problem, however, is that few coastal window treatments let you bring in natural light while blocking sun glare. It's usually an all-or-nothing experience, and that can make your room unusable during sunrise or sunset.
However, a plantation shutter allows you to bring in natural light without having to battle sun glare. Just tilt the louvers and direct light to where you need it. As the sun changes position, you can adjust the louvers. That way, you will always have as much natural light streaming in to amplify the natural elements within the room. You can also open the shutter panels if you want an unfettered window or if you want to open the window for some fresh air.
Plan Your Window Treatments With Fresh Air In Mind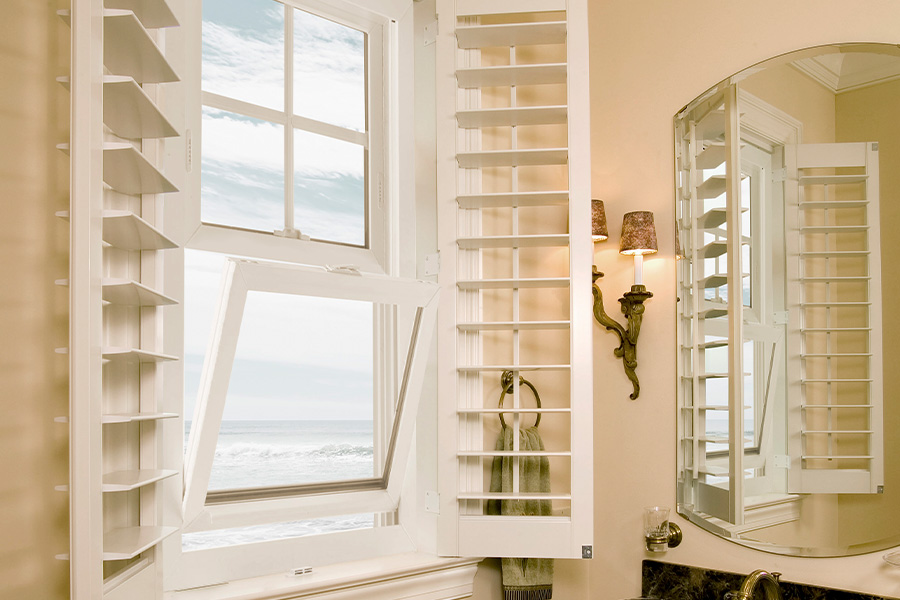 You may not have a coastal breeze sweeping through your home, but coastal design is best if you can open the windows and feel the fresh air. To do that, you want a window treatment that won't sway or blow wildly in the breeze. Stay away from light drapes or curtains that only hang from a top rod, and depending on how windy your area gets, blinds may even be a bad idea.
Instead, look for a more secure coastal window treatment, like shutters. By opening the panels, you can easily raise the windowpane and let in the breeze. Interior coastal shutters even work great with casement windows. And don't worry about the humidity or moisture wreaking havoc on your shutters, as you can get your interior shutters made out of moisture-resistant Polywood®. This faux wood composite looks great and has a lifetime warranty to never warp, yellow, or chip.
Other Great Coastal Window Treatments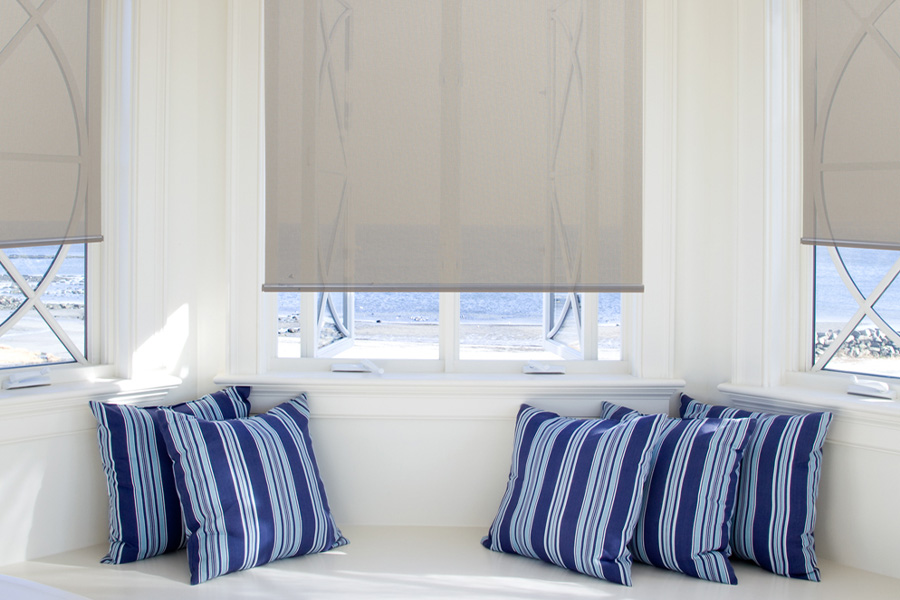 Yes, Polywood shutters fit in perfectly with a coastal design. Their white finish can combine with soft colors to give your rooms a decidedly beach-like feeling. However, here are some other coastal window treatment ideas that can also bring you some beach vibes.


Sunburst Can Help You Find The Perfect Window Treatment For Your Coastal Design
Coastal design helps bring everyone a touch of the beach no matter where you live. Sunburst can help you get the best coastal window treatments that help complete your decor. Contact us at 877-786-2877 or fill out the form below, and we can get your home looking even more beautiful than the views around it.