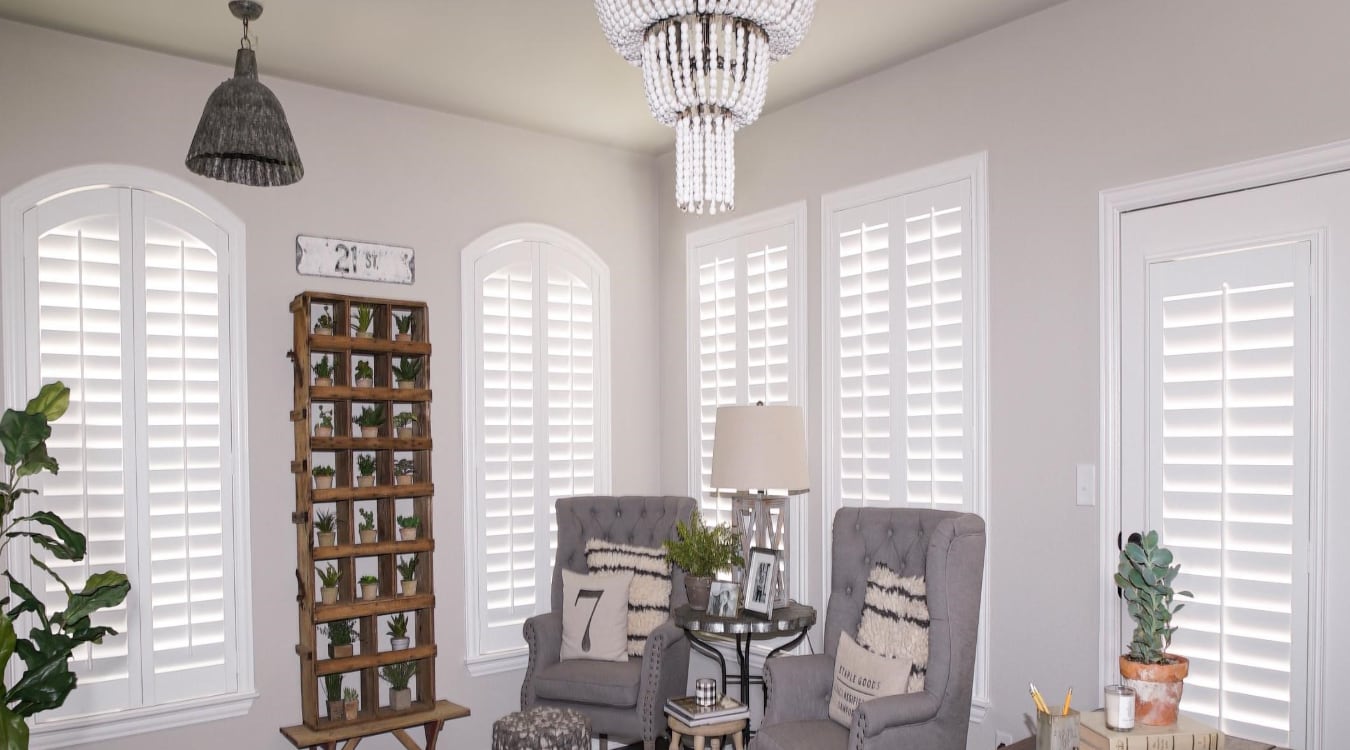 Do Plantation Shutters Increase A Homes Value?
Our customers often ask us, "Do plantation shutters increase my home's value?" Over the years, we've seen many homeowners gain returns on their plantation shutters when selling their house.
We're firm believers in enjoying the home you have today. But what's great about plantation shutters is that when you sell your home, they keep giving back. Your plantation shutters are a unique selling point that can increase your home's value and may help you sell your home faster.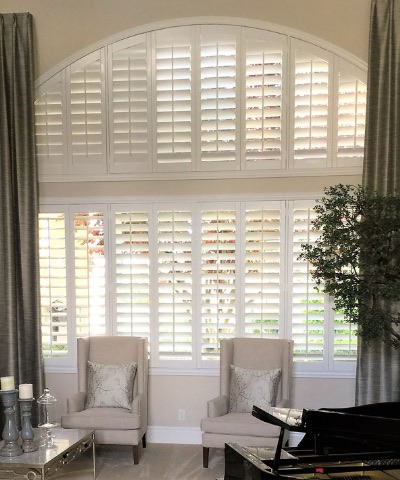 Plantation Shutters Impress Buyers
If there are two similar homes in comparable neighborhoods and one home has plantation shutters, which one do you think potential buyers are more impressed by? The one with plantation shutters.
Plantation shutters' classy looks, durable construction and clean lines add that luxury feel potential buyers are looking for. Shutters look pretty from the outside as well, which increases curb appeal. And the real kicker? The new buyer won't have to purchase window treatments when they move in. Overall, plantation shutters may help your home sell faster and let you list your price higher than a home without plantation shutters. Contact your real estate agent to more fully understand how to use your shutters as a selling feature.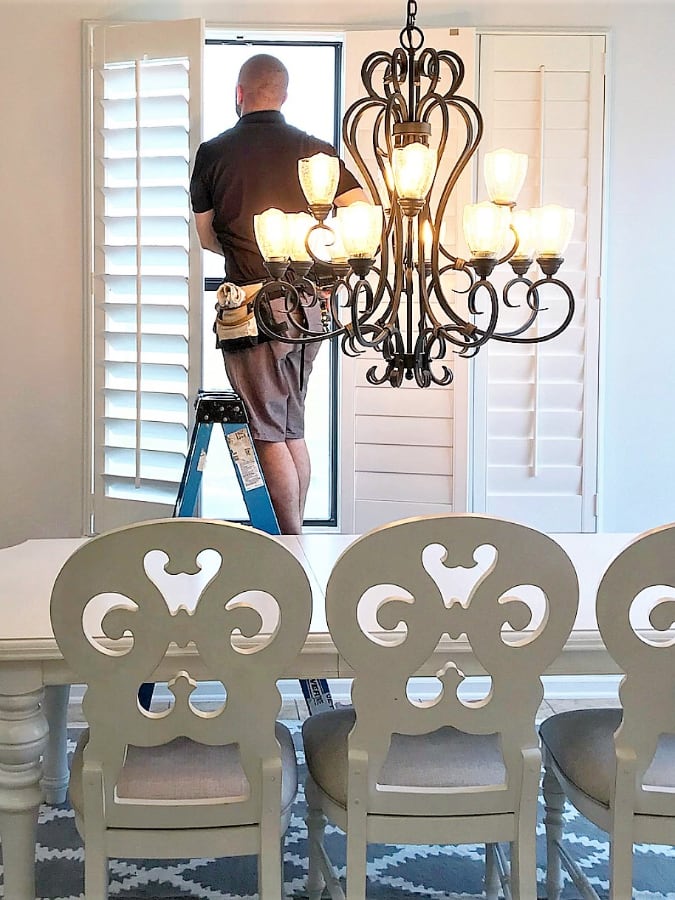 Shutters Are A Permanent Fixture
Plantation shutters are installed directly into your window openings or onto your doors and become a custom permanent fixture in your home since they can't be moved from home to home. They're appraised as a valuable addition to your home which translates directly to your home's assessed value.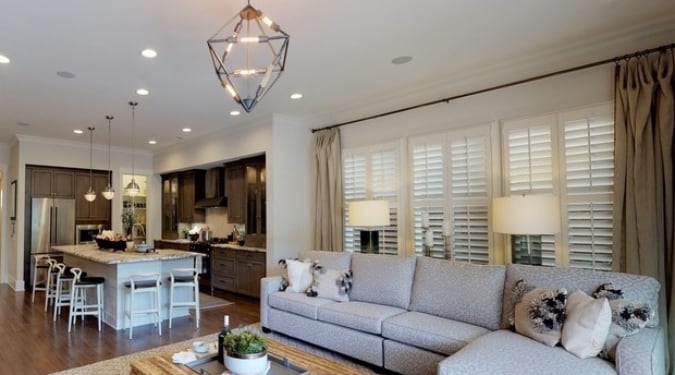 Increased Energy Efficiency
Our Polywood® plantation shutters increase your home's energy efficiency, making your home more attractive to buyers. They insulate 70% more effectively than comparable wood shutters by reducing the heat transfer through your windows. This saves you – and any future home buyers – money on your energy bills. And translates into big savings over the years.
If your home doesn't have Polywood shutters yet, there is an energy tax credit available for purchasing the shutters. So you may be able to pocket the money from the credit and save on your energy bill while adding to your home's value. Contact your local store for more information about the tax credit.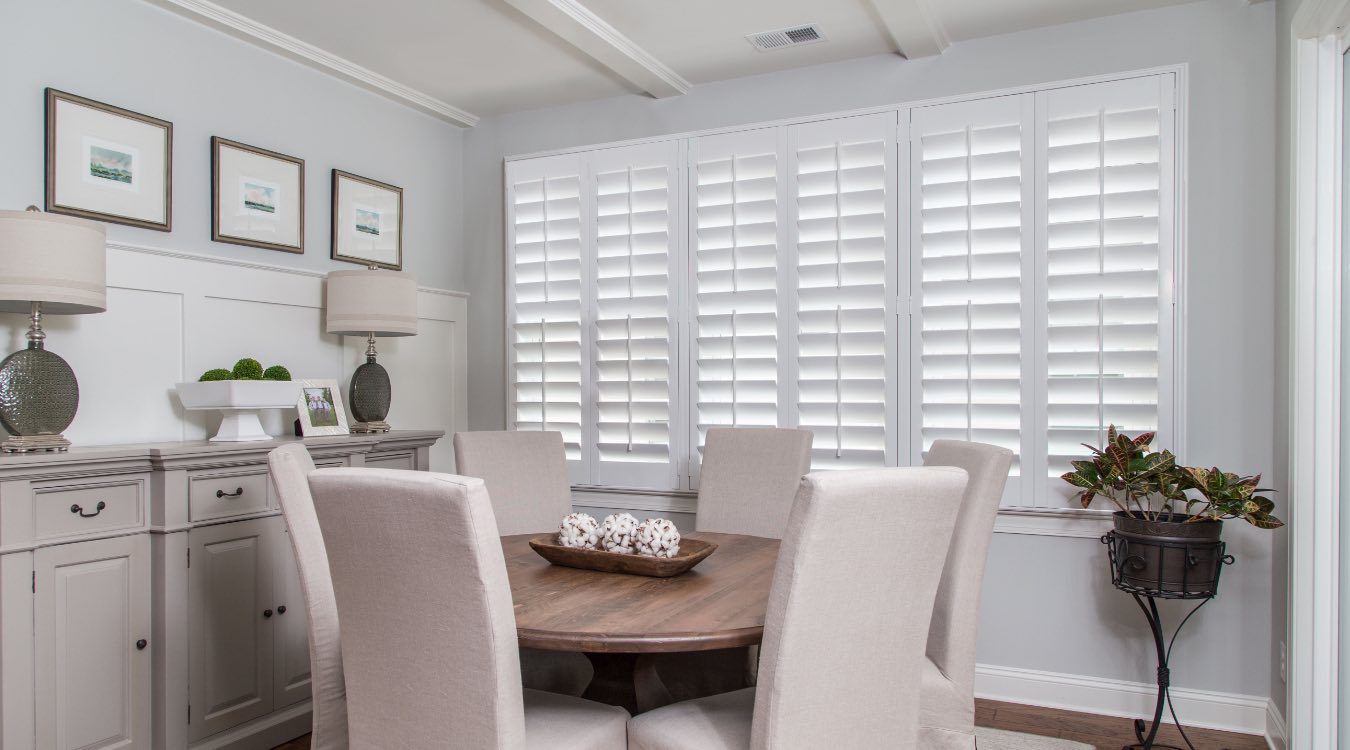 Shutters Last A Lifetime
Our Polywood shutters are built to last for over 50 years with the proper care. They're made from a composite material that won't fade or warp over the years. So they'll look just as pristine in 20 years as they do today.
Potential buyers won't have to worry about replacing these shutters but can enjoy their beauty and energy savings from the first day they move in. And since they go with any décor, new owners won't have to replace them if they remodel either.
Invest In Your Windows Today
So whether you plan to sell your home next week or remain in it for decades, rest assured that plantation shutters are a home improvement that you can enjoy today and likely reap the rewards from when you sell your home. If you're interested in purchasing plantation shutters or other window treatments, contact your local Sunburst store for a free in-home consultation.