Do You Have To Remove Plantation Shutters To Have Windows Replaced?
Your Polywood® plantation shutters may last a lifetime, but that doesn't mean the windows they cover will. Some windows need to be replaced after 15-20 years, but do you have to remove your plantation shutters to have windows replaced? If you need to replace the windows behind your lovely interior shutters, rest assured that you won't lose your incredible shutters. Here's everything you need to know about replacing windows with plantation shutters.
What Happens To Your Interior Shutters When You Replace The Windows?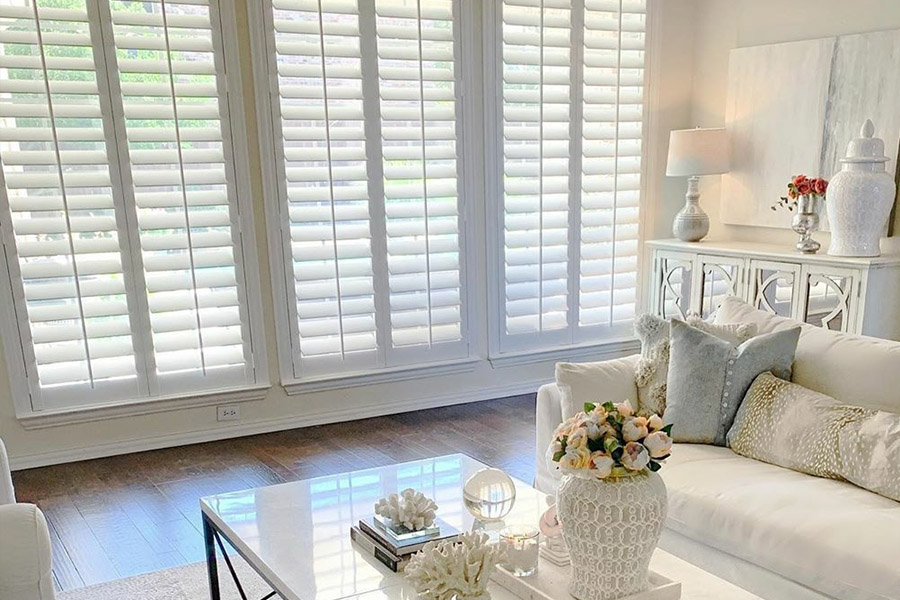 When replacing windows that have plantation shutters, don't worry about what will happen to your shutters. You can almost always leave your shutters in place during a window replacement. Most shutter frames attach to the wall around the window opening, so you can just pull back the panels to make room for installing your new windows.
If you have shutters affixed to a window frame that now needs replacing, it's easy to detach the shutters. If your shutters are from Sunburst Shutters, our team is happy to do this for you. Then we reattach your shutters to your new windows. And if you change the shape or size of the window, we can custom-make new shutters to fit your new window.
Can You Install Interior Shutters At The Same Time As New Windows?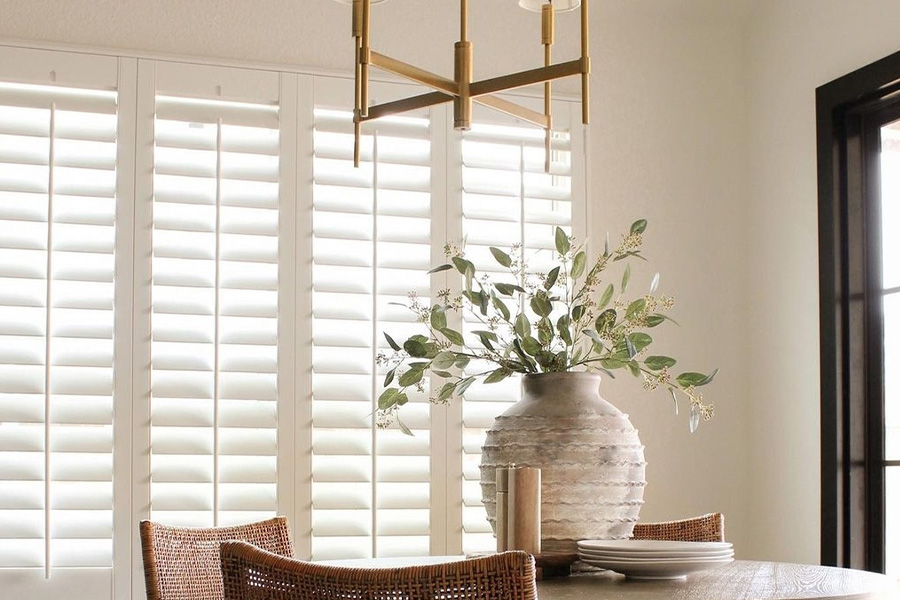 If you don't have interior shutters already, you could take this time for a complete window makeover. Schedule your free in-home consultation with Sunburst Shutters, and we'll help you create the perfect custom look for your shutters. Once your custom shutters are ready, we'll coordinate with you to find the best time to install them.
If you need us to detach and reattach existing shutters when replacing windows with plantation shutters, that might be the perfect time to install new shutters on your other windows too. That way, we only need to come to your home once, and you'll enjoy the benefits of louvered shutters on more of your windows.
Can Louvered Shutters Help Extend The Life Of Your Windows?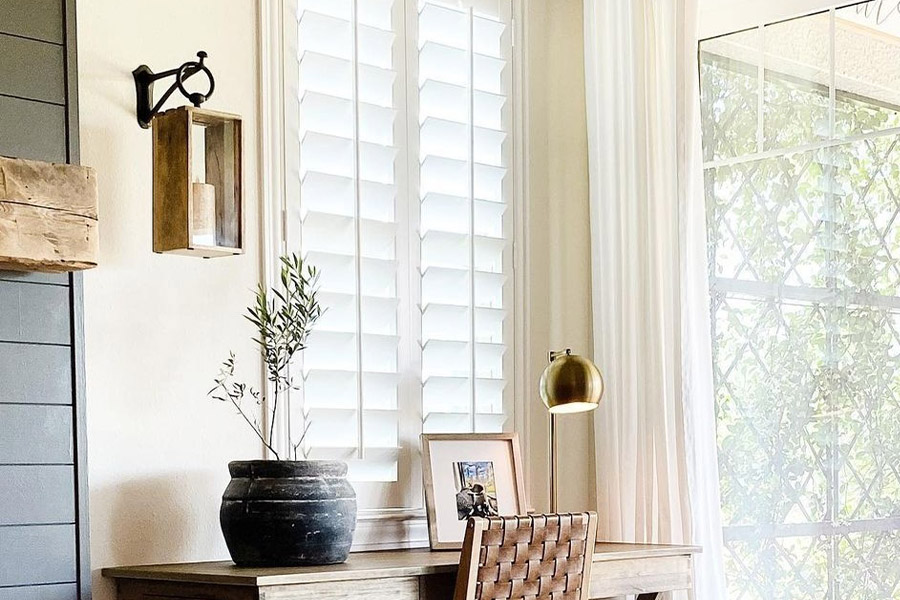 Older windows can be drafty, noisy, or just ugly. But if you can't replace your windows just yet, your louvered shutters can help mitigate these issues a little longer. Close your elegant shutters to hide unsightly windows from the inside. If you want some natural light, angle the louvers open just enough for sunlight to come in without revealing all of your windows' imperfections. Or if outside noises get too loud, close your shutters to muffle the sound.
If you have drafty or single-pane windows, energy-efficient Polywood shutters will block outside air before it enters your home and drives up your energy costs. Air can't come through their faux-wood panels and louvers like it does fabric window treatments, and their patented weatherstripping and precise construction keep drafts from sneaking through the cracks. If you're worried about faulty windows exposing your Polywood shutters to the elements, remember that Polywood shutters are moisture-, pest-, and heat-resistant. Unlike fabric treatments, your shutters will remain unscathed under these conditions.
Replacing Windows With Plantation Shutters? Sunburst Can Help
Whether you need help removing and reinstalling your shutters from Sunburst, or would like to enhance your new windows with new shutters, Sunburst Shutters can help. We'll come to your home and demonstrate how our shutters look on your windows. Call 877-786-2877 or complete the form below to schedule your free consultation today.