Do You Put Window Treatments On An Egress Window?
A basement egress window provides an emergency exit and natural light for dark basements. But if you have a family room, media room, or bedroom in your basement, you might want to block that light sometimes. And egress windows don't always look as attractive as you'd like for a living space. Putting window treatments on your egress window solves both problems. Window treatments like plantation shutters and roller shades can eliminate excessive light and give your windows some style.
Interior Shutters Block Light Better Than Other Window Treatments On Egress Windows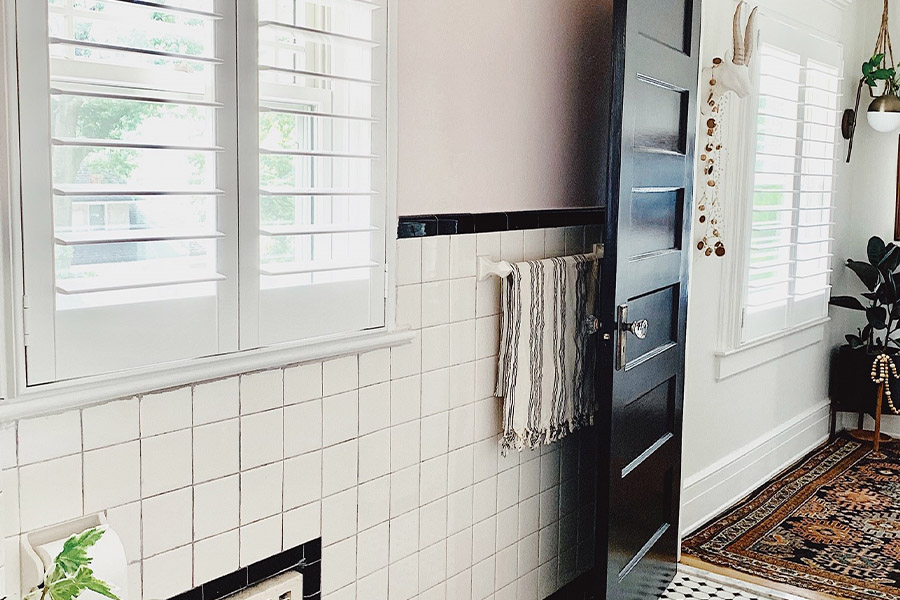 Egress windows aren't like other windows in your home. They usually sit in a window well below ground level and are meant to open easily as an escape route. They may not always be the most attractive windows for a stylish basement media room or cozy bedroom, but you can improve them with beautiful window treatments like faux-wood Polywood® shutters. Polywood shutters have solid panels and louvers that add architectural interest to boring basement windows. If your basement feels dark, white Polywood helps brighten things up and will complement your other basement decor. And faux wood is moisture resistant, so you never have to worry about your damp basement ruining your Polywood shutters.
Polywood shutters can help you control the natural light coming through your egress windows too. Their hinged panels open wide if you want more natural light or need to climb through your egress window. Then close the panels and louvers completely when you want darkness for movie night or sleeping. The shutter frame around your window prevents the kind of gaps you get with other window treatments on egress windows, so you get near-total darkness. And if you want a little sunlight or want to avoid glare on the TV, angle the louvers to direct light where you want it.
Blackout Roller Shades Help Block Light And Give Your Basement Decor A Pop Of Color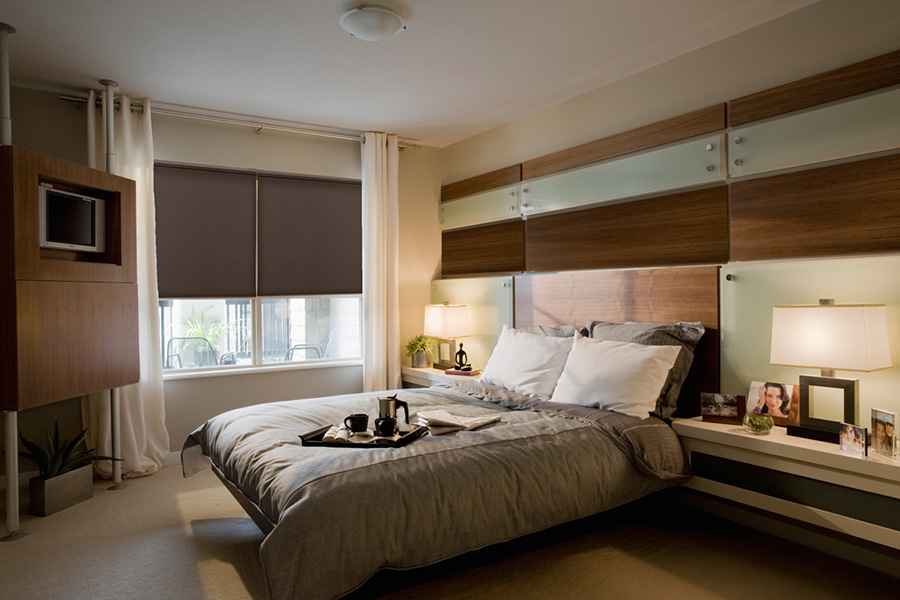 Blackout roller shades also do a great job blocking light from your egress window. They have a sheet of thicker material that you pull down over your window to block light. When you want some sunlight, give the shade a little tug, and it rolls back up into a tube mounted above your window. Many roller shades have pull-strings, but you can get cordless or motorized styles for safety and convenience too. Most importantly, they roll up fast if you ever need to escape out your egress window.
Homeowners like roller shades because they come in many different colors and patterns. Basements and basement windows can look a little bland. Putting up a colorful roller shade helps bring color into your basement living space and makes it feel homey.
Sunburst Shutters Has Window Treatments For Your Egress Window And The Rest Of Your Home
Need window treatments for an egress window or other unique window in your home? Sunburst can help. Our expert team will bring samples of products to your home so you can see what you like before you order. Then we expertly install your custom window treatments to ensure they work and look perfect. Schedule your in-home consultation today. Just call 877-786-2877 or fill out the form below.