Do You Want Blinds Or Do You Really Want Interior Shutters?
Cheap, flimsy aluminum blinds do the bare minimum for your windows. It doesn't take long to get tired of them and want something more attractive and sturdy. With blinds on the mind, you might feel tempted to upgrade to custom wood or faux-wood blinds. But will any blind meet all of your needs? If you want window treatments that look stylish, provide excellent coverage, and hold up over time, what you really want is Polywood® shutters.
Why Homeowners Buy Custom Blinds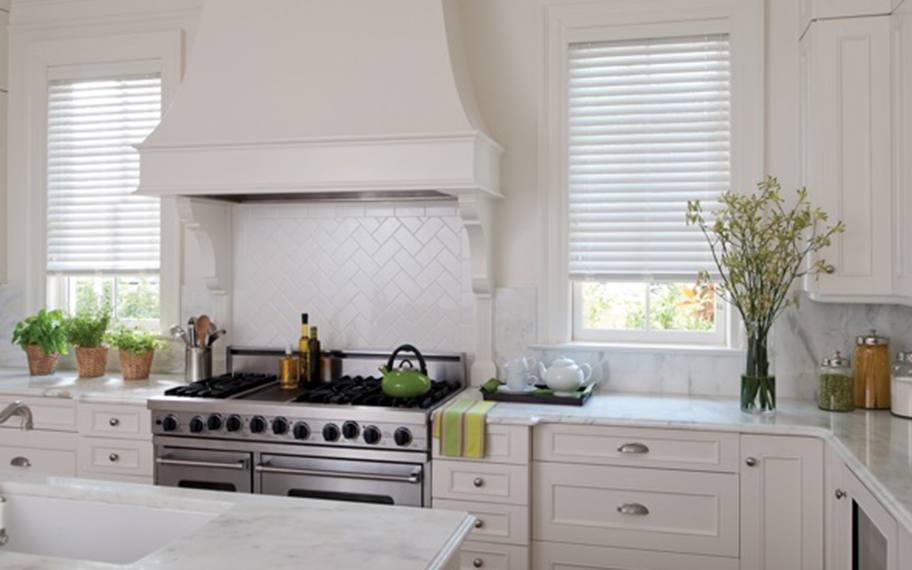 Compared to vinyl or aluminum window blinds, wood or faux-wood blinds offer many benefits. Faux wood's solid extruded material is water-resistant, so they don't bend, break, or split easily. You can use them in humid bathrooms and kitchens where you wouldn't put custom wood blinds. And blinds offer many options for colors, valances, pull cords, and other details so you can get truly custom blinds.
However, all blinds still have many limitations. If you like what faux-wood blinds have to offer but want even more from your window treatments, consider Polywood shutters. They do everything that custom faux-wood blinds do, but they do it better, and they do more.
Interior Shutters Are More Durable Than Blinds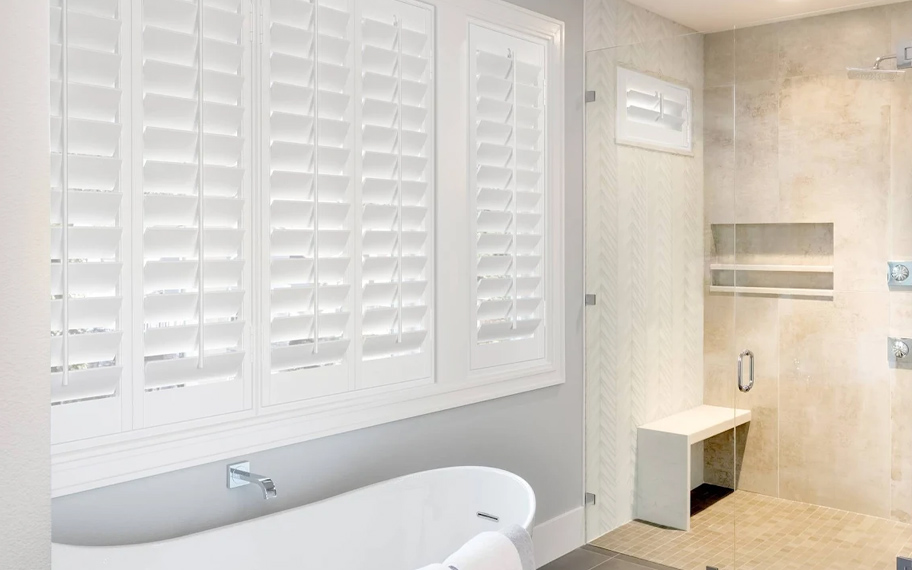 While blinds are quite durable, their very nature makes them more delicate than sturdy interior shutters. Polywood shutters have solid faux-wood panels that are mounted in a frame around your window. Unlike blinds, they won't sway in a breeze or get tangled cords. Shutters also have strong louvers that don't bend or break with regular use or from bumps if you have children or pets.
If you want faux-wood blinds for their moisture resistance, you'll like better moisture-resistant Polywood shutters. Faux-wood shutters also resist splitting and warping from extreme temperatures and won't fade in the sun. Thanks to their quality materials and construction, they last longer than other window treatments.
Interior Shutters Work Better Than Blinds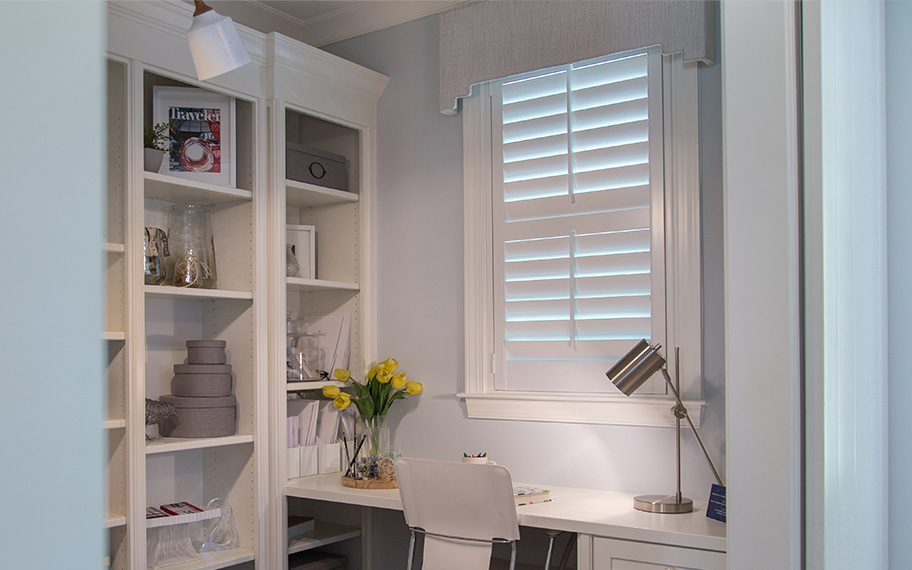 One drawback of any blinds is gaps. Even with privacy slats on blinds, they can sway and let light in or compromise your privacy. When you close Polywood shutter panels and louvers, only the faintest glow shines through. That means you get great light control and privacy. You also enjoy more energy efficiency. Polywood shutters have patented weatherstripping that insulates your windows better than any other window treatment. They protect you from drafts and give your HVAC system a break when closed.
Window treatments should also look attractive. Many people like the clean lines of blinds, but you can get an even better look with louvered shutters. In addition to thicker, stronger material, one of the other differences is that shutters also have the frame that makes shutters look like part of your home's architecture rather than simple window treatments. Interior shutters make a beautiful focal point in any room. Their understated elegance works just as well in a formal living room or romantic bedroom as the kids' playroom or your home office.
Ask The Experts At Sunburst About Polywood Shutters
The window treatment experts at Sunburst Shutters are ready to help you find the perfect interior shutters for your home. We bring samples to your home, so you can see how they look and pick your favorite looks. Call 877-786-2877 or fill out the form below to request a free in-home consultation.