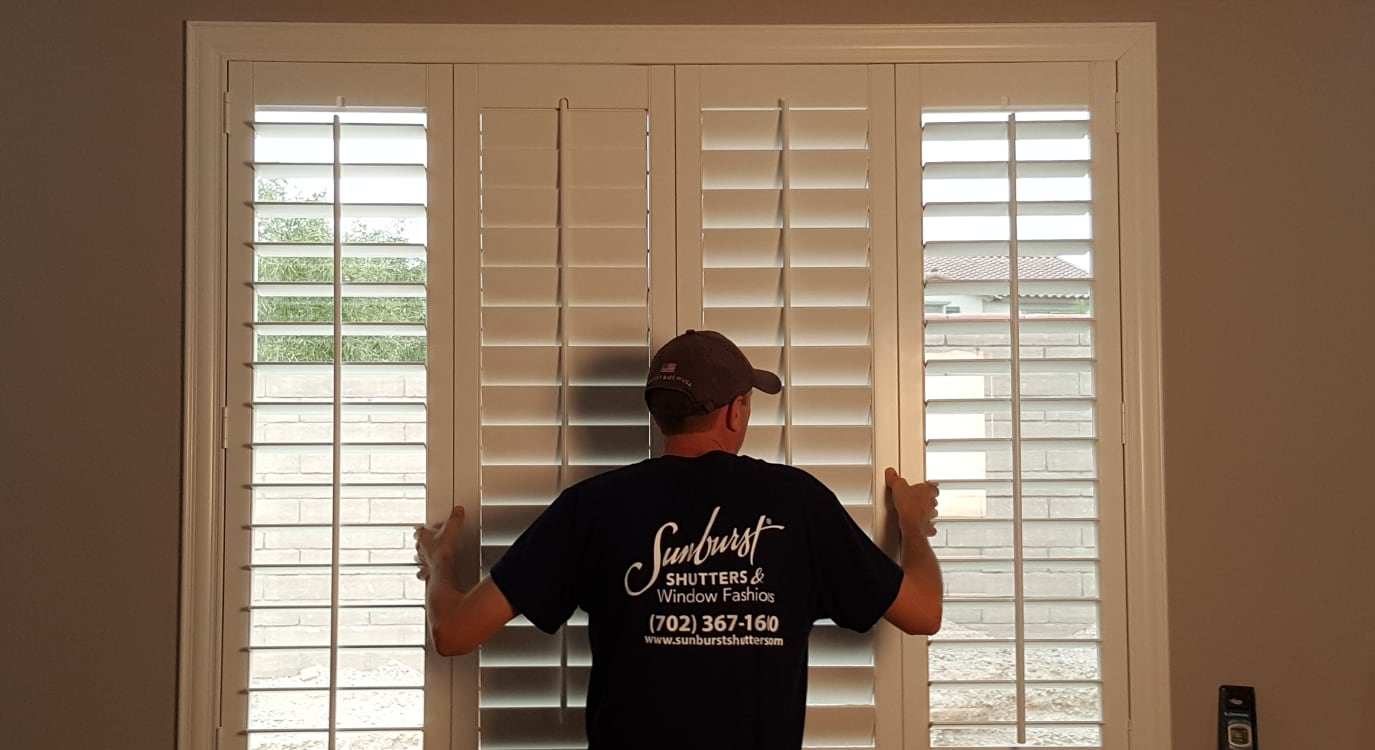 Get Custom-Made Shutters or Hang Them Yourself?
After you made the decision to cover your windows with plantation shutters, it may be tempting to drive to the nearest home improvement store and grab the nicest ready-made shutter available. After all, you may have a free weekend where you can install the shutters yourself. You may even be able to save yourself a few bucks. Scheduling an in-home consultation to get your windows measured seems like a hassle, and then you will have to wait until they are custom-made at the factory before they're installed on your windows.
Of course, you don't have to be an expert to hang your own window treatments. But if they don't perfectly fit your windows, you may see problems like sticky louvers, gaps around the edges, and cold air flowing in. If they don't fit the first time, you will have to bring out the power tools or haul them back to the store yourself. You may even wonder why you didn't just get a higher quality shutter custom-crafted to your windows in the first place.
Your Off-The-Shelf Shutters May Need A Lot Of Adjustments
Most stock window treatments are made to fit a standard, rectangle window frame. This might work in new houses with conventional builds. If your walls have settled, or your windows measure to the ½ inch, then you will need to cut the shutters to fit. Most people use a miter saw or a sanding plane, so you need the access and skill to use these tools.
Most of the time you just have to shave an inch on the frame, but if you need any special adjustments, you run the risk of misaligning the hinges. Over-correct, and you will have a gap on the top, bottom, or sides, or your shutters may "stick" when trying to open or close the louvers. Also, faux wood is harder to cut precisely, as it can be much denser than regular wood. And if the shutter is covered with a vinyl or plastic wrap, expect to have plenty of chipping and snapping.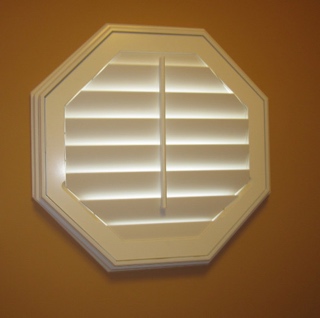 It's Virtually Impossible To Adequately Cover A Specialty-Shaped Window Without Custom-Made Shutters
On the other hand, custom-crafted plantation shutters are made in the factory to your exact window dimensions. Once they are professionally installed, you should never see gapping around the edges, and your louvers should open and close without effort. And with a snug fit, you should gain the energy-efficient benefits that are inherent to plantation shutters.
DIY Shutters Usually Have Shorter Warranties or No Warranties
Some DIY shutters promote "an easy installation without any special tools." Therefore, the product needs to be light and pliable, so that you can support the weight while trying to line up the pre-drilled holes. In order to make the shutter lighter, some manufacturers will use thinner materials or hollow out the louvers. You see this especially with off-the-shelf faux wood shutters, where louvers use vinyl or plastic wrapped around a chipboard core.
The problem of using a stock shutter with an inferior material is that it has a greater risk of looking worn out and shabby in a short amount of time. You can tell the quality of the build by looking at the warranty. Most off-the-shelf products have no warranties on color, and they won't offer warranties on craftsmanship past a few years, if at all. And sometimes the protection is voided if you have to make any cuts or adjustments.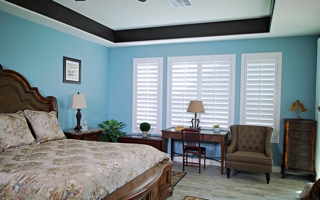 Your Custom-Made Shutters Should Last A Lifetime — And Have Longer Warranties Than DIY Shutters
In contrast, many custom-made shutters are expected to last a lifetime — especially when they use a quality faux wood, like Polywood®. If anything does become damaged, you should be able to count on the installation company to come to the rescue. If a stock shutter breaks, it's up to you to diagnose the problem, find a replacement part, and then apply the fix yourself. If you're unable to do the repair, then you will have to buy a new shutter and go through the installation headache again. (Although, this time you may opt for a custom-made shutter).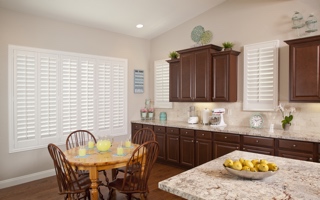 Let Sunburst Custom-Craft The Perfect Plantation Shutter For Your Windows
Don't decide between custom-made shutters and a DIY project before talking to your Sunburst representative. At our in-home consultation, we'll show you how a plantation shutter constructed to your exact window dimensions can add style, energy efficiency, and privacy to your rooms — and all without using your own tools. We'll take care of everything for you. The first step is to call 877-786-2877 or fill out the form below.