Guest Bedroom Decorating Ideas Your Visitors Will Love
When out-of-town guests come to visit, you want your home to give off a good impression. Try these guest bedroom ideas to spruce up that spare room. All it may take is comfy bedding or the perfect guest bedroom window treatment to create a space that says, "Enjoy your stay."
A Great Guest Room Starts With The Bedding
If your guests have had a long day traveling, they'll want to get a good night's rest. But will they toss and turn on that old hand-me-down mattress you're using? Help your guests feel at home by providing a mattress bought within the past 4 years and free from loose springs or split frames. If you don't want to buy a completely new mattress, try adding a memory foam topper instead.
Provide extra pillows and linens in case your guests didn't have room to pack them. If your guests have children that won't be sleeping in the bed, you can get an air mattress that inflates to standard bed height. And always remember that your guests deserve freshly laundered sheets and linens.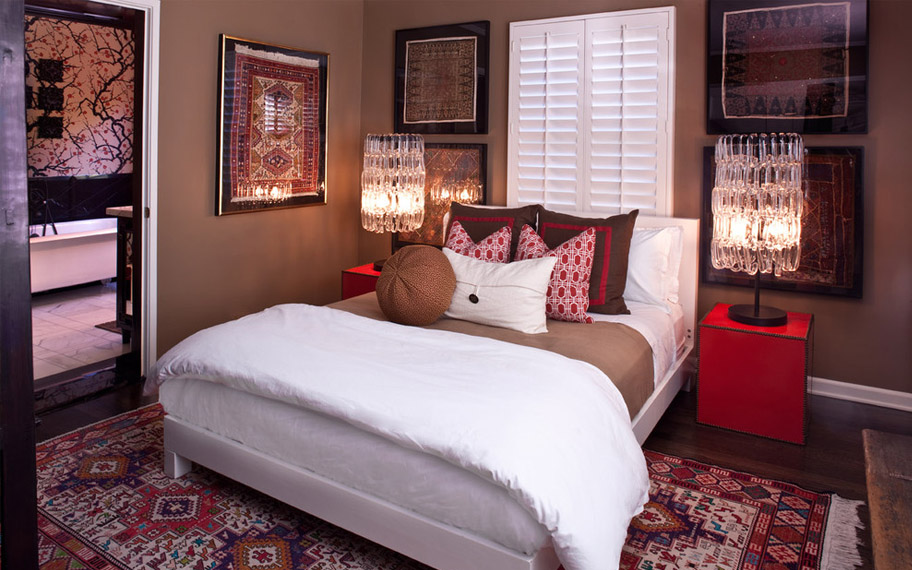 The Right Guest Room Window Treatment Can Create An Relaxing Ambiance
Different people like different levels of light and privacy in the bedroom. Some like window treatments permanently closed to hide the outside world, while others like light to stream into the room with the morning sun. Luckily, you can give your guests total control of their lighting and privacy preferences by installing plantation shutters in your guest room windows.
Guests can adjust the louvers of the interior shutters to control the light flow into their space. They can tilt the louver to angle in sunbeams so they can wake up with the sun, but keep it out of their face. When they want total privacy, they can shut the louvers completely. They can even swing the shutter panels open for an unfettered view of your neighborhood. And if you get a faux-wood interior shutter, cleaning between visitors only takes a quick wipe-down with a damp cloth.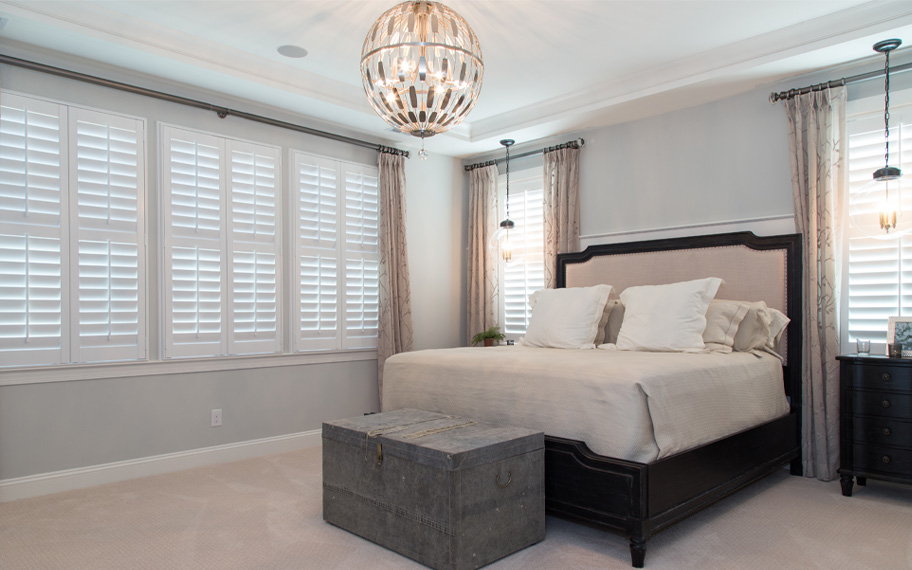 Small Guest Room Luxuries Show Guest Appreciation
Visiting another's house can sometimes feel like a burden. It can be uncomfortable for everyone -- even family -- to intrude on your day-to-day life. Use these guest room ideas to show overnight visitors that you're glad they're here with some simple hotel-like luxuries:
Put a vase with a small arrangement of flowers on the dresser.

Place some matching, fluffy towels and washcloths next to the bed.

Leave a few water bottles in the room so your guests don't have to make a trip to the kitchen if they get thirsty.

Have a small area where guests can charge their phones and digital devices.

Leave a couple of empty hangers in the closet, a few dresser drawers, or a stand for a suitcase or two.

Add an extra fan in the summer and extra blankets in the winter to let your guests control how warm or cold they sleep.
Looking for The Perfect Guest Room Window Treatments For Your Home?
If you want your guests to feel at home but don't know which window treatments to use for your guest bedroom, give us a call at 877-786-2877 or send in the form below to schedule a free in-home consultation. Our professionals will help you find the right look for your guest bedroom or any room in your home.