Home Privacy Concerns You're Neglecting
As a homeowner, you know the basics of privacy and home security: keep your doors and windows closed, shut the blinds or shutters, put in a taller fence, and so on. But these are just the basics. To really make your home private and more secure, you might need to think out of the box.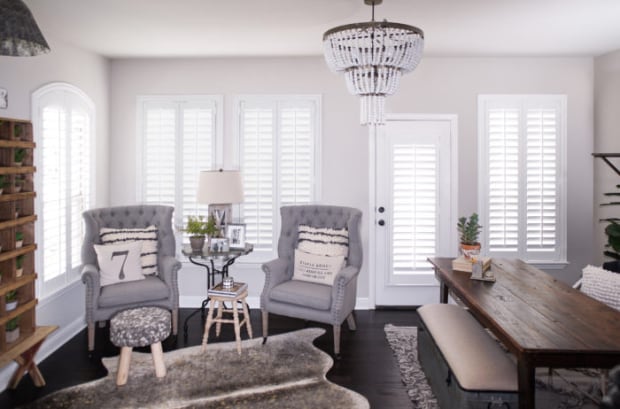 Here are a few tips to address those home privacy concerns you might be neglecting.
Protect Second Story Windows
Most people are pretty good about protecting their windows on the first floor, but some slip up when it comes to windows up on the second story. In bedrooms on the second floor, try to make sure your windows are covered from all angles. If you have blinds or plantation shutters in the bedroom, make sure to angle them up toward the sky so they can't be seen through from the ground floor or from a distance.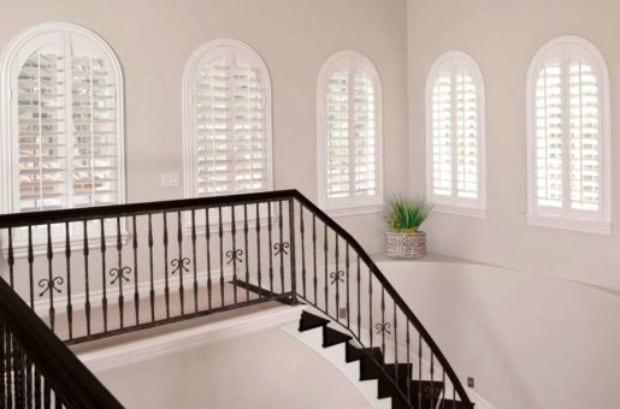 High wall windows in your foyer or great room are more difficult. Some homeowners will leave them uncovered just to avoid the hassle, but there are better ways. Install window treatments that you can adjust from afar, like automated cellular shades, or ones you won't have to adjust at all, like plantation shutters. You can keep shutters open at a slight angle to both protect your privacy and let your preferred amount of light in.
Keep Inside Noise Inside
Home privacy isn't just about what other people can see, but also what they can hear. You don't want neighbors or passersby to overhear what goes on in your home, so protect your privacy. Your windows are the easiest place to do this, so think about thick, noise-dampening draperies or solid craftsman shutters to help block noise. Both also have the added bonus of getting more peace and quiet inside your house as well.
Don't Let Window Treatments Open Up
It's often not your fault that other people can see into your home. What if the pet tried to peek through the blinds and broke a few slats off, exposing your interior? Or maybe the kids couldn't figure out how the pull-cord worked on the new shades? It's understandable, but you can prevent this by choosing the right window treatment for those windows that the pets or kids tend to use. Shutters and cellular shades are both easy to use and can stand up to wear if the pets get around them.
Don't Be Swayed When It Comes to Patio Doors
When it comes to privacy, your patio door can present a few problems. Whether it's a french door, sliding door, or something else, homeowners sometimes take the easy way out with something like vertical blinds or don't cover them at all. Vertical blinds sway and can almost always be seen through at a certain angle, and leaving one of the largest windows in your home uncovered is probably not a great idea.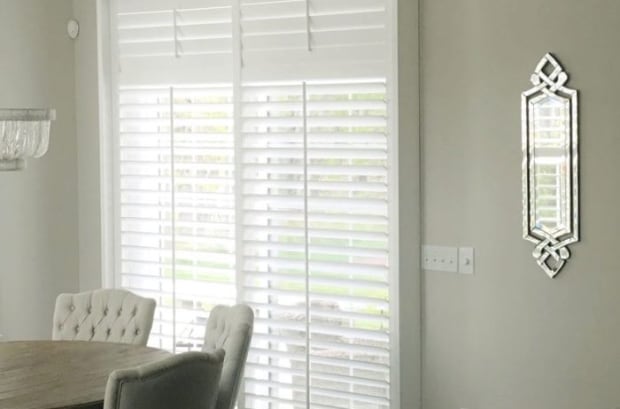 French door shutters and sliding door shutters are both great options for privacy, among others. Panel tracks on a sliding door give you a similar look and feel without all the swaying and visibility, while roller shades of any kind can make a set of french doors both stylish and private.
Let's Talk In Private
Windows are the eyes of the house, but can also let other eyes see into your house. Get started on protecting your privacy with a call to your local Sunburst Shutters at 877-786-2877. You can also use the form below to get a free in-home estimate.