How Do Zebra Shades Work?
If you've heard of zebra shades but have never seen them in action, you might wonder how do zebra shades work? And what makes them different from other shades? Also known as transitional shades, zebra shades combine qualities of other popular window treatments to give you multiple options for controlling light and privacy. They look stylish, too. As you'll see, these innovative window treatments have a lot to offer once you understand them.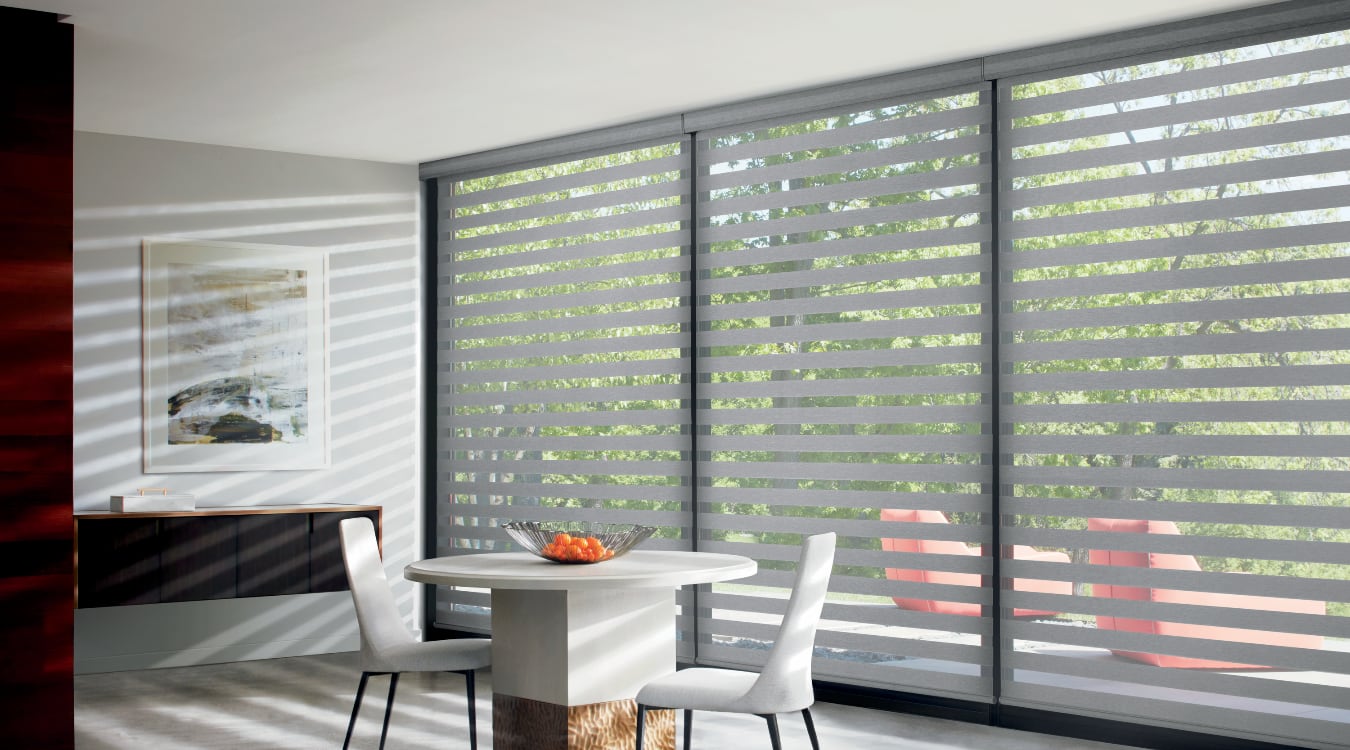 What Are Zebra Shades?
You could say zebra shades are a hybrid of different window treatment types. At first glance, they look like a roller shade. However, you'll immediately notice that they have stripes of alternating solid and sheer material. These stripes give zebra shades their name and a special ability to filter light similar to window blinds or interior shutters. This unique design makes zebra shades an excellent window treatment when you want multiple privacy and light control combinations.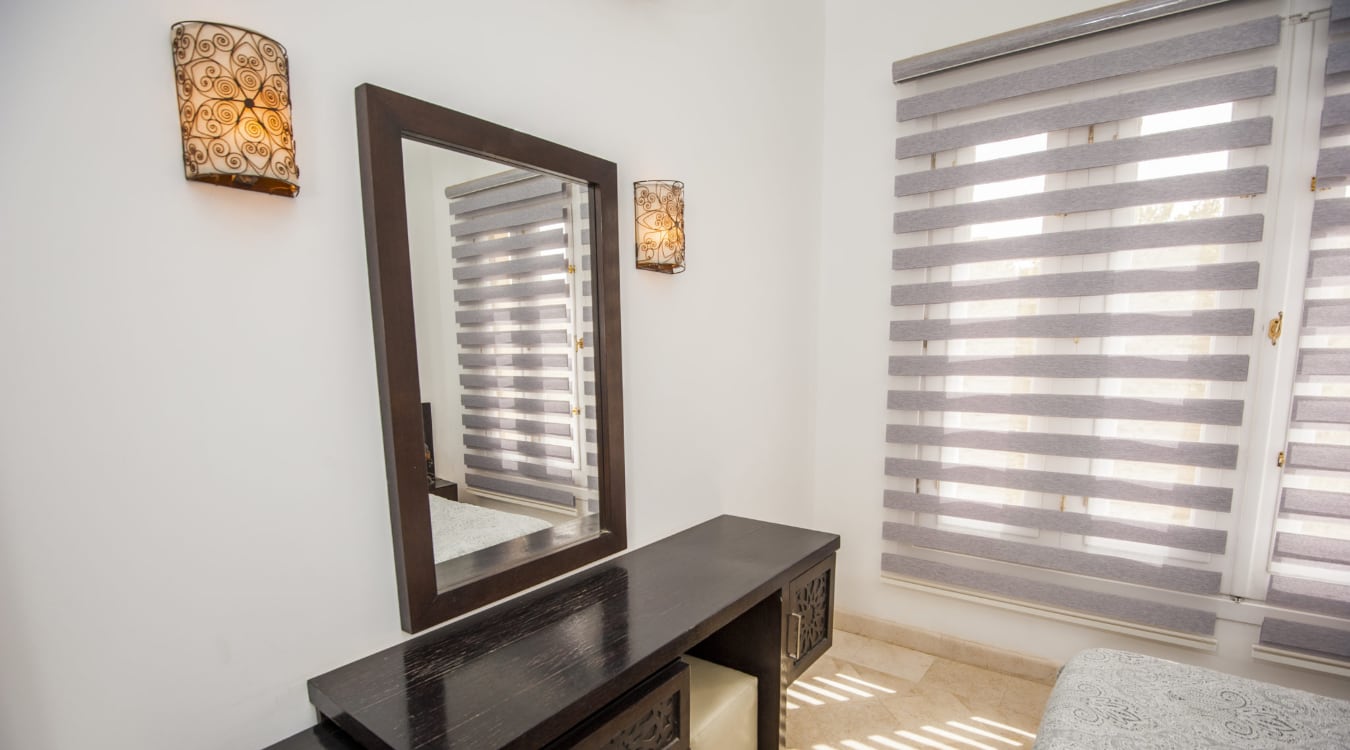 How Do Zebra Shades Work?
So just how do zebra shades work exactly? Zebra shades have a continuous loop of fabric with alternating solid and sheer stripes. When you use the cord or pull-bar to pull a zebra shade up or down, the fabric loop scrolls up and down over a tube as well. This lets the front stripes pass over the back stripes and line up solid over solid or solid over sheer. Solid stripes over solid leaves the sheer stripes uncovered to let light through. Move the solid stripes over the sheer ones, and you block light.
With this innovative design, your zebra window shades transition from sheer to opaque shades in an instant. The effect is similar to tiling the louvers on plantation shutters or the slats on blinds. With this capability, you can choose to pull your zebra shades up all the way for a full view and bright light or pull them down and enjoy filtered light or total privacy. For even more options, you can even use top-down/bottom-up zebra shades that let you uncover the top of a window while the bottom stays covered.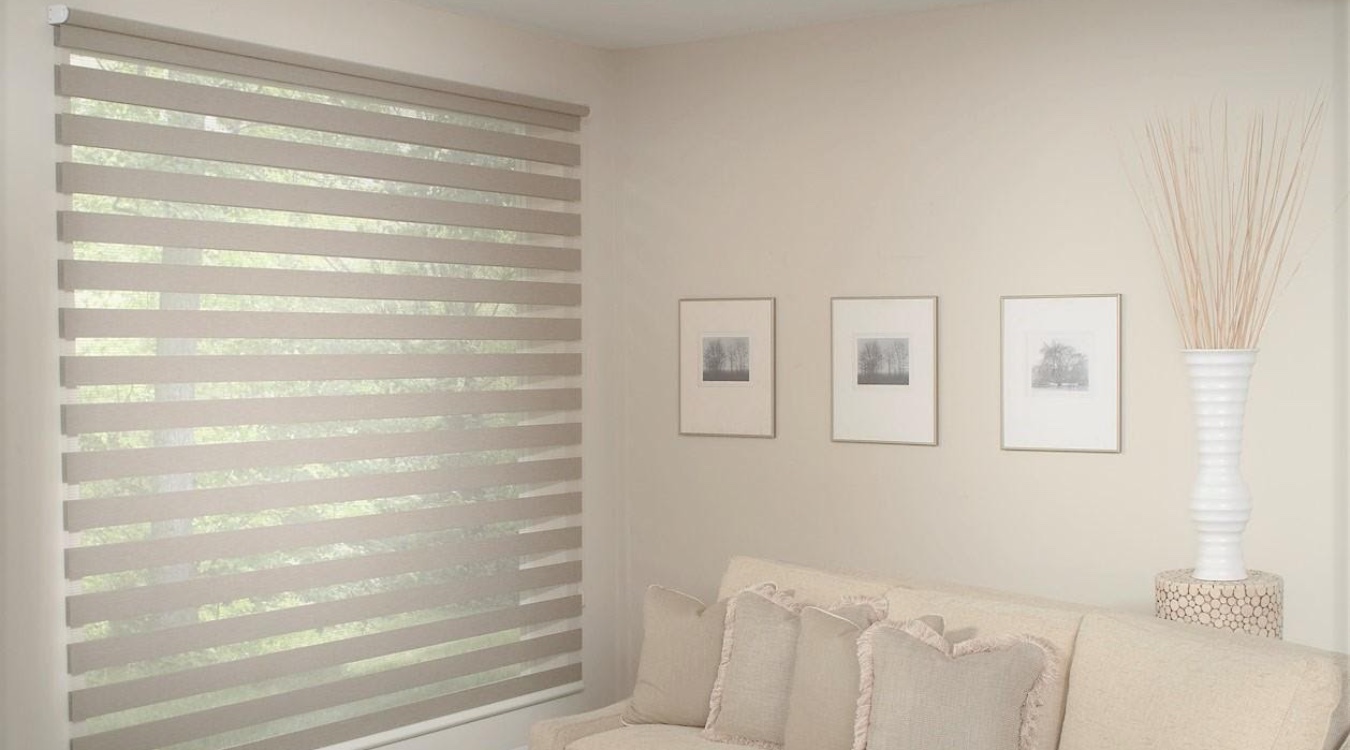 How Can You Use Zebra Shades?
Zebra shades are very versatile and work on any rectangular window in rooms where you want to control natural light and privacy. They let in soft light for your daily activities at home and close with a few tugs when you don't want the neighbors looking in at night. You can use zebra shades to cover a small bathroom window for privacy or an entire wall of glass to diffuse light. Pull them up all the way when you watch the kids play outside, or lower the top of your top-down/bottom-up zebra shades to enjoy some light and block distractions while you work from home.
In addition to the many combinations of lighting and privacy that they offer, zebra shades also come in an array of colors to match all decor styles. Their sleek, minimalist aesthetic works well in both traditional and contemporary interior design. You can add a pop of color to a boring room with bright colored zebra shades or stick with a neutral hue to blend in with a modern monochromatic color palette.
Try Stylish Zebra Shades From Sunburst Shutters
How will you use zebra shades in your home? When you work with Sunburst, you'll enjoy all the benefits of premium zebra shades. Let us know what you're looking for, and we'll find the perfect window shades for your needs. Just call 877-786-2877 or fill out the form below to schedule a free in-home consultation.