How Much Do Energy-efficient Window Treatments Matter?
You can find an energy-efficient version of anything these days, including window treatments. But how much do energy-efficient window treatments matter if you're trying to reduce your home's energy consumption and save money? That depends on if you use the right window treatments. Cheap aluminum blinds and thin curtains won't keep out drafts. But quality energy-efficient window treatments like plantation shutters and cellular shades will certainly help stabilize your home's temperature and lower your energy bills. Here's how.
How Do Energy-Efficient Window Treatments Save Energy And Money?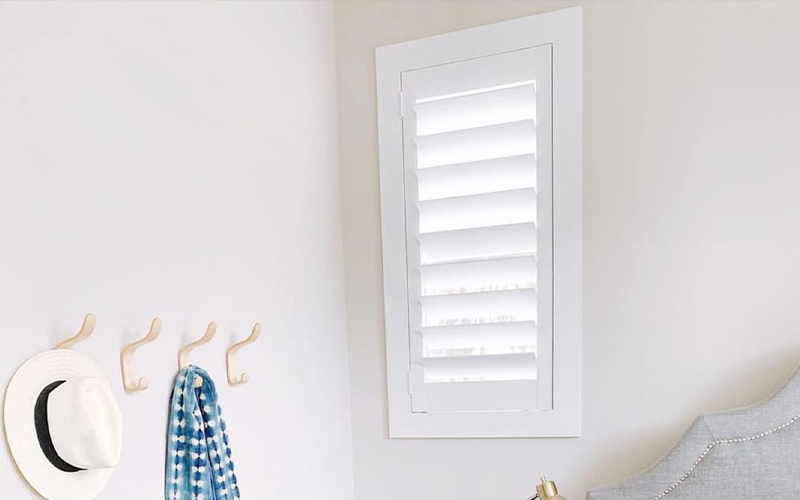 Stand by any window in the winter and you'll feel how much cold air seeps in around the frame and through the glass. You can feel the same effect when it's hot outside and the sun's rays bear down on your home. When windows let in so much heat or cold, it forces your HVAC system to work harder to keep your home's temperature stable. That extra work uses more energy and drives up your utility bills.
To save energy and money, you can use energy-efficient window treatments to keep cold drafts and hot sunlight out of your home. Energy-efficient window treatments are made from thick materials that block outside air. And interior shutters can even prevent gaps where light and drafts get through.
Why Are Polywood Shutters The Best Energy-Efficient Window Treatments?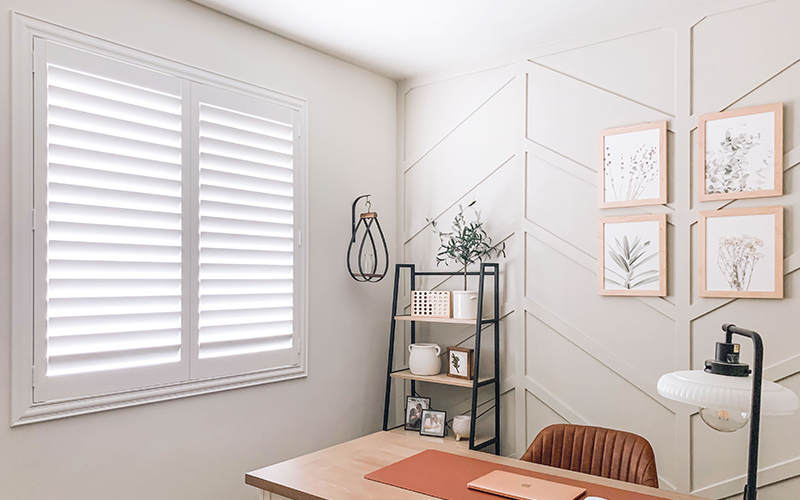 Now that you know that energy-efficient window treatments do matter, how do you find the best ones for your home? For most people, faux-wood Polywood® shutters provide the incredible energy efficiency and additional window treatment benefits that they want. Polywood shutters were designed as an insulating system with weatherstripping that prevents up to 30 degrees of temperature transfer from your windows. They're also made of a wood substitute material that air and sunlight can't penetrate. And their custom-fitted frame and louvers leave virtually no gaps for drafts and UV rays to slip through–even on windows of a special size or shape.
Polywood shutters do much more for your windows too. They open easily when you want sunlight and fresh air. Just pull open the panels or tilt open the louvers for the perfect amount of light. They're extremely durable and easy to clean, so that you can put them in every room of the house. And they look gorgeous with any decor, so you never have to change them if you redecorate.
How Do Cellular Shades Increase Energy Efficiency?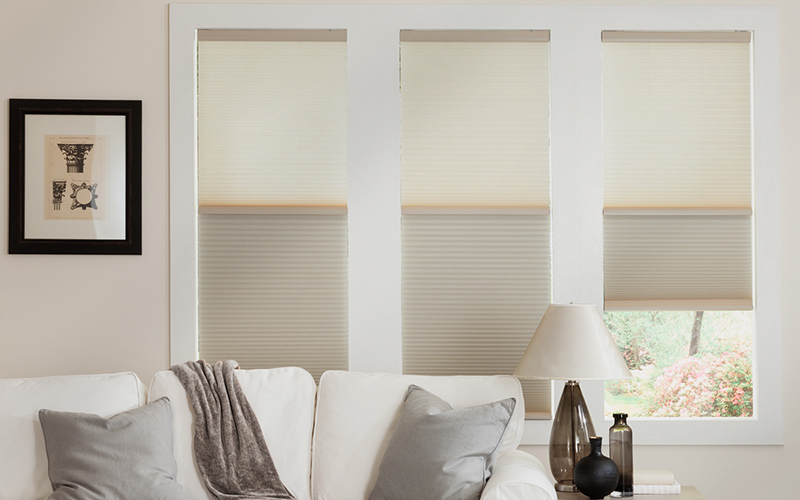 Another option for increasing energy efficiency with window treatments is cellular shades. These window shades are made of pleated material that forms small pockets or "cells." These cells give the shades an attractive texture and decent energy efficiency. When you pull down your cellular shades, the cells can trap and block some of the air coming through your windows before it enters your home. This helps keep your home at a stable temperature, so you save money and stay comfortable.
For the best coverage, choose custom cellular shades that fit your windows perfectly and prevent gaps. However, cellular shades can still sway in a breeze or when bumped. To avoid this, use interior shutters. But if you want colorful energy-efficient window treatments, you'll find cellular shades in many colors and patterns.
Find Energy-efficient Window Treatments For Your Home At Sunburst Shutters
Sunburst Shutters specializes in interior shutters and other energy-efficient window treatments for your home. Schedule a free in-home consultation, and our expert team will help you find window treatments that reduce your energy costs and look beautiful. Call 877-786-2877 today to make an appointment or fill out the form below.