How To Brighten Up A Dark Room
Dark rooms feel small, boring, and depressing. You can find lots of advice on how to brighten up a dark room, but the best solutions are quite simple. Plantation shutters let in sunlight without sacrificing privacy. Trimming back shrubbery will allow more light to reach your windows. And, of course, adding a lamp or two will brighten things up so you can enjoy your home more.
Use Polywood Shutters To Brighten Up A Dark Room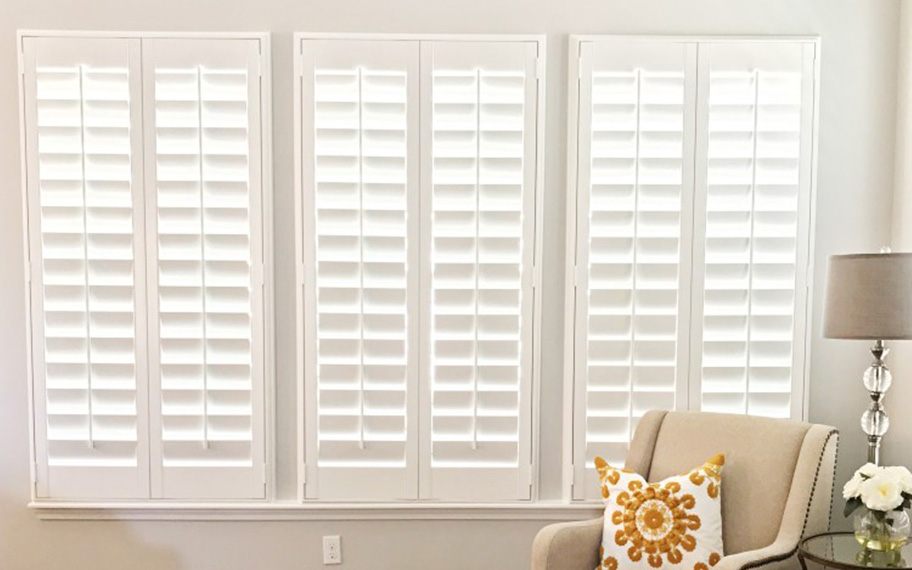 Nothing brightens up a dark room like natural light. You can use Polywood® shutters to bring more sunlight into your home. Their combination of faux-wood panels and louvers gives you multiple ways to manage the amount of natural light in your home. You can pull open the hinged panels for full light if a room feels too dark. Or, if you want only a little light, close the panels and tilt open the louvers or use them to direct sunlight where you want it. And when you need darkness, just close everything up again.
Polywood shutters are wonderful for controlling light throughout your house because you can put them on any window. Sunburst Shutters will make your custom louvered shutters to fit your window's size and shape precisely. Interior shutters even work on round or arched windows. And you can use them in every room. Durable Polywood shutters can withstand everything from humidity in kitchens and bathrooms to bumps from kids in bedrooms and playrooms. Their white hues complement every kind of decor and help brighten up a room with otherwise dark colors.
Trim Back Overgrown Landscaping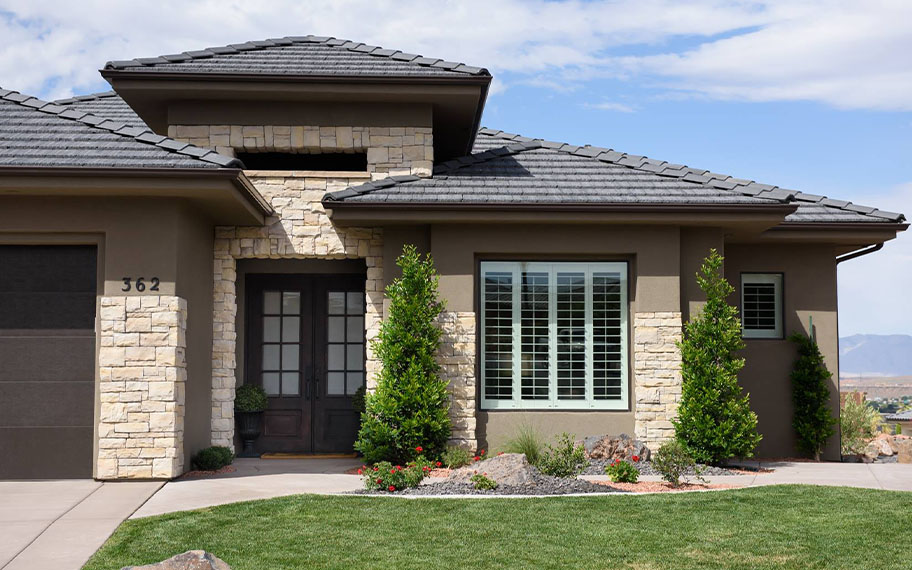 It won't matter how you brighten up a dark room with window treatments if no light reaches your windows to begin with. Trees and shrubbery outside can cast shade over your windows and leave your living space dark and dreary. A little yard work can solve this. Start by trimming back overgrown bushes and ornamental trees in front of your windows. If anything looks diseased, or you just don't like it, dig it up and plant something new--and shorter--in its place. If a large tree is blocking sunlight, call a tree trimming service to trim back excessive branches and foliage.
Add More Lighting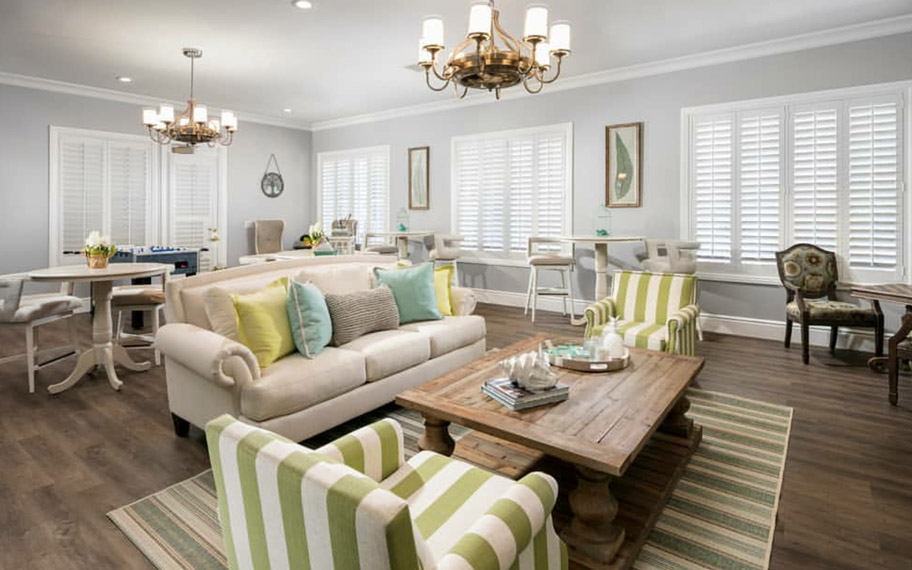 If you aren't sure how to brighten up a dark room with sunlight, add more illumination with electric light. If you don't have ceiling or wall fixtures already, a trained electrician can install some for you. Floor lamps and table lamps light up dark corners or areas where you need light. Add under-cabinet lights for doing kitchen tasks and vanity lights in the bathroom. And always use light bulbs with the correct wattage in all of your lamps and fixtures for proper lighting.
Decorate With Light Colors
Any interior decorator will tell you that light colors brighten up a living space. You can fix a dark room by repainting the walls and trim in a lighter color. Whites, beiges, and pastels open up a room and make it feel bigger. Other light-colored elements will help too. Try crisp white Polywood shutters, a beige rug, or a white sofa to brighten things up. White, silver, and clear glass accents help too.
Brighten Up Your Home With Beautiful Window Treatments From Sunburst Shutters
The best way to enjoy natural light and privacy in your home is with premium window treatments from Sunburst. Our experts will help you find a style that brightens and beautifies your living space. Talk to us today at 877-786-2877 or fill out the form below to schedule a free in-home consultation.