How To Choose Your New Favorite Bedroom Window Treatments
Different styles of window treatments can do various things to make your bedroom more comfortable. Some give you more privacy or better light control. Some dress up your windows for more visual appeal. And some even make windows more energy efficient. With so many window treatment options available, it's easy to find a style that fits your needs. Or pick window treatments that do it all! So what kind of bedroom window treatments do you want?
Use Blackout Roller Shades For Darkness And Colorful Accents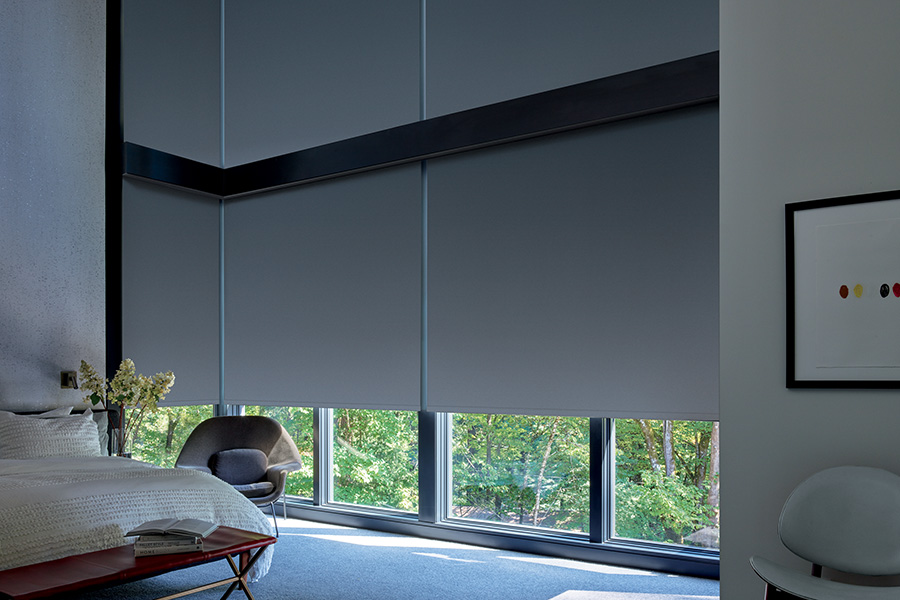 Bedroom window treatments should block as much outside light as possible to ensure a good night's rest. Blackout roller shades do this well. Their thick material blocks illumination from street lights and headlights all night long and keeps your room dark and cozy through the morning when you want to sleep in. That thick material also blocks the view into your room, so consider blackout roller shades if your bedroom windows face a neighbor's window or the street.
You can also use roller shades to decorate your windows. They come in many attractive colors and patterns, so it's easy to find ones that match your bedroom decor. And they have a very basic style that blends in with most types of decor.
Use Cellular Shades For Better Energy Efficiency And Visual Interest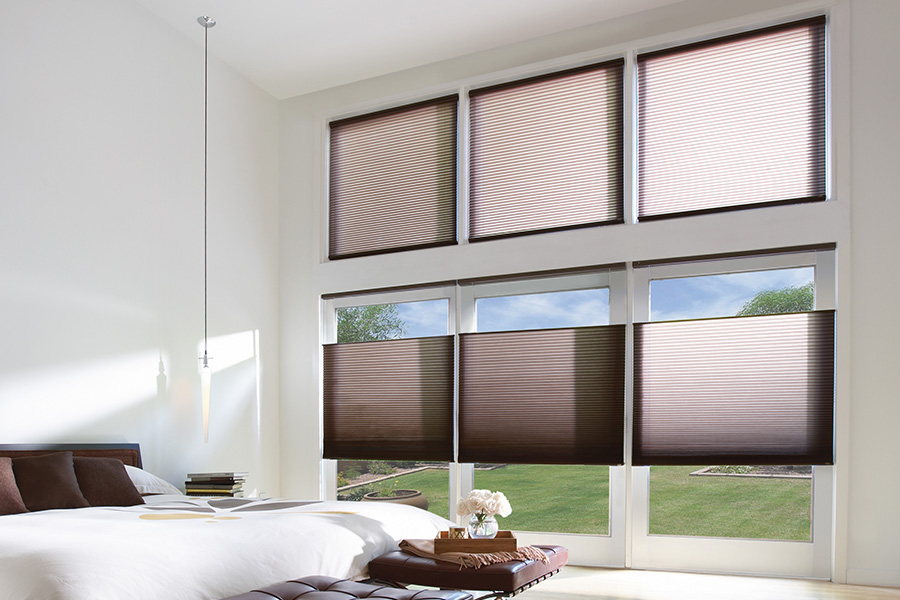 If you want to add color and some texture to your windows, try cellular window shades. These window shades also come in many colors and patterns but have a unique construction with accordion-like folds of material that fold upon themselves as you open the shade. This creates an attractive texture that many homeowners like for a cozy bedroom.
Cellular shades' special construction also makes them the most energy-efficient window shades. Their folded fabric creates small pockets that help trap hot or cold air from your windows before it comes into your bedroom. This helps keep your bedroom at a stable temperature without constantly adjusting the thermostat.
Use Plantation Shutters For Incredible Light Control, Privacy, And the Best Energy Efficiency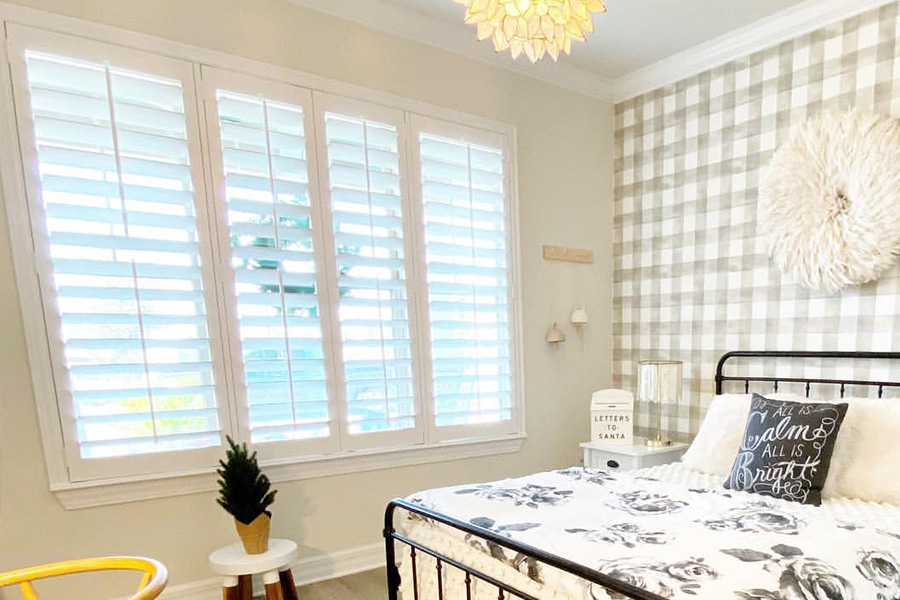 Interior shutters have the most to offer of all your bedroom window treatment options. Interior shutters look much like exterior shutters but have hinged panels and adjustable louvers that you can open and close for maximum control over privacy and light. When closed, light cannot penetrate your solid shutters, and the shutter frame prevents light from coming in at the edges like you sometimes get with window shades and blinds. That also means no one can see through your closed bedroom shutters either.
Closed shutters also block outside air that makes your bedroom too hot or too cold. For the best energy efficiency, use faux wood Polywood® shutters. They have weatherstripping that prevents up to 30 degrees of outside temperature transfer for a more comfortable room.
Interior shutters look beautiful too. They come in hardwood or faux wood and look more like an architectural element than a standard window treatment. Their pleasing symmetry and neutral colors help them coordinate with all types of bedroom decor. Choose from stained or painted hardwood shutters or clean white faux wood to get the look you want.
Fall In Love With Your Bedroom Window Treatments From Sunburst
Find your new favorite bedroom window treatments at Sunburst Shutters. We have products that fit everyone's needs and tastes. We'll even show you how your favorite options look on your window during a free in-home consultation. Schedule yours today by calling 877-786-2877 or filling out the form below.