How To Choose Your Window Treatment Color
Though they may not receive proper recognition, your windows are often the true mood-setter for any room in your home. Letting in the perfect amount of light, complementing the room decor, or serving as the focal point themselves, your window treatments are integral to making your living space pop. However, getting a covering in the wrong color can also make your windows a distraction.
Here are some tips on how to choose the perfect window treatment color for your home: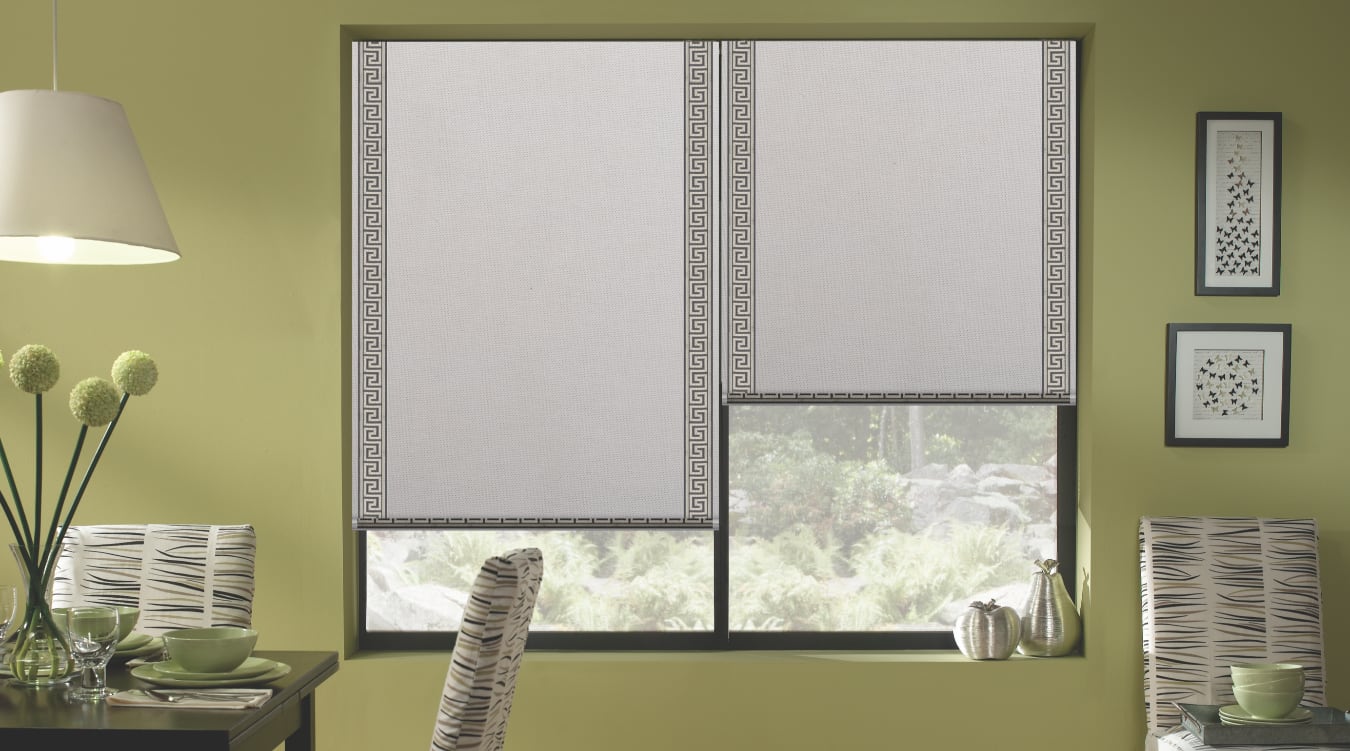 Your Window Treatments - Anchors Or Accents?
Before you pick out the window treatment color, determine the room's centerpiece item. Once you decide on the piece of furniture or feature that should stand out, you can stylize your windows accordingly. Is your dining room decor styled around your mid-century modern table? Find a window treatment color in the stain or grain of that table, or pick out a complementary color.
Perhaps you want to highlight the windows themselves in a room. You can choose a Roman shade in a bold pattern or color to anchor the eye on small or standard windows. Rooms with large windows will stand out regardless, but a bright color may distract from the view. In this case, try a neutral white Polywood® plantation shutter.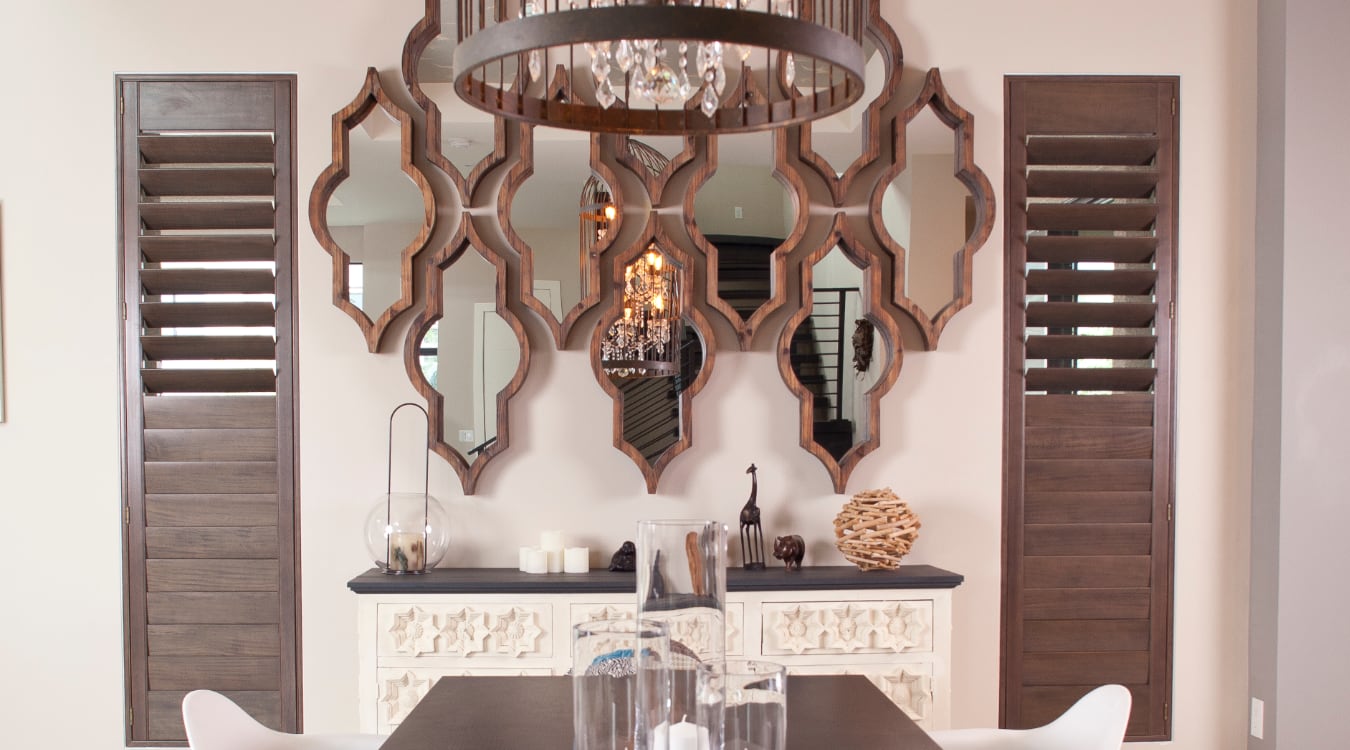 Match The Materials Used Across The Room
Do you have a plethora of wood pieces in the room, natural hardwood floors, or a fantastic trim that you're looking to complement? Find a wood shutter with similar grain and stain color. Or employ a reclaimed wood interior shutter to complete your rustic farmhouse style. You can even use a woven window treatment if you need a lighter wood window treatment.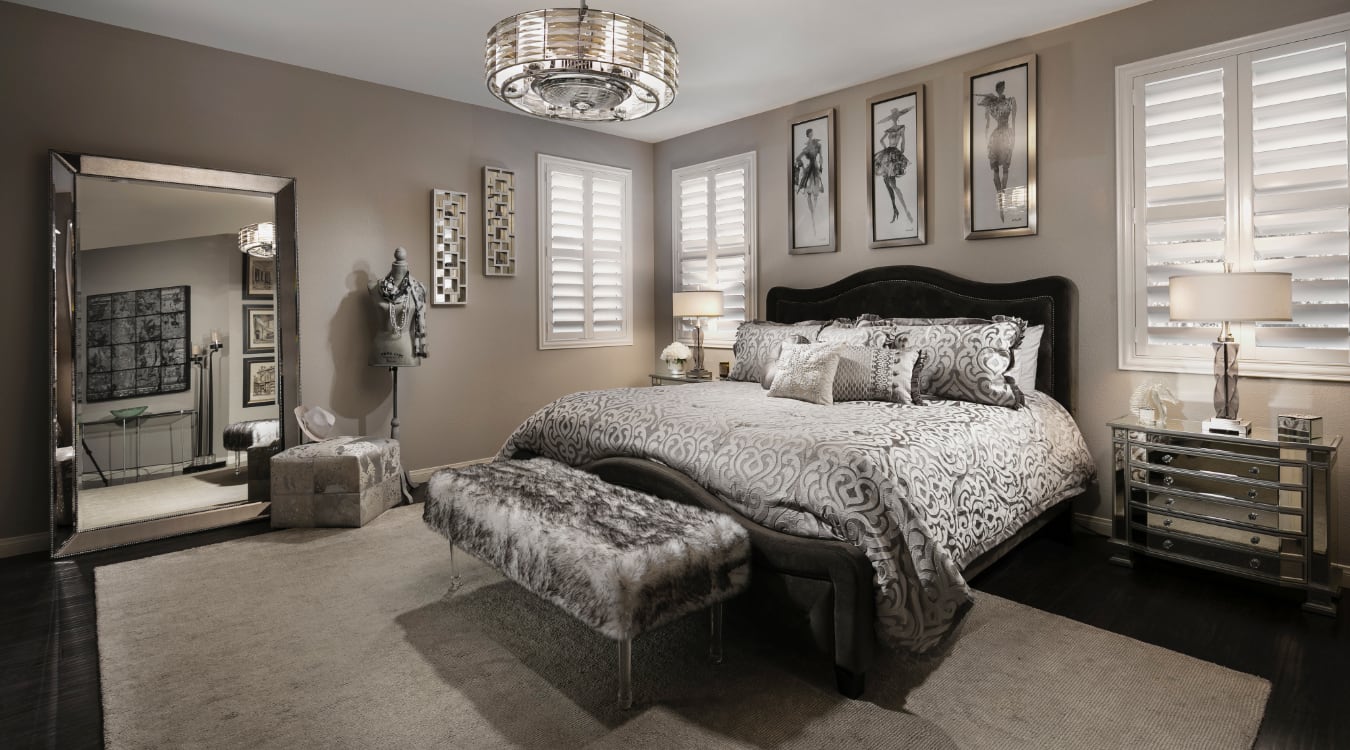 Coordinate The Colors Of Your Room
Sticking to a color palette may be the most effective - and simple - method when selecting your window treatment color. Most homeowners will use the secondary or accent color for window treatments or other items that shouldn't distract from the focal point of a room. If you don't know your room's palette or use a more eclectic style, you can always match your trim in that room.
When in doubt, white is a staple for a reason! White has a way of blending into any decor and standing out on its own. White has been and will always be the most popular color in the home. The main problem with a white window treatment is keeping it looking clean. But, if you use a Polywood faux-wood plantation shutter, you can clean it with a quick wipe of a damp cloth.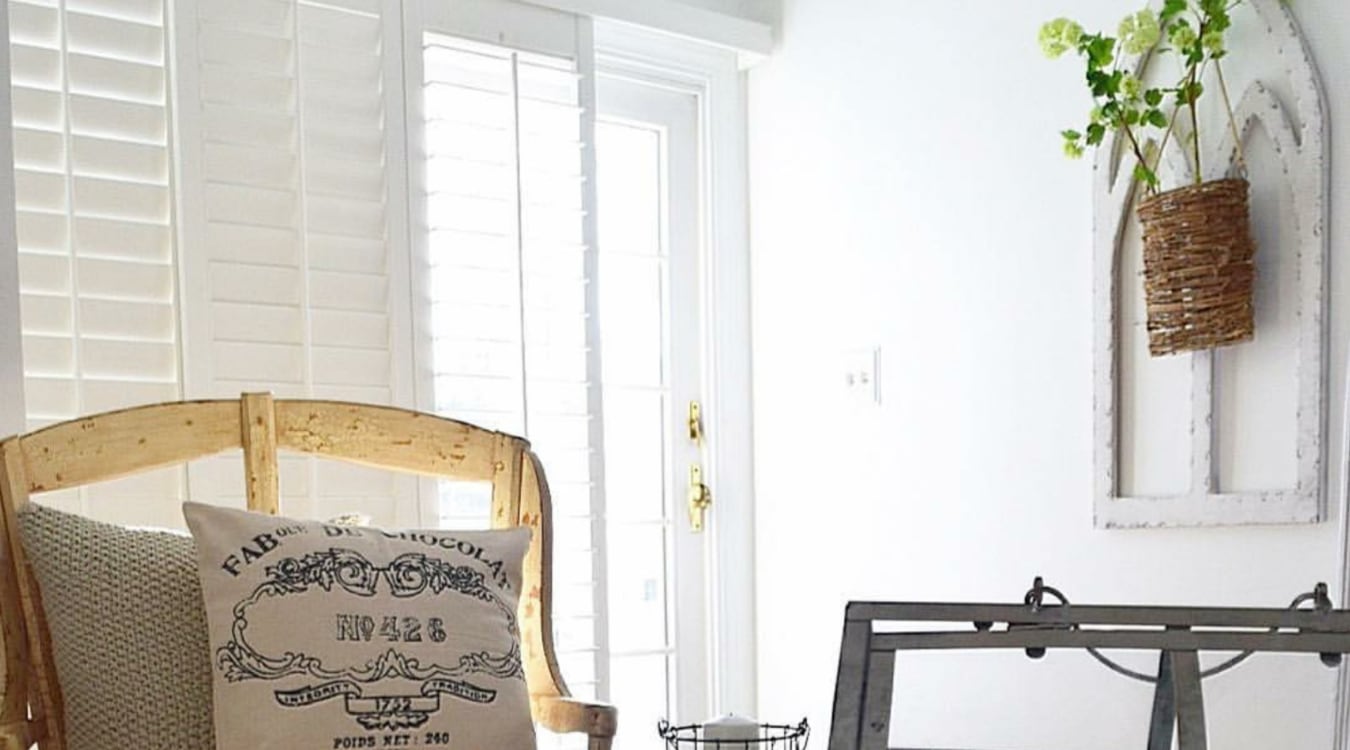 Don't Be Afraid to Mix And Match
While many homes will use the same window treatments across the entire house to provide a sense of cohesion, it's ok to mix it up! Your boho-style living room may demand a window treatment color that is as bold as the rest of the pieces in the room, yet your bedroom may need something muted with light-blocking in mind.
Your living space should be as unique as you are! That's why there are so many options for colors and finishes. Follow your heart! You may find that several different window treatment colors are what make your house your own.
Sunburst Can Bring You The Best Window Treatments In Any Color
From neutral white interior shutters to bold window shades, Sunburst has the window treatments for you. To see what colors work in our home, our experts will bring you samples to your door. Just call (877) 786-2877 or fill out the form below to book your in-home consultation.