How To Control Glare In A Home Office
Among the many distractions people working from home deal with is glare. Glare from a sunny window can leave you squinting at your computer screen and causes eye strain and headaches. You can use home office window treatments to balance light levels and prevent glare. Plantation shutters, zebra shades, and all types of top-down/bottom-up shades give you multiple options to control light while you work from home.
Block Or Redirect Light From Your Screen With Interior Shutters
The trick to controlling glare without working in the dark is to find the right light level for your home office. If you have a window in your workspace, you can control how much sunlight comes through it with interior shutters. These versatile home office window treatments feature louvers to let you block or redirect light.
If you want a little natural lighting to boost your mood or read by, tilt open the louvers at an angle that lets some light through but keeps it off your computer screen. If you sit in front of your window and need to join a video conference on a bright day, close your shutters so the light doesn't wash you out your image on the video. Louvered shutters also make a lovely background for your video calls. Their crisp lines create an appealing architectural detail in your home office, and you can choose from bright white Polywood® shutters or one of many colors of premium hardwood shutters to match your decor.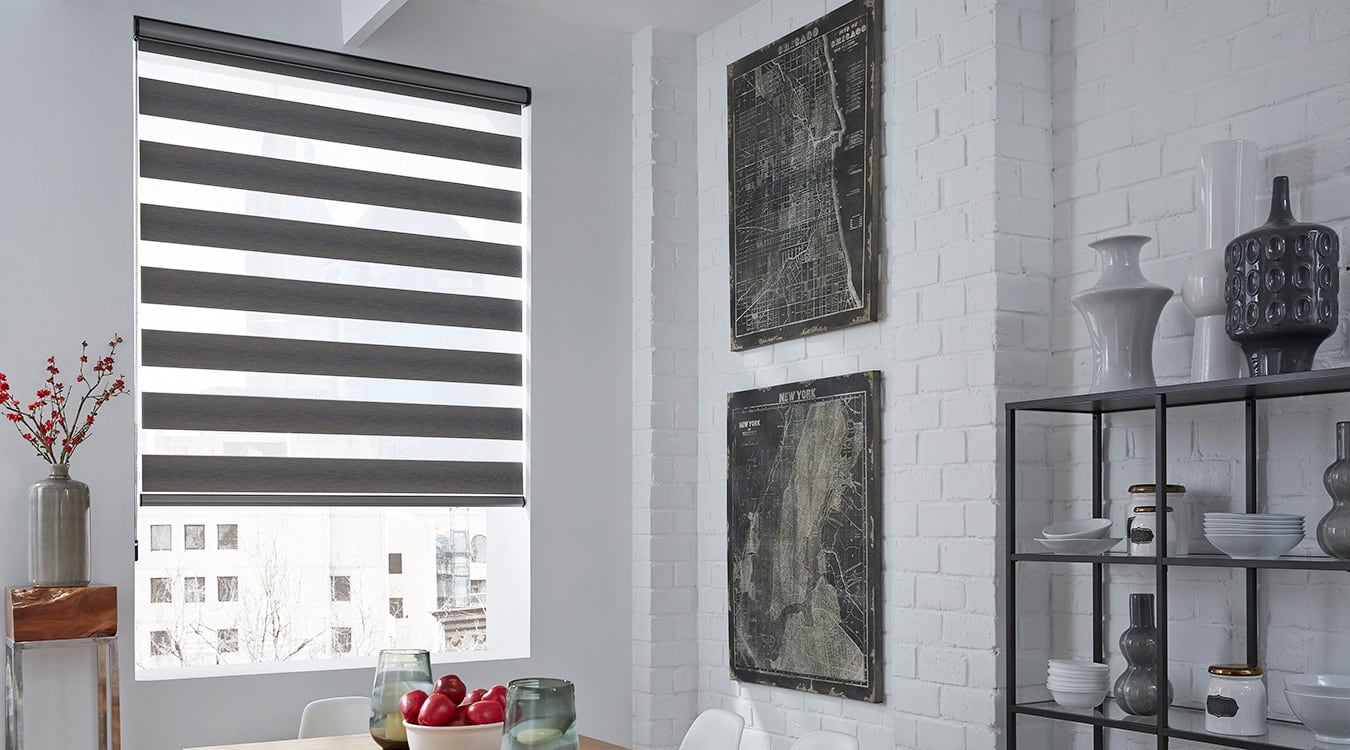 Soften Light To Reduce Glare In A Home Office With Zebra Shades
Natural light can provide extra illumination when electric light isn't enough, but blinding sunlight can obscure things on your computer screen and hurt your eyes. Innovative zebra shades filter light through the alternating solid and sheer fabric stripes that give them their name. They work much like traditional roller shades, but their stripes move as you open or close the shade. Depending on how you adjust them, you can cover the sheer stripes with solid ones to block outside light and distractions. Uncover the sheer stripes again for soft light that illuminates your office without causing glare.
To make light control even easier, try motorized zebra shades. They're easy to operate with a remote control or smartphone app. You can discreetly adjust your shades from your desk without interrupting a video call to get up or breaking your focus.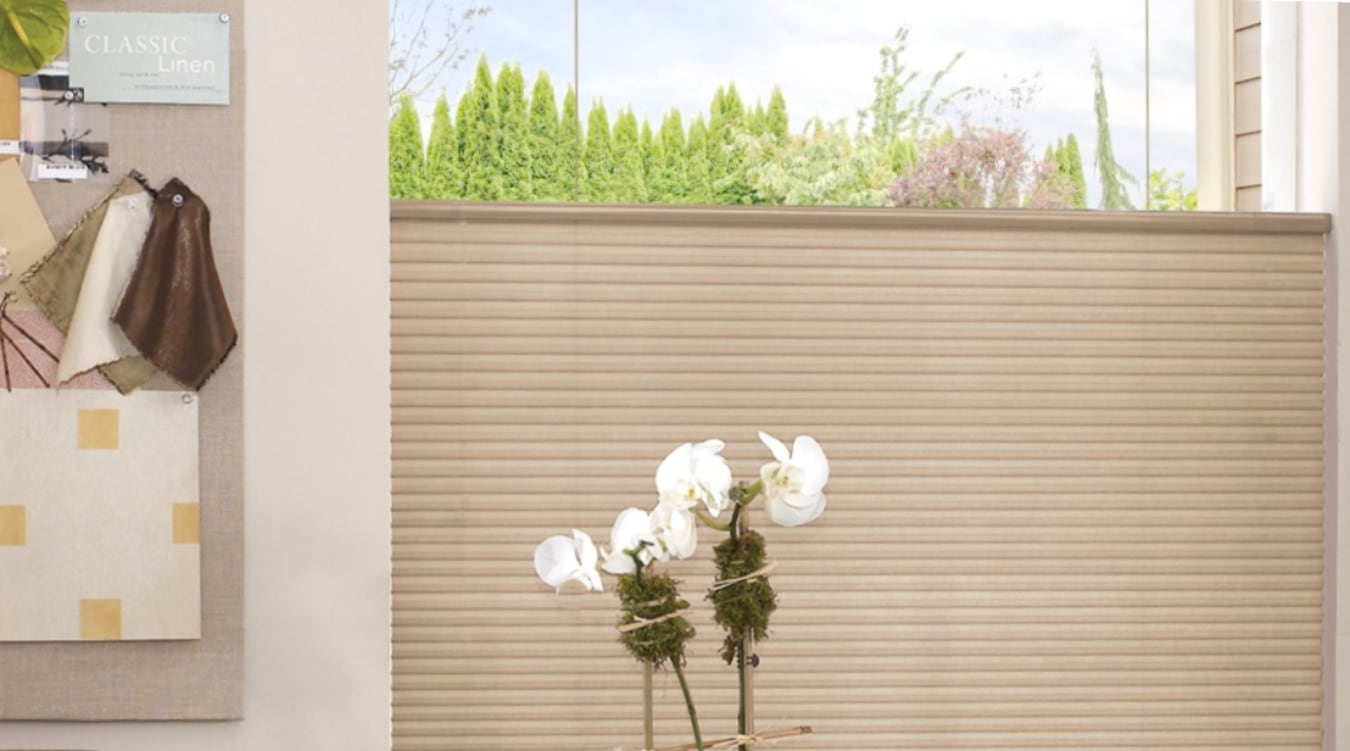 Enjoy Partial Light And Full Privacy With Top-down/Bottom-up Shades
Sometimes you still want to see the scenery without experiencing the glare. When you want a bright office without getting blinded, top-down/bottom-up shades can do the trick. These shades can open at the top as well as at the bottom. Instead of light coming straight through your window at desk level, you can pull down your shade to keep your work area protected and lower the top of the shade for the perfect amount of light.
Many window shades come in top-down/bottom-up styles. Depending on your decor, you can choose between top-down/bottom-up Roman shades, roller shades, cellular shades, and others.
Cut The Glare With Home Office Window Treatments From Sunburst
Glare in a home office is an easy fix with window treatments from Sunburst Shutters. Call us at 877-786-2877 or fill out the form below to schedule a free in-home consultation, and we'll help you find the right window treatments for your needs.