How To Cover Your Craftsman Windows
Craftsman houses have been a popular home style for generations. One of their key features is their lovely woodwork. You'll find doors, built-in bookcases, paneled reading nooks, and wide window trim, all in rich wood. If you want traditional American Craftsman window treatments, your best bet is classic wood or faux-wood plantation shutters. They stay true to the Craftsman window aesthetic and provide excellent privacy, insulation, and light control for your whole home.
Preserve The Look Of Your Craftsman Windows With Classic Wood Shutters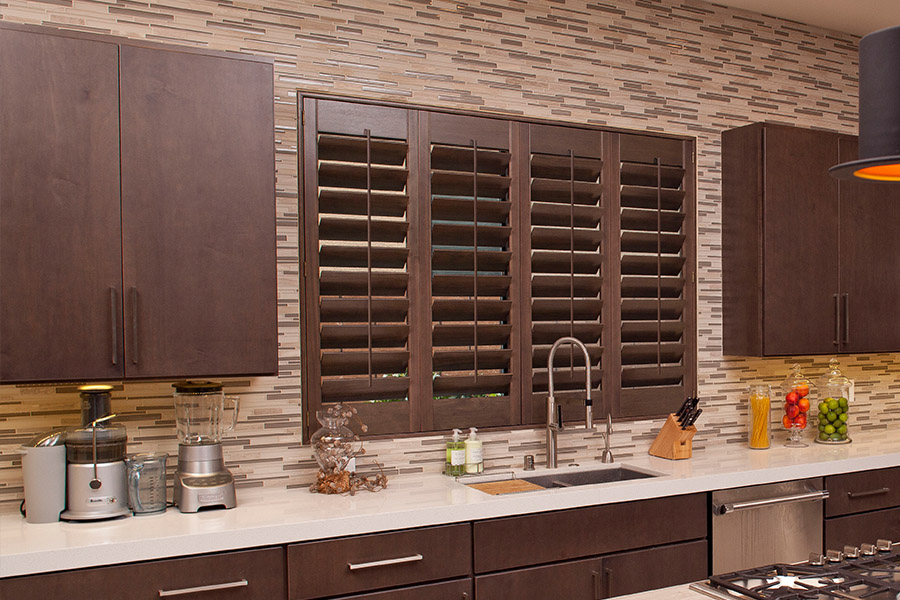 If you have a classic Craftsman home, you'll want to preserve its unique beauty as much as possible. The American Craftsman style emphasizes natural materials. That makes hardwood interior shutters perfect American Craftsman window treatments. These louvered shutters follow the Craftsman tradition of lovely wood details and come custom-made to fit your windows precisely so that they look original to the house.
For the best stained wood option, pick Ovation® shutters. Their many custom options help you get the exact look you want for your Craftsman windows. You can choose from several wood stain colors to match the other woodwork in your home. There are three different louver sizes to suit different tastes too. We recommend four and a half-inch louvers to match the wide trim on traditional Craftsman windows.
If you're worried the shutter frame will cover your Craftsman window frames, you can order them to fit within your existing frame so that they are flush with the original casing. An inside mount shutter will still give you all the functionality of an interior shutter without losing any of the craftsmanship around your window frames.
Use Polywood® Shutters For Updated American Craftsman Window Treatments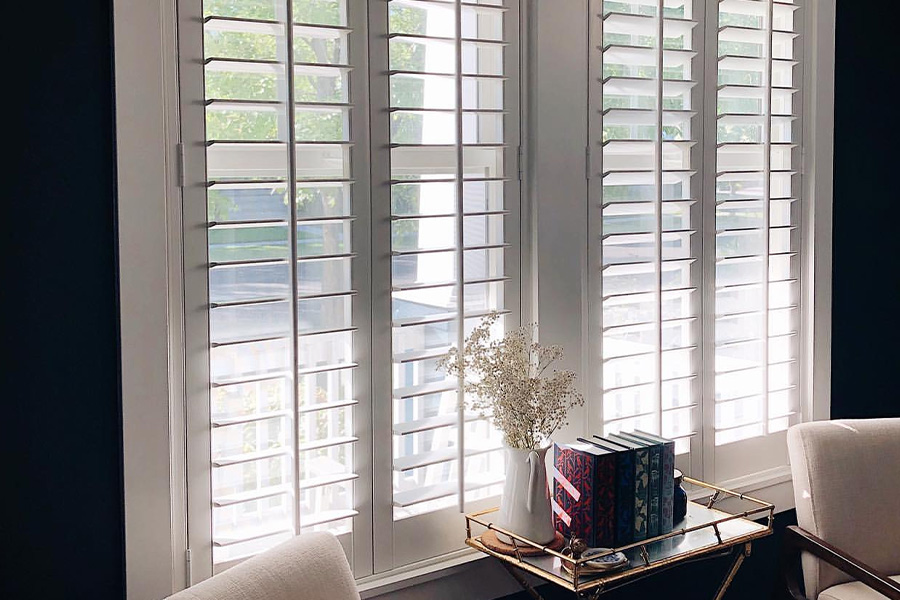 The American Craftsman style has evolved over the decades. Today, many homeowners still love the Craftsman look but want to modernize it by painting their wood trim. If you go this route, consider crisp white Polywood shutters on your Craftsman windows. These faux-wood shutters coordinate perfectly with any color palette and will give your Craftsman windows a modern twist.
Still, other homeowners like to keep their wood-stained trim but install bright white Polywood shutters for a bold contrast. This statement-making look lets you enjoy the best of both worlds on your Craftsman windows. You get durable, long-lasting window treatments and timeless style.
Polywood shutters are available with a thick, craftsman frame that compliments the style of most wood casing in a home. It's a flat frame that looks like a piece of 1x4 trim and looks stout and bold for your craftsman home.
Interior Shutters Provide Superior Coverage And Insulation For Your Craftsman Windows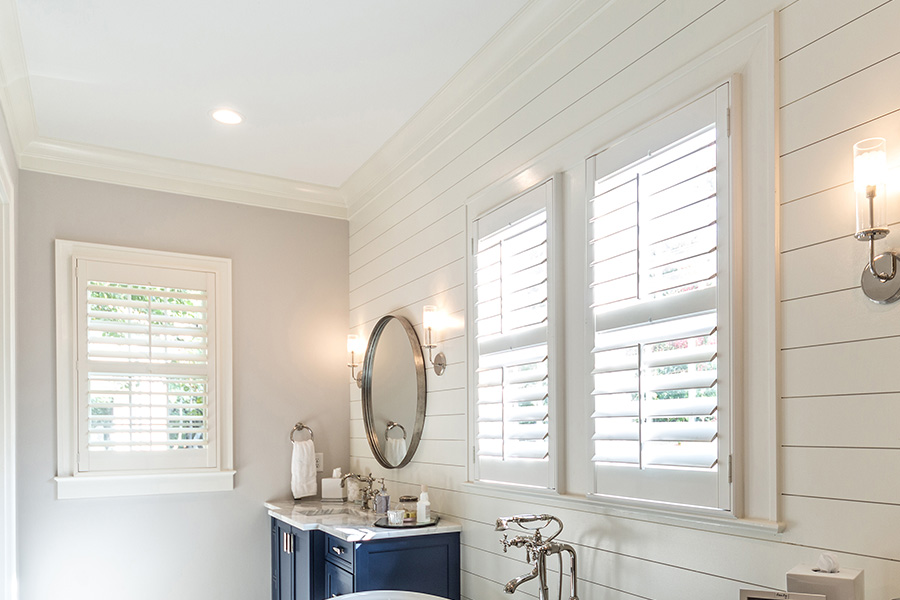 Versatile interior shutters are great window treatments in general. Their solid wood or faux-wood panels and louvers give you incredible control over natural light and privacy. Just close the panels and louvers to keep out prying eyes and all but the softest glow of light. When you do want light, you can choose to pull open the panels for an unfettered view or keep the panels closed and tilt open the louvers for just enough light and a peek outside.
Your closed interior shutters help keep out drafts too. Since louvered shutters are custom-fitted to your windows, they don't leave gaps for outside air to slip through when you close them. You can take that insulation a step further with Polywood shutters. They have patented weatherstripping for exceptional energy efficiency that helps keep your home a comfortable temperature even if you have your original Craftsman windows.
Find Your American Craftsman Window Treatments At Sunburst
Find custom window treatments as lovely as your Craftsman home at Sunburst Shutters. We'll work with you to find a style you love and expertly install them so that they look their best. It all starts with a free in-home consultation. Call us at 877-786-2877 or fill out the form below to schedule yours.