How To Create A Multifunctional Room
A multifunctional room is exactly what it sounds like--a room that serves multiple functions. Any space in your home can become a multifunctional room if you set it up to accommodate different needs. Transform a spare bedroom into a guest room/home office/hobby room. Or make the dining room do double duty as your eating spot and homeschool space. The possibilities are endless. If you're worried about different kinds of activities interfering with each other or the room looking cluttered, try these ideas for how to create a multifunctional room using the right window treatments, colors, and storage.
Choose Versatile Window Treatments For A Multifunctional Room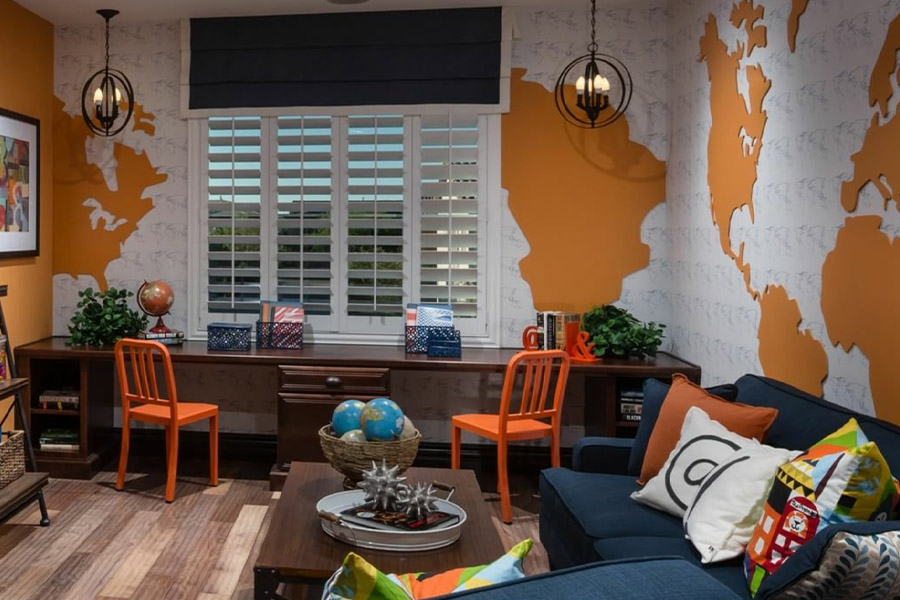 You should always choose window treatments that suit the room's purpose, but what about window treatments for a multifunctional room? Versatile plantation shutters are your best bet. They have louvered panels that let you control natural light and airflow for all of your activities. You can open the shutter panels for full sunlight and a breeze when the kids play in your multipurpose room and close them again for movie night. Or install energy-efficient Polywood® shutters in an attic home office/rec room. Adjust the louvers to direct light off of your computer screen or close them to block cold drafts.
Interior shutters also have the perfect combination of beauty and durability. They match every kind of decor and withstand decades of wear and tear. You can put them in a dining room that doubles as a schoolroom without worrying about the kids tearing them down before your big dinner party. Or put them in a converted garage playroom/hangout.
Stay Organized With Clever Storage Solutions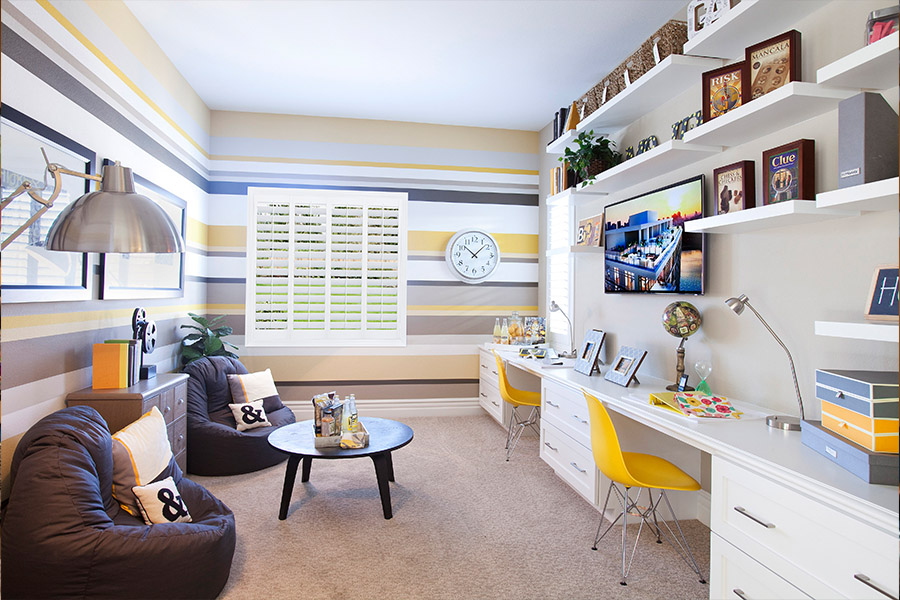 Sometimes when you try to use a room in different ways, it fills up with too much stuff. One trick for how to create a multifunctional room without it getting cluttered is to invest in some smart storage solutions that let you hide the clutter without taking up extra space in the room. A cart on wheels that you can push out of the way is perfect for craft and school supplies. Put toys in storage ottomans that double as seats when you have friends over. And use filing cabinets to hold a desktop for a desk/storage combo wherever you work from home.
Decorate With Neutral Colors
Neutral colors go with everything. Before adding furniture and equipment to your multifunctional space, give the area a fresh coat of paint that matches everything. This will help the space look less cluttered. A trendy neutral hue helps a room feel grown-up again after the kid stuff gets put away and promotes focus during work or study hours. Use a light color if the room feels small. Light walls, ceiling, trim, and Polywood shutters help create the illusion of more space. On the other hand, a darker neutral hue and stained hardwood interior shutters can hide dirt from kid and pet activities and help the room look sophisticated no matter who used it last.
Talk To Sunburst About Window Treatments For Your Multifunctional Room
Talk to the experts at Sunburst Shutters when you need window treatments for a multifunctional room. We bring samples of our quality window treatments to your home and show you how your favorites look on your window before you choose. All for free! Schedule your consultation today by calling 877-786-2877 or fill out the form below.