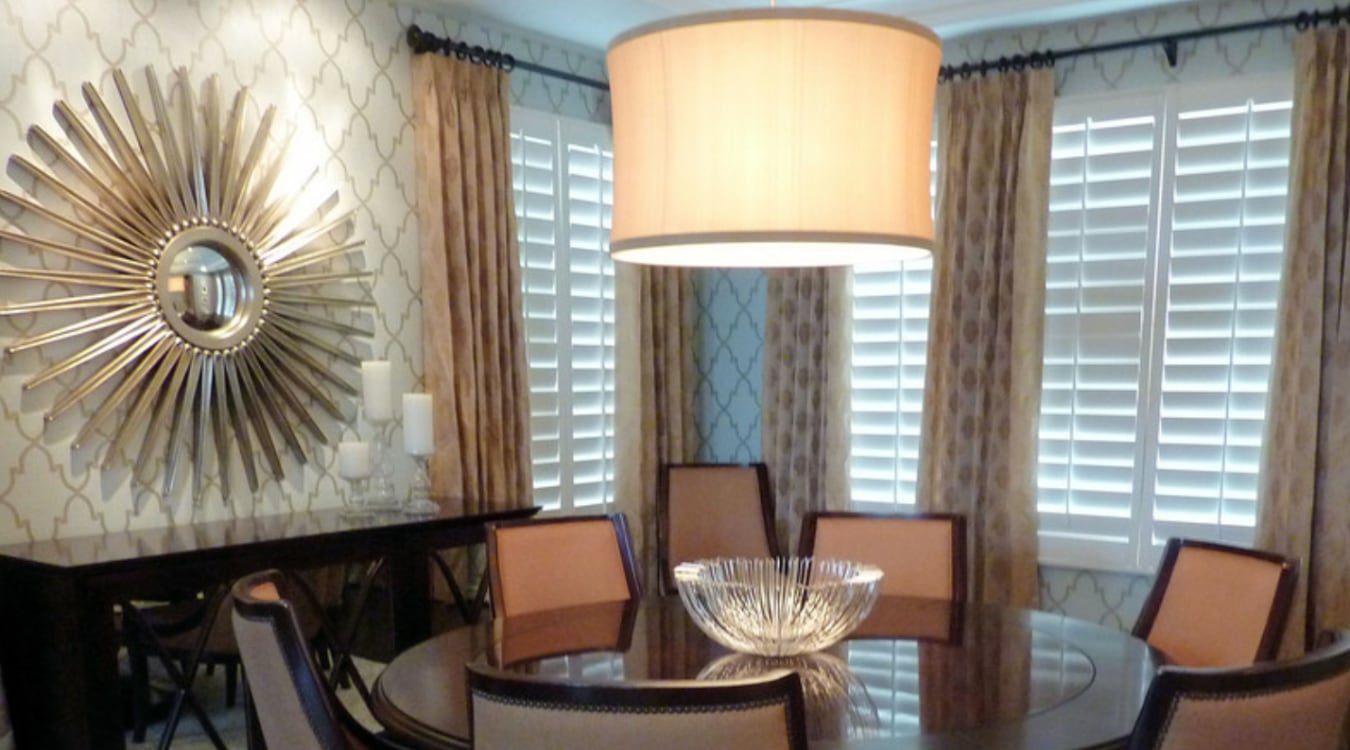 How To Create a Room Transformation With Your Window Treatments
Sometimes when you want to give a room a new look, you only need to update one element, like furniture, carpet or paint One of the biggest room transformations you can make is with new window treatments. Brighten up a room with stunning plantation shutters or add some drama with colorful window shades. Your "new" room will soon be your favorite one in the house with the right window treatments!

Brighten A Dark Room With Plantation Shutters
No matter how beautifully you decorate a room, you still won't enjoy it if there isn't enough light to see. Let in some natural light to brighten things up and give that room a transformation with window treatments like plantation shutters.
Plantation shutters are made of hardwood or faux wood panels with wide louvers on them. These louvers let you control and direct natural light to get the effect you want in your home. When you want lots of light to brighten and warm up a dreary, dark room, you can swing open the shutter panels to let sunlight stream in. For a softer glow, close the panels and tilt open the louvers as much or as little as you need to beautify your room and redirect glare off of your face and reflective surfaces.
Sometimes you want darkness or privacy. Plantation shutters are just as adept at shutting out light and providing privacy as they are at letting in light. Because they attach to the wall around your windows, sunlight and neighbors can't peek through their edges like on blinds and shades.
Plantation shutters do more for your decor than provide light or darkness. They come in many contemporary colors to complement your decor. Premium wood shutters like Ovation® shutters offer dozens of wood stain and paint options to add color to a dull room. Or use bright white Polywood® shutters for effortless matching and keeping with current trends that embrace neutral colors. Shutter louvers create attractive lines and texture that add beautiful detail to all types of interior design too.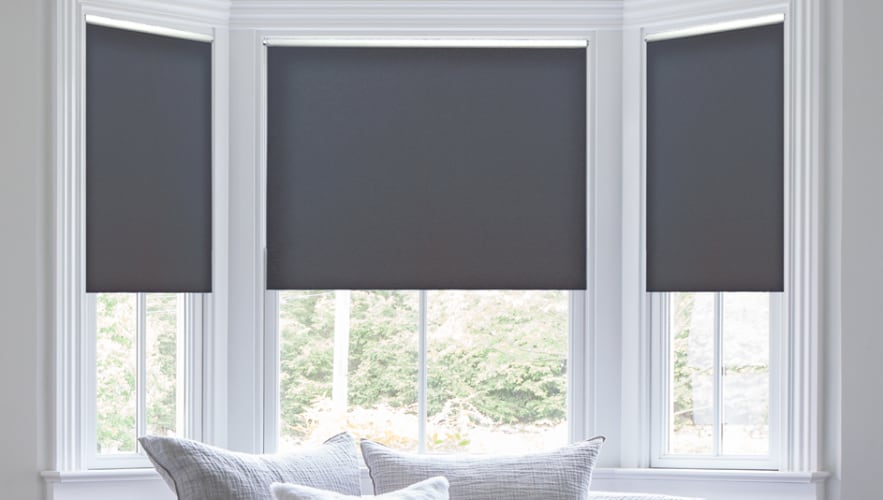 Give A Drab Room Some Color With Window Shades
One of the easiest ways to create a room transformation with window treatments is to install colorful window shades. The variety of shade styles, materials, and colors available gives you innumerable options to choose from. Whether you have classic tastes or love to switch things up as home design trends change, it's easy to get the look you want with colored window shades.
For the most color options, consider roller, Roman, or cellular shades. Sleek colored roller shades add a pop of color to otherwise bland minimalist interior design. Roman shades in a rich hue add luxury to any room that needs a special touch. Cellular shades are known for their energy efficiency, but they also come in many different colors to make them both stylish and functional in every room. If you feel overwhelmed by all the colors and styles of window shades, work with your trusted window treatment installer to find a design you love.
Create A Room Transformation With Custom Window Treatments From Sunburst
Every room deserves stylish window treatments. Find some for your home at Sunburst Shutters. We offer design consultations and a wide variety of options to fit everyone's tastes and needs. Begin your room transformation today by calling Sunburst at 877-786-2877 or fill out the form below to schedule a free in-home consultation.