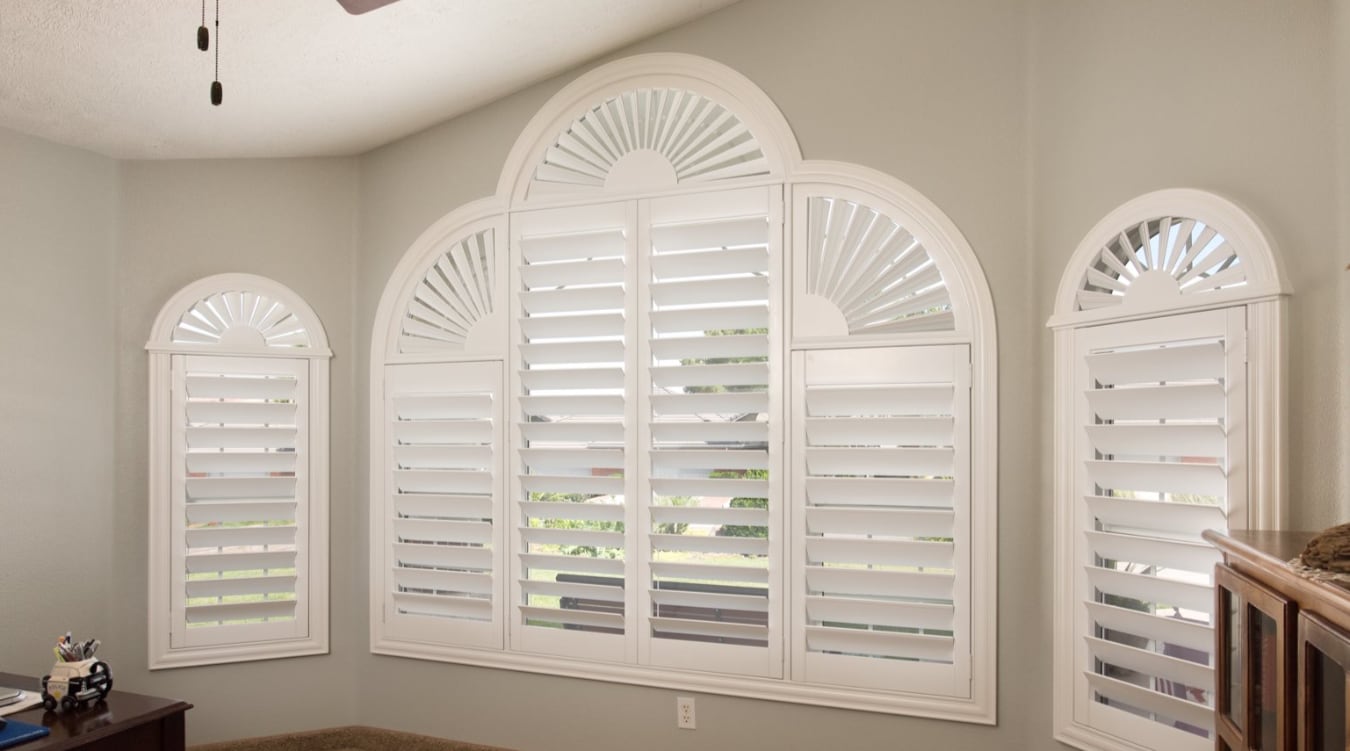 How to Open and Close Your Plantation Shutters
There's no such thing as a dumb question. So when folks ask us how to open and close their plantation shutters, there's no reason for them to feel silly about it. In fact, we get asked about it so often, we might as well address it for everyone.
Here's how to properly operate, open and close the plantation shutters in your home.
Opening and Closing Plantation Shutters
Plantation shutters consist of a frame which is permanently attached to your window opening, and a shutter panel which is hinged inside the shutter frame. Plantation shutter panels are held in place by magnets, which are installed into your shutter frame when the shutters are put in. Since each shutter panel is hinged into the shutter frame, each can swing open completely by just pulling on the panel, which allows it to swing open.
Closing them is as simple as swinging each shutter panel back toward the window. For our Polywood shutters, the shutter panels should meet in the middle to ensure interlocking of the weather-stripping. If you have multiple shutter panels, one shutter panel needs to close before the other can. You can easily tell which closes first by looking at the edge of each shutter panel and seeing how they fit together.
When you close the shutters, you'll usually hear an audible "snap" when the magnets catch each other. If you don't hear the sound, and your shutters won't stay closed even after shutting them properly, you may have a bad magnet. If that's the case, we'll be more than happy to replace a broken or bad magnet on our shutters – just call Sunburst at 877-786-2877.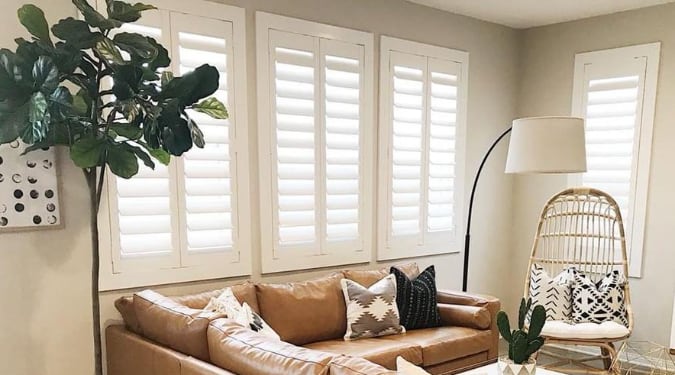 Opening and Closing Shutter Louvers
First thing's first, the slats on shutters are called louvers, and closing them is different from closing the actual shutters. Now that the technicalities are out of the way, opening and closing the louvers on your shutters is pretty straightforward.
Most shutters have louvers connected to a tilt rod, a small rod that runs down the center of the shutter and is connected to all lovers with small staples. A simple pull up or down on the tilt rod opens and shuts your shutter louvers.
There are some exceptions. Some shutters have what's called a hidden tilt rod, or invisible tilt rod, in which the mechanism that controls the louvers is either built into the frame or behind the louvers. For most of these, you can just grasp one of the louvers directly and tilt it, and the other louvers will follow suit!
Like with the shutter magnets, it's possible to have a bad or broken tilt rod or tilt rod staple. Just like with the magnets, Sunburst will be happy to replace any damaged or missing part on our shutters at your convenience. The same goes with any broken louvers on shutters purchased from us.
Send Sunburst Your Questions on Using Your Shutters
Like we mentioned, all of our shutters are custom made for our customers' windows, so no two shutters are alike. If you have questions about your own shutters, or are thinking about shutters for your windows and have some questions – we're happy to help. Fill out the form below or call us at 877-786-2877 today for any of your shutter or window treatment needs.