How To Pick The Best Bungalow Window Treatments
It's no wonder that people love bungalow homes. These cozy homes have open floor plans and lots of windows to make up for their small size. With so many windows to cover, you'll want to use just the right window treatments. Quality roller shades or durable plantation shutters work perfectly in bungalow homes. They provide excellent coverage and come in many custom options to suit the exact style of your home. Start your search for the best bungalow window treatments by learning more about interior shutters and roller shades.
Pick Custom-Crafted Interior Shutters For Incredible Beauty And Versatility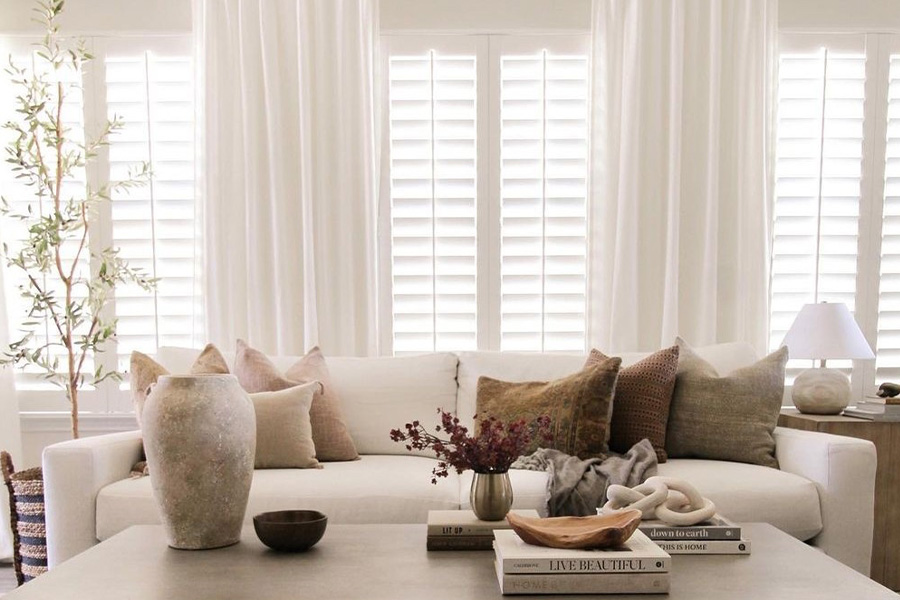 When you pick out bungalow window treatments, your first option should be versatile interior shutters. These louvered shutters look beautiful without being too ornate for a small bungalow home. They come in stained or painted hardwood or white faux wood, so you can find a look that blends in seamlessly with your home. Try hardwood shutters for a Craftsman bungalow or crisp white Polywood® shutters in a beachy California bungalow.
Shutters work great on all the different windows you find in bungalows because they come custom-fitted to your window's exact shape and size. They'll fit any window from narrow windows on a Tudor revival bungalow to a modern bungalow's porthole window or a classic dormer window. And because they fit so well, you can still use them to block light and the view into your home. Just close the shutter panels and tilt the louvers closed whenever you need darkness or privacy.
Of course, if you have the traditional bungalow front porch or roof overhangs creating shade, you might prefer to leave your shutters open to get what light you can. In that case, tilt open the shutter louvers or pull the panels open to the sides for just the right amount of sunlight and a view.
Choose Roller Shades For Simple But Colorful Bungalow Window Treatments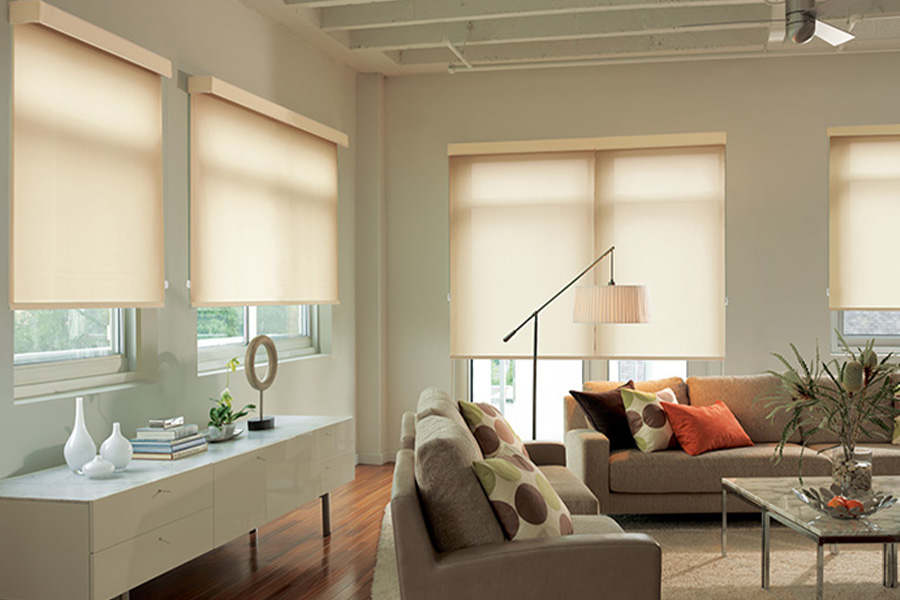 While interior shutters match your decor with their neutral hues, you might want more color for your bungalow home. Custom roller shades come in a wide range of materials, colors, and patterns, so you can get the exact look you want for your bungalow window treatments. You can get boldly-patterned blackout shades, sheer white shades, or anything in between to suit your tastes. And because roller shades have a slim profile and clean, straight lines, they look great in every room and won't overwhelm small spaces.
You can also choose some custom features to make your roller shades work better for you and your bungalow home. If you have children, use cordless shades for safety. If you like lots of natural light but live on a busy street, use top-down/bottom/up shades that you can open from the top for much-needed sunlight while obscuring your lower windows. And if you love convenience, install motorized roller shades that you can control with a remote controller or smart app.
Let Sunburst Shutters Help You Find The Perfect Bungalow Window Treatments
The easiest way to choose bungalow window treatments is to see them right in your own home. Let the experts at Sunburst give you an in-home demonstration of our premium shutters and other window fashions. We show you how samples look on your windows so you can pick a look you love. Schedule your free consultation today by calling us at 877-786-2877 or filling out the form below.