How To Pick The Best Louver Size For Your Plantation Shutters
When you
talk about plantation shutters with your window treatment installer
, they will show you many samples to help you pick a custom look. Among your customization options are three different louver sizes. Louvers are the slats on your shutter panels that tilt open and closed. Their various sizes will look and work differently for every home. You will need to consider several factors and scenarios before picking the best louver size for your plantation shutters. Your installer will help you too.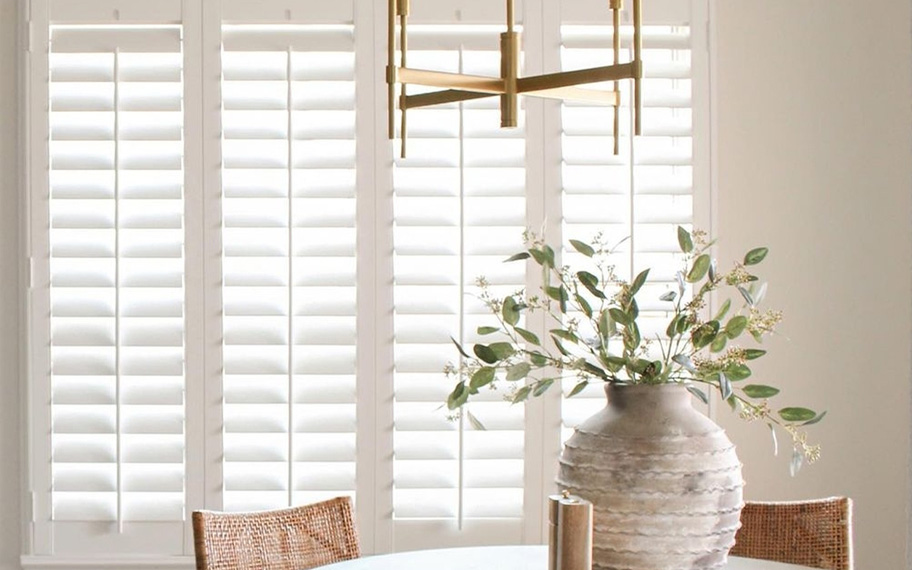 Three-and-a-half-inch Louvers Are The Most Popular Size
When choosing the best louver size for plantation shutters, you want louvers that fit the proportions of your windows. The louvers shouldn't be too narrow or too wide. Ask your installer about standard three-and-a-half-inch louvers. They are the most requested size for popular faux-wood Polywood® shutters because they are the "in-between size" and give most windows a balanced look.
You get all of the benefits of interior shutters with three-and-a-half-inch louvers. The wider the louvers are, the fewer of them on your Polywood shutters. That means fewer cracks for light to sneak through. You'll enjoy more almost total darkness with your three-and-a-half-inch louvers. Wide louvers also give you wide views for light and a view outside when you open them to enjoy a sunny day or watch the kids playing outdoors. That space makes cleaning the louvers easier too!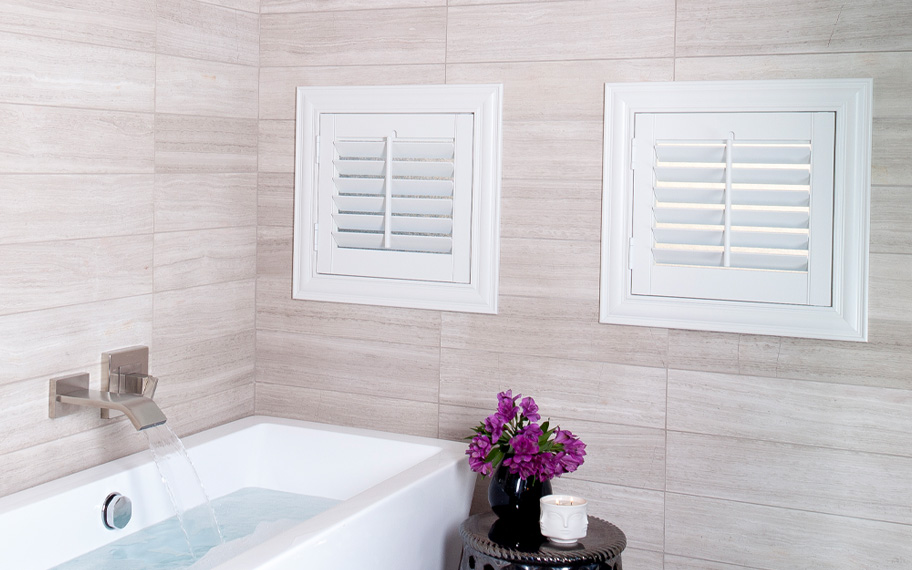 Use Two-and-a-half-inch Louvers With Smaller Windows
If the best louver size for interior shutters is one that fits your window's proportions, it stands to reason that small windows may be best for shutters with smaller louvers. When you want shutters on a small window, your installer may recommend two-and-a-half-inch louvers.
Two-and-a-half-inch louvers may suit older style and historic homes best because of their smaller windows. Houses of certain bygone eras had interior shutters with small wood louvers before today's many window treatment options appeared. Like today, the narrow louvers offered privacy and protection from drafts and moisture better than fabric curtains.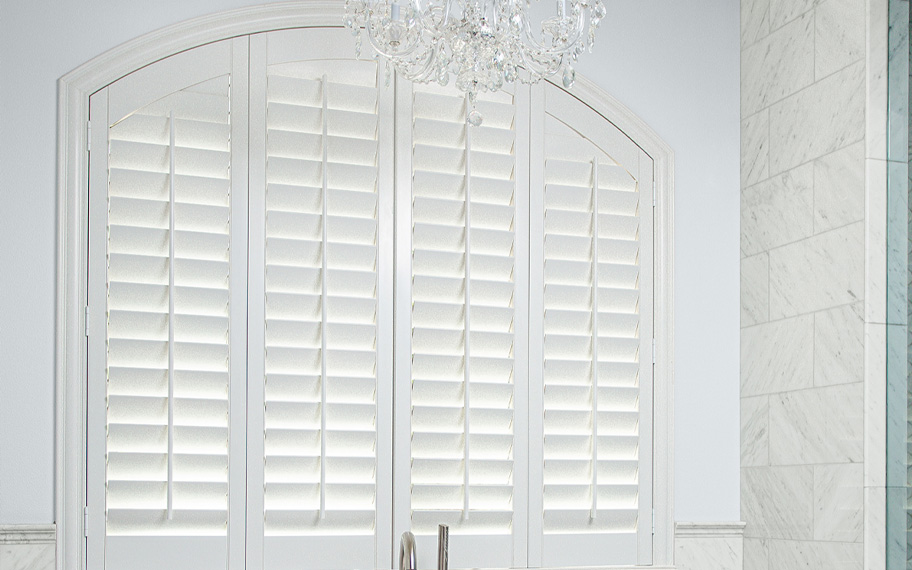 Use Four-and-a-half-inch Louvers For The Most Light And Clearest Views
Like small shutter louvers on small windows, broad louvers suit large and tall windows best. If you have an expansive picture window or floor-to-ceiling windows, talk to your sales rep about shutters with four-and-a-half-inch louvers. They'll complement your window proportions and give your windows an appealing modern look. That extra space between your wide louvers will make quick work of cleaning shutters on large or tall windows too.
You might also want four-and-a-half-inch louvers on windows with a beautiful view or in rooms that need a little extra illumination. The four inches between the open louvers will give you the clearest view outside and let in the most light while the louvers still provide privacy.
At the same time, with broader and fewer louvers, you'll enjoy excellent energy efficiency--something vital for big windows.
Talk To Sunburst About the Best Louver Size For Your Plantation Shutters
For interior shutters on large windows, small windows, and everything in between, talk to Sunburst Shutters. We'll work with you to create the perfect custom shutters or other window treatments for your home. Get started by contacting us at 877-786-2877 or fill out the form below to schedule a free in-home consultation.