How To Pick The Best Plantation Shutter Frame For Your Home
Unlike other window treatments, plantation shutters fit inside a custom frame. Since they are custom built, you get to choose which style of frame you want. Between Z-Frames, L-Frames, and inside or outside mounts, how do you choose? Here's what you should know about selecting the best plantation shutter frames for your home.
The Benefits Of Plantation Shutter Frames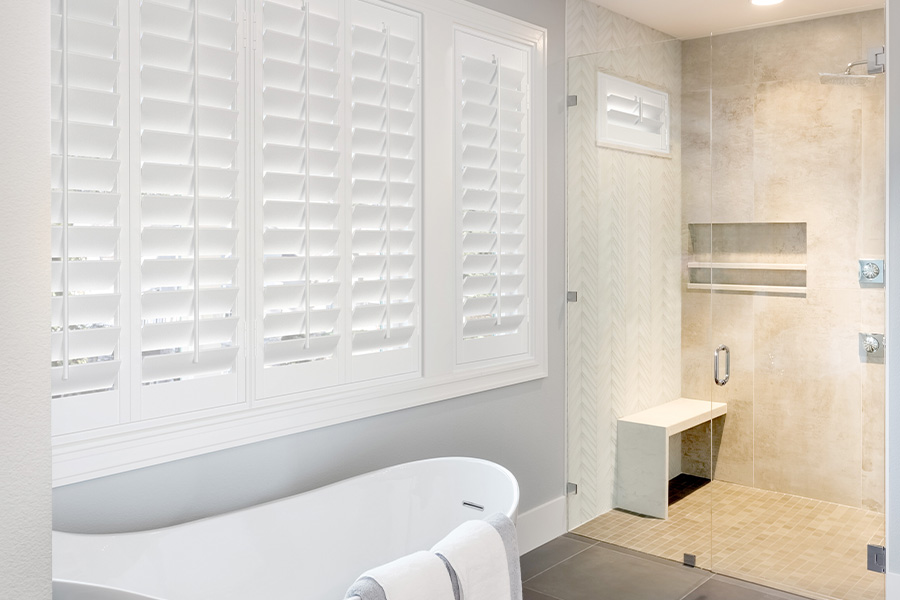 Before you pick out a plantation shutter frame, you should understand what the frame does. Interior shutter frames attach to your wall or window and hold hinged shutter panels that you open and close to uncover or cover your window.
Interior shutters come in both hardwood
and wood substitute materials. Because shutter frames are made of solid materials and attach around your window, they keep out light and drafts that you often see around the edges of window blinds and shades.
Shutter frames are also a permanent fixture that becomes part of your room's architecture. The right frame style can enhance your decor and show your personal tastes. For instance, Craftsman Polywood® frames are an obvious choice for a Craftsman-style home. If you prefer a minimalist look, you might like a subtle L frame. Or, if you like beautiful details in your decor or want to dress up windows that have no existing trim, consider a Decorative frame.
The Differences Between An Outside And Inside Mount Plantation Shutter Frame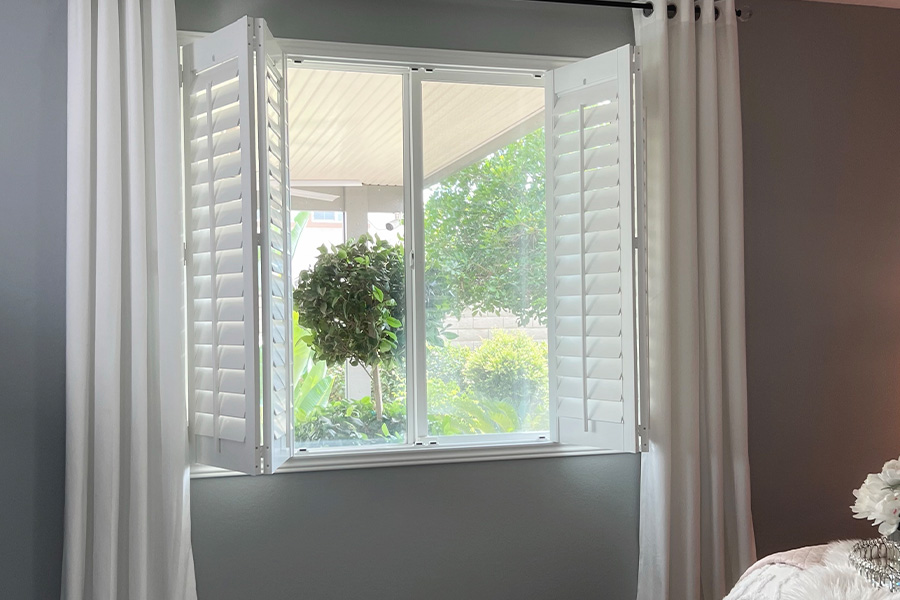 When picking an interior shutter frame, you can choose if you want an inside mount plantation shutter frame or an outside mount. An inside mount frame fits within the window opening and is flush with the window casing. An outside mount frame mounts on the wall around your window and protrudes from the wall. Sometimes your window configuration and depth decide for you.
Inside mount frames work best in deep windows. You might like an inside mount frame if you don't want to cover the existing window trim. However, this option usually won't work on casement windows with a crank handle or windows that tilt in when opened.
Outside mount frames work on most windows. They're ideal for windows that don't have trim or whose trim you want to cover. Your shutter consultant can demonstrate how each of these options looks and if your window presents any issues with installing either kind of frame.
The Differences Between Z-Frames And L-Frames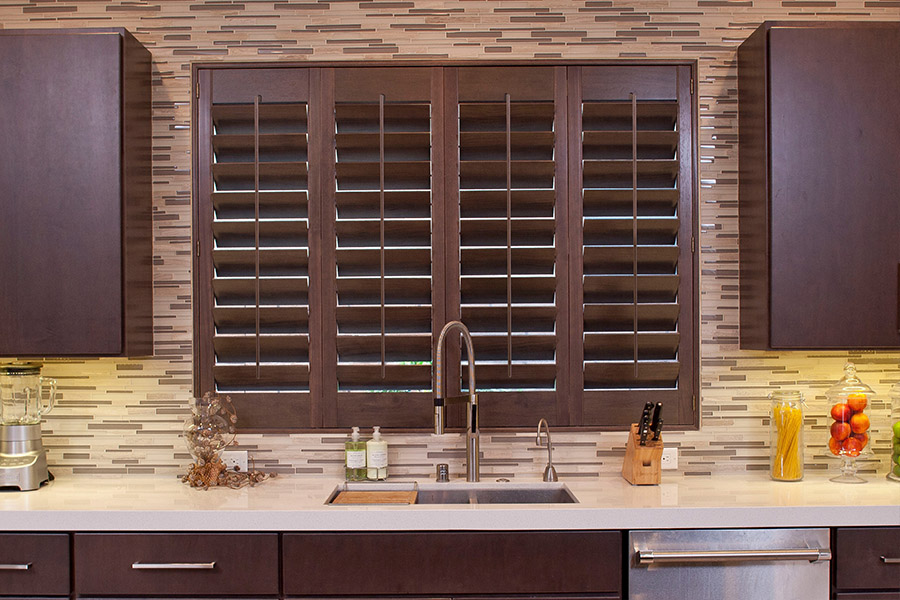 The terms Z-frame and L-frame describe the shape of the shutter frame pieces. L-frames are very simple and shaped like an L. Z-frame pieces have an extended flange that gives them a zig-zag shape like the letter Z. Each option has its own uses and benefits.
Use an L-frame
For either inside or outside mount shutters

If there's already a casing around the window

You don't need to cover inconsistent caulk lines

To extend the depth of a window casing in an outside mount to make more room for the shutter louvers
Use a Z-frame
For inside mounts only

To cover imperfect caulking

To hide uneven window angles

For more free range for opening your shutters

On round or arched windows
Your Sunburst Shutters consultant can show you samples of every frame type and help you pick one that looks and works best for your windows.
Explore Your Plantation Shutter Frame Options With Sunburst
With 40 years of experience installing interior shutters, the experts at Sunburst Shutters can help you pick the perfect shutters for your home. Call 877-786-2877 or fill out the form below to schedule a free in-home consultation, and we'll show you samples and demonstrate how different shutter options look on your windows.