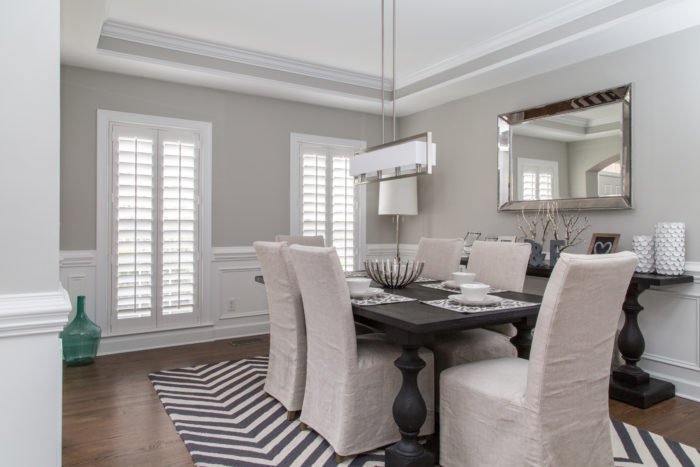 How to Use White in Your Home Design
Using white in your home design may sound simple, but white is more challenging than you think. There are many different shades of white. There's bright white and off white, cream and stark white, and whites that have a cool tone or warm tone.
You can have a room that's mostly white or have white as an accent color. Whites can be used in paint, furniture, window treatments, and more. So what are the best tips for using white in your home?
Decide How to Incorporate White Into Your Room's Palette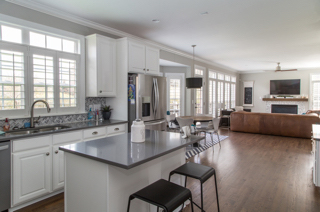 Your room's color palette is the basis of your interior design. An easy rule of thumb for building a palette is to have one primary color, one secondary color, and one accent color. If white is your primary color, you can paint your walls white and have some large white furniture pieces. Or white could be a secondary color that you see pulled together in your trim, your window treatments, and a rug. White can even be an accent color if you're using other colors more frequently than white.
White is a great choice for a palette because you can pair it with neutrals like gray, black, and beige. Or you can have a brighter palette with white as a bold contrast to blues, yellows, greens, or any solid color.
Where to Use White in Home Design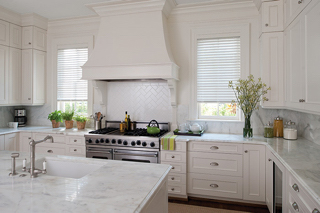 You can use white in almost any portion of your home design. The trick is to balance white and other colors throughout the space. If your walls are white, you have the freedom to add colorful rugs or furniture.
Likewise, if your walls are a neutral or another color that's not white, consider crisp white trim and molding to pull the space together. Here are some ideas of using white throughout different elements in your design:
White Window Treatments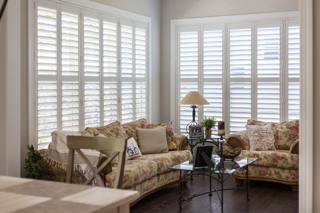 If you have color on your walls or a lot of color in your room then white window treatments such as plantation shutters can be a good choice. White window treatments break up the busy colors and patterns and pull the room together.
Polywood® plantation shutters come in three shades of white including white, off-white, and bright white to coordinate with your home's palette and trim. This makes them a versatile choice as their timeless white color can endure many design changes over the years.
White Walls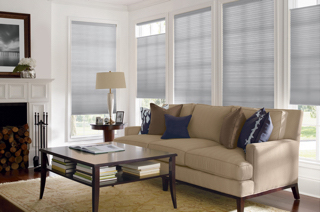 While white walls might seem boring, they can add a clean background to your space. The first thing to consider is your natural lighting and if you should use a warm white with hints of gold or brown or cool whites which have underlying greys or blues. White walls work best if your home has lots of natural light. If your home relies on artificial light, even during the day, white walls can look sterile and institutional and so you should carefully consider if white is the right choice.
If you paint your walls white, you have lots of options for design. You can add color through window treatments like shades, patterned rugs, vibrant centerpieces, or accent pieces.
White Furniture and Rugs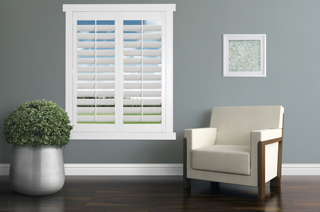 White furniture or large white rugs can be a beautiful contrast to dark-stained hardwood floors. Plus, if you use them as a secondary palette color, you can easily switch out smaller accent pieces like throw pillows, artwork, vases, and more.
Need Help Choosing Window Treatments to Coordinate with Your Home?
If you're looking for new window treatments for your home design, but don't know where to start, give us a call or fill out the form below to schedule a free in-home consultation. We'll walk you through your options for window treatments that fit your style, your home, and your budget.