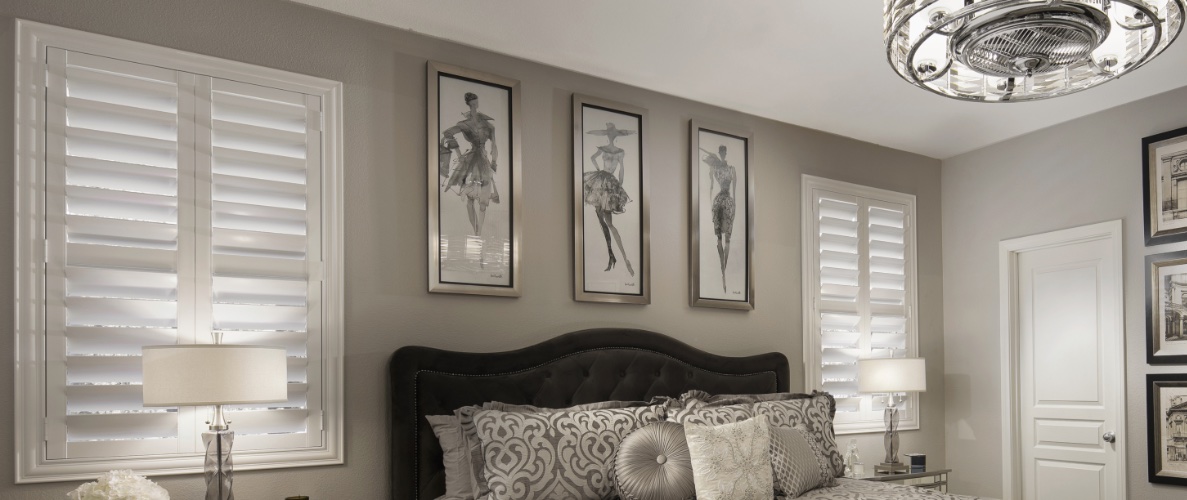 How Window Treatments Can Make A Romantic Bedroom
While most of your home is devoted to caring for family and entertaining guests, your bedroom is all your own. Here, you can create your dream room, an escape from the outside world and all of its demands. For many people, this means making a romantic bedroom that is more sophisticated than their common living spaces. But you have to get the details right.
A romantic bedroom should be elegant but comfortable. That means using luxurious bedding, stylish furniture, soft lighting, and beautiful accents to create the right atmosphere. You also need to create plenty of privacy from the outside world. Therefore, you'll need to find luxurious window treatments that lend themselves better to the romantic aesthetic you deserve.
If you are trying to create a romantic bedroom atmosphere but find that your current window treatments are killing the mood, here are two inspired ideas that will give your bedroom an instant upgrade.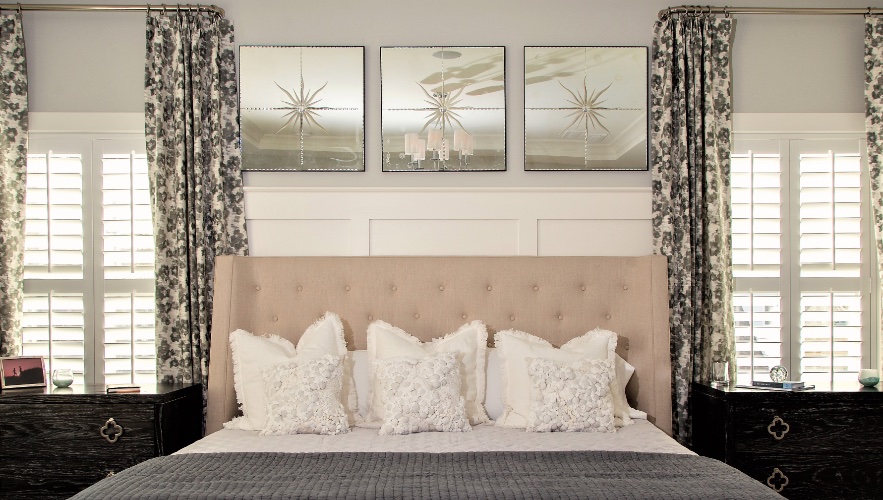 Plantation Shutters Help Make A Romantic Bedroom Getaway
Privacy is a must for any intimate setting. Shut yourself away from the world behind charming plantation shutters. Designed for maximum closure, plantation shutters block outside elements like light, noise, and temperature better than any other window treatment, allowing you to create the ideal bedroom environment. They are also low maintenance and incredibly easy to clean. Nothing kills romantic decor like dust and grime!
Homeowners love plantation shutters for their perfect combination of trendy and classic aesthetics. Our Polywood® shutters come in a soft, understated white that can remind you of your favorite romantic getaway. If your color scheme is bolder, you might want to look at our real wood Ovation® shutters and their different wood stains. In both types of shutters, their clean lines create an architectural accent that helps any room feel more put together.
With their exceptional design, plantation shutters are a simple but stylish window treatment option for creating a private, romantic getaway in your own home.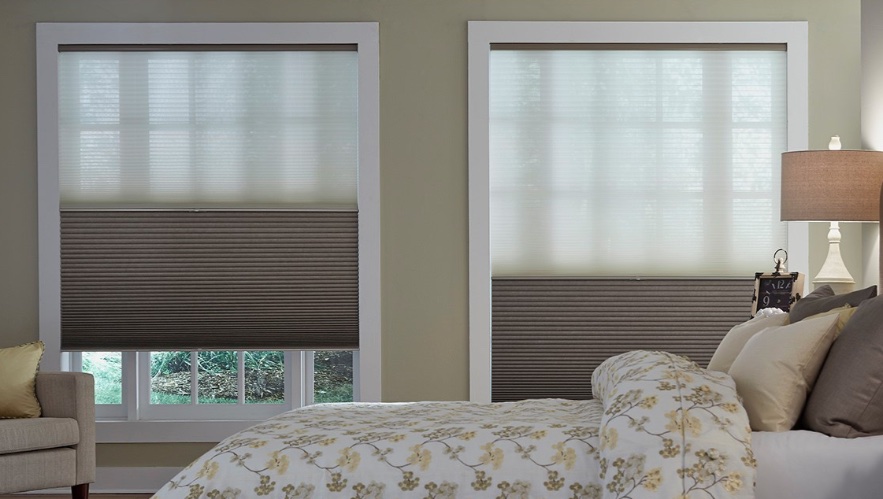 Sheer Cellular Shades
When creating a romantic bedroom atmosphere, you want window treatments that are elegant without being fussy. For the perfect combination of style and function, consider sheer cellular shades.
Cellular shades, also called honeycomb shades, are constructed with adjoining fabric cells that fold and unfold like a paper fan. This unique design gives them many qualities that make them an ideal accent for an intimate environment.
For starters, cellular shades are the most energy-efficient shades available. They effectively block outside heat and cold, helping you keep the temperature of your bedroom just right. They also come in cordless and motorized options so you don't have any tacky cords hanging from the window.
Cellular shades come in many colors, from soft neutrals to bold statement hues, to perfectly match the rest of your decor. And they are very easy to incorporate into any bedroom theme. For a romantic bedroom, create an airy, ethereal look with sheer cell shades that give you the same feel as sheer draperies but are easier to clean.
Create a Romantic Bedroom Atmosphere with Sunburst Shutters
It's easy to create the ambiance you want in a romantic bedroom when you pick elegant window treatments from Sunburst Shutters. We can help you find the perfect product to suit your style and comfort through our in-home consultation. Schedule your appointment today by calling (877) 786-2877.